Modern automatic transmissions can be difficult to repair and expensive to replace, which is why it's important to know how reliable a vehicle's transmission is if you plan on keeping it for a long time.
If you're buying used, you also don't want to end up with a broken transmission soon after taking ownership.
In this article, we'll take a look at popular models with transmissions that can easily last 200,000 miles so you can avoid constant trips to the dealer and expensive repair bills.
1. Toyota Prius
The Toyota Prius was a revolutionary vehicle when it debuted over a quarter of a century ago.
Not only did it create the template for hybrids that other manufacturers still follow to this day, it also introduced the eCVT gearbox that's widely regarded as bulletproof and virtually indestructible.
The Prius' eCVT has nothing in common with CVTs found in non-hybrid vehicles, which have a poor track record for reliability. It's also significantly more reliable than most traditional automatic transmissions.
Toyota uses the same basic transmission design in its other hybrids like the RAV4, Camry and Highlander, so you can expect the transmissions in all these cars to last at least 10 to 15 years.
Even if you decide to pick up a used Prius, you shouldn't have any issues with the transmission at all.
The traction battery may give out, but you can still drive it using the gas engine.
You can also buy a refurbished battery for around $2,000, which is less than you would spend on a rebuilt transmission, to get a few more years out of the car and improve its fuel economy,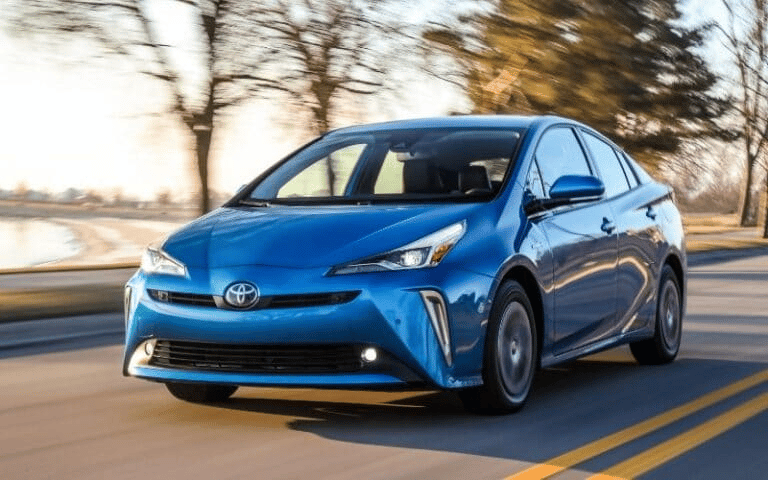 2. Toyota Corolla
The Toyota Corolla is often considered a boring commuter vehicle, but its reputation for reliability and practicality made it the most successful car in history.
The Corolla's automatic transmissions aren't always the latest and greatest, but they're always extremely reliable.
Based on the data available on Car Complaints, a website that tracks owner feedback, the 2003 Toyota Corolla has the highest number of transmission failures.
But most of the complaints were about the manual transmission models.
The 2005 and 2009 model years also had a higher number of automatic transmission issues, so it's best to avoid these years.
Despite all this, it's not unusual to see a well-maintained 15 or 20 year old Corolla still running perfectly and being used daily.
3. Toyota RAV4
The Toyota RAV4 has been America's favorite crossover for a number of years. Like the Corolla, it's known for being a reliable and practical vehicle, but with extra ground clearance, cargo space, all-wheel drive and style.
Since its introduction in 1994, transmission issues in the RAV4 have been quite rare.
However, you might want to avoid the 2019 model year, which was the first year of the fifth-gen model, because it's had a lot of complaints regarding hesitation.
Although these complaints can be attributed to transmission software problems and actual failures are not very common.
If you want to steer clear of potential transmission niggles, the RAV4 hybrid and RAV4 Prime plug-in hybrid are safe choices because they use the same bulletproof eCVT design as the Prius.
4. Lexus RX
Lexus has always been known for its excellent build quality and reliability, and the midsize Lexus RX crossover is a prime example of this philosophy.
Throughout its five generations, you'll hardly find any complaints about transmission issues. Compared to Toyotas that use the exact same gearbox, the Lexus RX's transmission software seems to be tuned to eliminate any sort of hesitation, slipping or gear hunting.
Lexus RX hybrids, which have been sold since 2005, also use the same eCVT system found in other Toyota hybrids, so they're guaranteed to last forever.
The Lexus RX's engine, interior and chassis are also extremely well built so you can expect these vehicles to keep on running smoothly and riding comfortably after 10 or 20 years — and their resale values reflect that.
5. Mazda CX-5
The Mazda CX-5 is a compact crossover that punches well above its weight when it comes to style, handling and luxury.
The CX-5 is also one of the few crossovers in its segment that sticks to the tried and true traditional torque converter automatic transmission instead of a CVT.
Transmission failures are few and far between when it comes to the Mazda CX-5.
You only have to watch out for whining noises and some jerkiness that affect some transmissions. But aside from these minor inconveniences, they're very robust and reliable.
6. Hyundai Elantra
The Elantra is Hyundai's second best selling model in the U.S. next to the Tucson.
Compared to the Tucson, the Elantra has significantly less transmission complaints, despite both vehicles having similar transmission options and the same 10-year/100,000-mile warranty.
There have been a few complaints about the transmission being jerky, but this could be caused by faulty ignition coils or a software issue.
Overall, reports of complete transmission failures are extremely rare.
If you have the DCT (dual-clutch transmission), it's important to avoid creeping forward without pressing the gas pedal because it can wear out the clutch packs prematurely.
7. Volkswagen Tiguan
The Tiguan has been Volkswagen's best selling vehicle for a number of years.
Compared to similarly priced crossovers in its class, the Tiguan offers a combination of German build quality, refinement and handling that's difficult to find anywhere else.
The second generation Tiguan, which debuted in 2018, also sports an 8-speed automatic transmission that's developed by Aisin. This is the same transmission found in the current generation RAV4, Camry and Highlander, so its reliability and longevity should be excellent.
Looking at the data on Car Complaints, older Tiguans also had very few reports of transmission issues or failures.
This doesn't mean that the car is completely trouble-free though since engine problems are consistently the number one complaint for most model years. But as long as you keep up with the vehicle's maintenance, you shouldn't have to worry about unexpected and expensive repairs.
8. BMW X5
The BMW X5 was one of the first luxury SUVs to hit the market when it debuted in 1999.
Over the past two decades since it was introduced, the X5 has not had any widespread transmission issues.
Starting with the 2004 model year, X5's were equipped with ZF automatic transmissions which are considered the best in the business. Older X5's used a GM transmission which had decent reliability as well.
Of course, since the X5 is BMW's flagship SUV, you can still spend a fortune keeping it on the road even though the transmission is relatively bulletproof.
But for many people, the prestige and presence of the X5 is worth the extra expense and effort; and the fact that you won't have to worry about the transmission is an added bonus.
9. BMW X3
The compact X3 crossover competes neck and neck with the X5 as BMW's best selling model.
Like the X5, the BMW X3 has always been equipped with very reliable ZF transmissions.
On the Car Complaints website, you'll hardly find any reports of transmission-related issues for the BMW X3.
It's fairly safe to say that everything else around the X3's transmission will break first before you encounter any shifting problems.
Related: 8 Most Common BMW X3 Problems (Explained)
10. Audi Q5
The Q5 is Audi's best selling model in the U.S. by a large margin.
Starting in 2011, it came standard with a ZF 8-speed automatic transmission, which, as mentioned before, has an excellent reputation for reliability.
When the second generation model was introduced In 2018, a 7-speed DSG dual-clutch transmission was added.
On Car Complaints and on different Internet forums, none of the Q5's transmissions have had widespread reports of issues or failures.
This includes the 6-speed and 8-speed tiptronic, and the 7-speed DSG. But the ZF 8-speed has always been considered the smoothest and most agreeable option.