Compact SUVs are popular not only for their reduced size and easy handling but for their higher seating position that allows for improved visibility whether in the city or out on the busy highways.
Visibility is a key factor that drivers should consider when choosing a vehicle for its safety and comfort.
Listed below are eight compact SUVs that offer excellent visibility.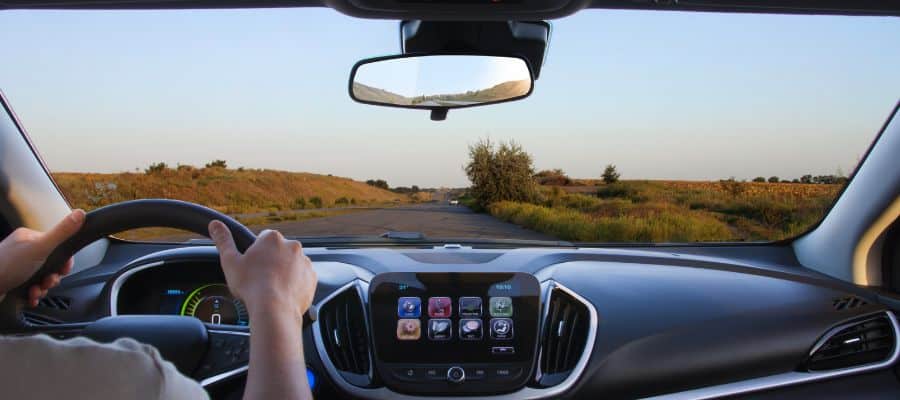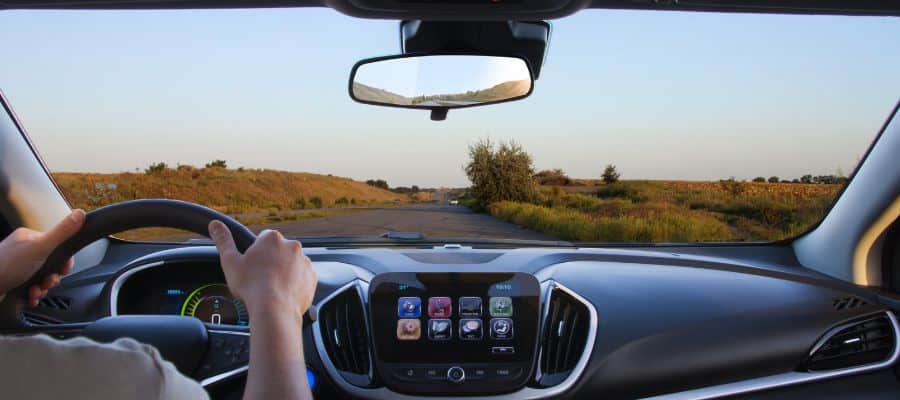 #1: Mitsubishi Outlander
The Outlander has undergone many changes over its four generations, and the third and fourth-generation models offer great visibility.
With top safety rating from the Insurance Institute for Highway Safety, Mitsubishi's top-selling compact SUV is not only safe and reliable, but hardy too, and comes with a fantastic range of tech-related features.
From Active Blind Spot Assist to a 360-degree Multiview camera, there is simply no end to the technological advancements that make safety a top priority for both the driver and passengers of the Outlander.
The Mitsubishi Outlander has rear automatic enabled braking, forward collision mitigation, and pedestrian detection as well as front and rear parking sensors to make parking in even the tightest spot easy and hassle-free.
Discover luxury and comfort from the Outlander and enjoy a vehicle designed to increase the safety and reliability of anyone who drives it.
#2: Toyota RAV4
The Toyota Rav4 has come a long way since its initial release in 1994.
Nearly two decades and a few design upgrades later and the RAV4 still offers impeccable visibility through the front and rear windscreens.
Thanks to a couple of technological advancements, a trusted classic has once again been hailed as one of the best compact SUVs on the market.
Toyota has made sure to include only the latest and greatest technology in their SUVs, and with great features like a 360-degree birds' eye view camera and front and rear sensors, knowing what's going on around the car at all times is a breeze.
Engage the dynamic radar cruise control to enjoy incredible safety features such as lane depart and steering assist, lane and road sign assist, and a pre-collision to warn of any risks on the exterior of the vehicle.
The Toyota RAV4 is available as a Hybrid model for the more environmentally conscious drivers who are looking for ways to lower their carbon footprint.
All safety features available in the Toyota Rav4 come standard.
#3: Nissan Rogue
Promising a smooth, comfortable ride, this tech-packed SUV allows for great visibility.
A large windscreen, side windows and narrow door pillars increase the visibility for both the front and rear of the vehicle, while the addition of technology like the "Intelligent" systems have made the Nissan Rogue a must-have.
This compact SUV offers incredible space in both the front and rear cabins, with ample leg- and headroom for even the tallest driver and passengers.
The Rogue Intelligent Around and View Monitor, Intelligent Mobility features and Intelligent Driver Alertness functions are designed to alert the driver to any outside influences that may increase the risk of a collision and are standard in all Rogues.
Choose the Nissan Rogue and enjoy additional safety features like forward pedestrian detection, blind spot warning system, rear cross-traffic alert, and rear auto braking and sensors.
Comfort goes hand in hand with safety, and the Rogue provides drivers with both of these necessities with a higher seating position that allows for increased visibility of the road ahead and the vehicle's surroundings.
#4: Hyundai Tucson
The Hyundai Tucson is considered the smaller brother of the Hyundai Santa Fe, but comes with a range of fantastic tech and safety features that make it one of the safest cars on the road.
It offers great visibility thanks to large side windows and narrow pillars, and rear visibility is not too shabby either.
Combining technology and safety is by no means a new thing for Hyundai, but the new Tucson comes with only the latest and greatest in tech features like pedestrian detection, forward collision avoidance assist, and a standard 360-degree camera for an all-around view of the exterior of the vehicle.
Road safety of the Hyundai Tucson is increased by the addition of lane keep assist, rear occupant alert, and rear parking sensors that make reversing out of tight parking spots easy and pain-free.
A rear cross-traffic collision warning gives the vehicle that extra layer of safety and visibility and helps reduce the risk of an accident or other potential danger that may be lurking.
The Tucson has a sleek, modern design and offers a smooth, quiet ride for both the driver and passengers.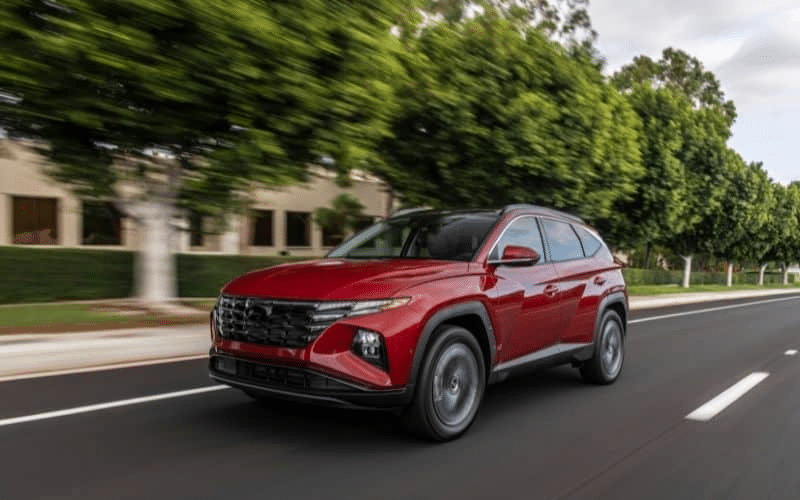 #5: Kia Sportage
The Kia Sportage has come a long way in terms of safety, comfort, and design since its first release in 1993.
Now with more than two decades on the road, the Sportage offers great visibility through both the front and rear windscreens of the vehicle.
The addition of large side mirrors and a rear-view camera only serve to increase the rear visibility, making it safe on any terrain or any road type.
Pairing safety and technology is easy for Kia, and the introduction of their Drive Wise System has seen critics hailing the car as one of the safest compact SUVs currently available on the market.
The sleek and sporty Kia Sportage is fitted with a number of front, side and rear sensors to assist with parking, and though it is only available on the Top Spec 4 and GT-Line S models, a 360-degree camera increased overall visibility and safety.
A self-park system is just one of the tech-savvy features that make the Kia Sportage a great choice in compact SUV, and makes parking this fun yet sporty vehicle with its sleek, modern interior and finishings a stress-free activity, no matter how tight or tricky it may be.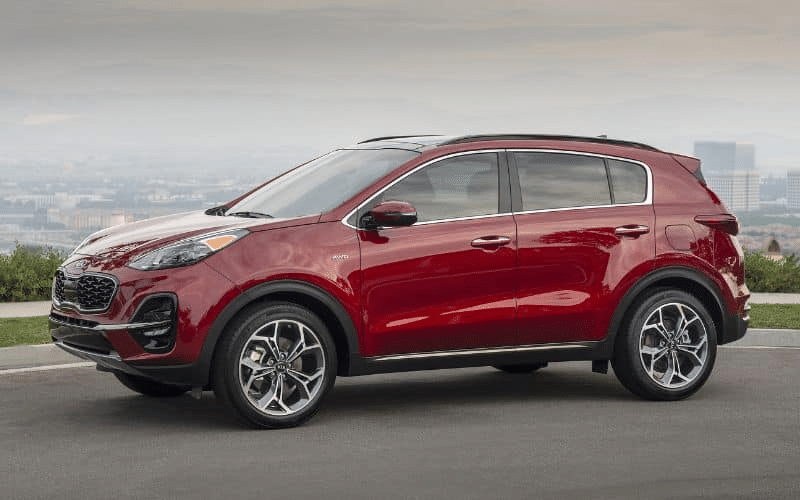 #6: Mazda CX-5
The visibility of the Mazda CX-5 has been described as nothing short of amazing. Thanks to a sleek design that includes an expansive front and rear windscreen and narrower door pillars than most other compact SUVs, the Mazda CX-5 is in a world of its own when it comes to safety and design.
The Mazda CX-5 was initially released in 2012, and has since undergone a number of changes and improvements, including its unique "KODO" design strategy that seeks to unify the models under the brand while giving them their own unique personality.
Safety ratings are of the utmost importance when choosing a compact SUV, and with a 5-star overall safety rating from the National Traffic Highway Safety Administration and a "Top Safety Pick" recommendation from the IIHS, designers of the Mazda CX-5 certainly had the safety of the driver and passengers in mind when they implemented a number of technology and safety features into their newer models.
The Mazda CX-5 brings technology and safety together with features that include blind spot monitoring, rear cross-traffic alert, parking sensors, traffic jam assist, radar cruise control and driver attention alert systems that help keep the vehicle on the road in any conditions.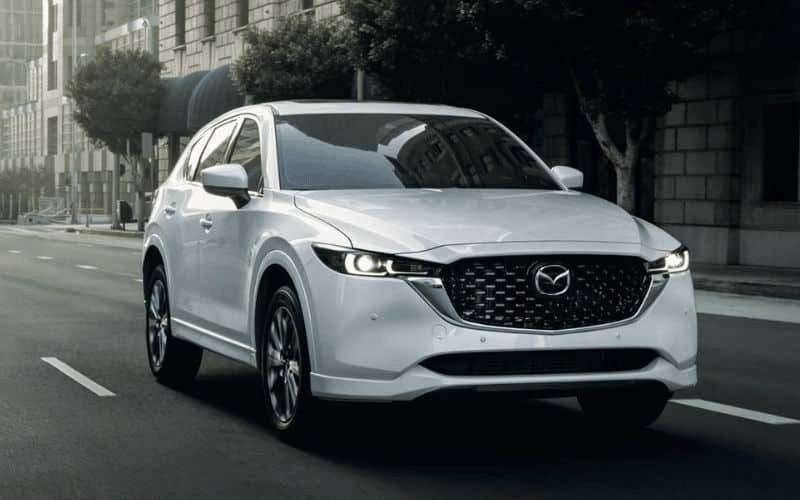 #7: Volkswagen Tiguan
German car manufacturer Volkswagen struck gold with the release of the Volkswagen Tiguan in late 2007. Now one of the most popular compact SUVs for those looking for comfort, safety, and reliability in one car, the Tiguan is now on its second generation and has excellent forward and rear visibility.
This car packs a powerful punch and has some of the best technology safety features that make safe driving, parking, reversing, and parking a breeze.
With its stylish design and roomy interior, the Volkswagen Tiguan allows a third row to be added to the rear cabin. But don't worry about the possible obstruction of the rear windscreen when doing so, as the SUV has rear-view cameras, side mirrors, and a rear traffic warning alert system to guide you safely out of any parking.
On the subject of parking, one of the best features of the Volkswagen Tiguan that stands out above the rest is the automatic parallel and perpendicular parking assist made possible by the 360-degree camera and park distance controls.
The car is sleek in design and has large windows and narrow door pillars that make maneuvering around the trickiest corners a simple task.
#8: Honda CR-V
Honda appears on our list at number eight, but this by no means indicates its position in terms of visibility. The Honda CR-V has been awarded a Top Safety Pick by the IIHS and offers great forward visibility.
While a smaller rear windscreen and thicker rear pillars may somewhat hamper the view of out the rear of the vehicle, backup cameras, driver assist technology, and a high-definition 360-degree camera make up for this shortfall.
The Honda brand is synonymous with comfort and safety, and the CR-V has some great safety features that help keep the vehicle on the road.
These include adaptive cruise control, a panoramic aerial view of the car using various cameras, lane keep assist, a following-distance monitor, traffic sign recognition and speed limit information monitor.
Take full advantage of the design of the Honda CR-V, and enjoy safety, technology, and comfort neatly bundled together in a sexy yet classic design.