The Nissan Rogue is one of the more popular compact SUVs in the US and is Nissan's best selling model.
All three generations offer a roomy interior, comfortable ride quality, good fuel economy, and lots of standard features for the money.
In this article, we'll take a look at some of the most common issues and problems Nissan Rogue owners have reported over the years.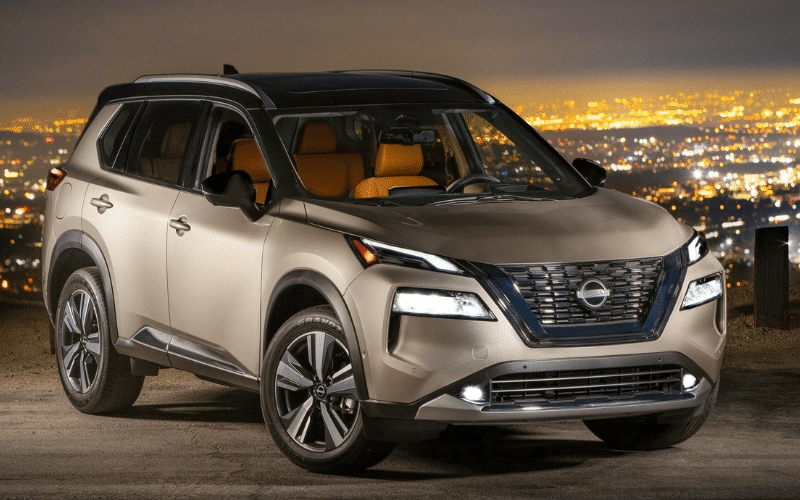 1. Transmission Failure
The Nissan Rogue's reputation for reliability has been significantly tarnished by the number of transmission failures owners have reported over the years.
There have been countless stories of first and second generation Rogue's requiring a new CVT (Continuously Variable Transmission) before the car reached 100,000 miles.
The 2008 to 2017 model years of the Nissan Rogue are more prone to CVT issues and failures.
Later model years of the second gen Rogue have an updated CVT which has stronger belts and better cooling to improve reliability. But there are still a few owners who have had CVT problems with these newer models.
The third generation Nissan Rogue, which debuted as a 2021 model, has a more reliable CVT that uses a stronger steel chain instead of the steel belt in the older models.
However, the fourth gen Nissan Pathfinder also uses a steel chain but still had many cases of CVT failures — though later model years were more reliable.
Here are a few examples from the Nissan Rogue subreddit:
"I have a 2019 Nissan Rogue SL. Purchased it with 13,000 miles and have had it for only 3 months. Started hearing a humming noise when I accelerate past 20 mph. I took it to the dealership and it's been a week. CVT transmission needs to be replaced."
"Bought a 2017 Rogue with 51k miles, once I hit 59k miles the transmission went out. Luckily I was under warranty and repairs were covered. Won't ever buy another Nissan again."
Two Nissan Rogue owners on the NICOClub.com forum had this to say:
"My 2014 Rogue SL's transmission just bit the dust after 75k miles. I bought the car as "CPO" which came with 7 yr 100k powertrain warranty which was about to expire in 2 weeks."
"Our original CVT (09 Rogue) with factory cooler failed 2 months after the 10 year warranty expired at 135,000kms. There were no signs or symptoms of its impending doom(rattles/whine/etc) just grenaded itself. CVT fluid was changed at 104,000km."
Another owner on NissanForums.com had this to say:
"Have a 2015 Rogue 58k mileage, needs new trans cvt failing. Nissan wants $6500.00 to replace."
Symptoms of a failing or broken CVT include:
Shuddering or jerking while driving
Vibration or shaking
Whining sound
Slipping or hesitates to accelerate
Won't move in Drive or Reverse
Won't stay in Park
Check Engine Light
Lots of other Nissan models like the Altima, Sentra, Pathfinder, Juke and Murano use CVTs made by Jatco and are also prone to failure. So it's not just limited to the ones used in the Rogue.
Nissan also extended the CVT warranty of the 2008 to 2010 Rogue to 10 years/120,000 miles while the 2014 to 2018 models had their warranty extended to 7 years/84,000 miles.
Most of the early CVT failures can be attributed to lack of maintenance. Nissan originally insisted that their CVTs used a "lifetime fluid" and didn't need to be changed. Due to the number of failures, they eventually updated the fluid's service interval to every 60,000 miles.
Nowadays, changing the CVT fluid every 20,000 to 30,000 miles is considered standard practice if you want to ensure the longevity of your Nissan Rogue's transmission.
It's also important to use Nissan's specially designed NS-2 or NS-3 CVT fluid, which is bluish green in color, and not just any generic brand of fluid.
Installing a transmission cooler, if your car doesn't have one yet, also prevents overheating and premature wear — but there's still no guarantee that it will last forever.
Getting a new transmission installed in the Nissan Rogue is a pretty costly repair and can run you about $4,000 to $5,000.
Some parts like the drive belt and valve body can be replaced for a much lower cost, but many dealers and transmission shops will just recommend replacing the whole unit.
Despite the alarming number of failures, lots of Rogue owners have also had no issues with their transmission over the years, so it really comes down to pure luck, as evidenced below:
"I bought a 2016 with 103k on it and no record of a CVT fluid change. I did it, and the car is due for another now at 150k. My son owns the car now and will need to do it."
"2008 rebuilt at 80k miles. At 319k now."
"I've got a 2019 Rogue with 150K miles (I love to drive). At my last oil change at my local dealer the advisor said he couldn't believe I hadn't had transmission problems since the fluid hadn't been changed."
2. Gas Smell 
Many third generation Nissan Rogue owners have complained that they can smell gas when standing near the vehicle and can sometimes smell it while sitting in the cabin.
This problem only affects cars equipped with the turbocharged 1.5-liter 3-cylinder engine which debuted for the 2022 model year.
The 2021 Rogue, which has the 2.5-liter engine, doesn't suffer from this fuel odor problem.
Here is how a few owners described their experience:
"The smell was inconsistent at first and now it happens everytime we drive. The smell will go away overnight, it only happens after you drive it but will go away when parked for a while."
"I do not have indoor parking, so I notice it outdoors. I smell it every other day right now. It is more noticeable on my passenger side,"
"I leased my 2023 Rogue in mid November and the smell started in late Dec."
It seems that the gas smell isn't caused by any leaks, but rather by the type of hoses used for the PCV system.
The PCV (Positive Crankcase Ventilation) system reroutes blowby gasses that are harmful to the environment back into the combustion chamber so it can burn off more cleanly.
What people are smelling is the blowby gasses traveling through the PCV system's hoses.
To get rid of the smell, dealers will replace the PCV hoses with an updated part which doesn't let the smell of the fumes escape.
3. Inaccurate Gas Gauge
The first generation Nissan Rogue has a very unreliable gas gauge that is known to break all the time.
It's a very common issue on the 2008 to 2009 models, but even newer model years of the Rogue and Rogue Sport can also suffer from fuel gauge problems.
Common fuel gauge problems in the Rogue and Rogue Sport include:
Doesn't light up all the way with a full tank
Drops to empty even with lots of gas in the tank
Shows there's more gas than what's in the tank
Here's how a few owners on the NICOClub.com forum described their experience:
"I am still having problems with my digital gas gauge on my 09 Rogue. I had it replaced twice already. I filled the tank the other day and drove on the highway for 157 kms before the gauge went down 1 block. I filled it again at that point and it was down to almost half a tank."
"I had/have the same issue with my '09 Rogue. Had the sending unit replaced twice. Each time worked fine for a few months and then back to the missing digit after fill up. Car is out of warranty now, so I just learned to live with it. Sometimes it works, sometimes it doesn't."
"My 2009 had been missing the first orange bar for a full tank for a decade since new."
Another owner on RogueSportForum.com had this to say:
"Just leased a 2017 Rogue Sport and I am experiencing something weird. I filled my tank a week ago, and have been commuting all week. My fuel gauge suddenly began to show a full tank when I only show 260 miles left of fuel. A full tank was showing just under 400 miles to empty when I filled up."
The incorrect fuel readings are caused by a faulty fuel sending unit. This part measures the amount of fuel in the tank using a float.
Nissan has released a few TSBs (Technical Service Bulletin) for this issue, but after replacing the fuel sending unit, it's not uncommon for it to fail again after some time.
A new fuel sending unit costs around $150 to $200, so it's not too expensive to fix.
Many owners just live with the fuel gauge problem and use the odometer/trip meter to verify how much gas they have left in the tank since there is no permanent fix for it.
4. AC Stops Working
Lots of second generation Nissan Rogues have issues blowing cold air after you've been driving for a while.
On CarComplaints.com, there are more complaints about A/C and heater problems than transmission issues for this generation.
This issue is more common in the early model years of the second generation Nissan Rogue from 2014 to 2016.
Here is how one owner on CarComplaints.com described the issue:
"Air conditioning stops working on hot days during long drives. Hear the fan working but only a trickle of hot air coming out."
Many have also reported the issue on the NICOClub.com forum:
"2016 Rogue AC Airflow Stops. When I go on long drives (1.5 to 2+ hours) during the summer time, my air blows normal and cold, then after about an hour or so my air stops coming out of the vents. I can still hear the air blowing hard but I don't know where it's going."
This particular problem is caused by a bad Thermal Expansion Valve (TXV). This controls the amount of refrigerant flowing into the evaporator, which is the part of the A/C system that gets cold. The blower fan sucks air through the evaporator's fins and pushes the cooled air out through the vents.
When the TXV is stuck open, the evaporator gets too cold and basically turns into a block of ice, which significantly restricts the airflow coming out of the vents.
This is fairly easy to fix. A new expansion valve only costs around $70 but you'll also have to replace the refrigerant after installing the new part.
A broken in-vehicle/cabin temperature sensor can also cause the HVAC to stop blowing cold/hot air after 20 minutes or so. This part is located behind the dash and is fairly easy to replace.
A faulty blend door actuator will also keep cold air from coming out of one or more vents.
The blend door actuator is responsible for directing airflow from either the heater or the A/C system. If one or more actuators are broken and stuck in one position, you'll have problems getting either cold or hot air to come out of the vents.
If the air coming out of the vents doesn't feel cold, then you might be low on refrigerant or have an issue with the compressor.
If you don't hear the blower motor at all, you might have a blown fuse or some other electrical problem. The blower fan itself could also be broken and needs to be replaced.
Related: 16 Best & Worst Nissan Rogue Years (With Stats & Pictures)
5. Weak Heating System
A common complaint with the first and second generation Nissan Rogue is the underpowered heating system.
This problem is common on all model years of the first and second gen from 2008 to 2021, and is more evident if you live in really cold climates.
Aside from taking a long time to heat the cabin, you also have to turn it up to the maximum setting to get any heat. Otherwise, you'll just get lukewarm air.
Here is how a few owners described their heating issues on CarComplaints.com:
"I just bought this Nissan Rogue a couple months ago and now there are times that it just blows cold air from the heater on a cold day and won't heat up."
"I just purchased a 2014 Nissan Rogue SL in May 2015. I have used the heater a few times and have been very disappointed in the heat it is putting out. To really get warm it has to be turned all the way up to 90 degrees! When I have it set at 80 degrees you would think it would be putting out warm air, but it's barely warm even at that temperature."
"The heater in the car has never been great, never really heats well. With the first significant cold weather this season, I turned the heat on. It never warmed up, just blows cold air. I took it back to dealer. Now they say it's the heater core case (HVAC) and it has to be replaced. Total cost to fix is $2926!"
Other Rogue owners on NissanForums.com had this to say:
"I have a 2014 rogue Front Wheel Drive . The biggest issue is the Heating system. during the latest cold snap during Christmas 2017 in Calgary, it could not keep up. took way too long to heat the cabin.
"I have a 2017 and have been very pleased with it! Only one complaint, as others have mentioned it has a poor heating system. Very loud, takes forever to heat the cab up and then you have no range of comfort on the dial, it's either hot or it's not."
A first gen Rogue owner also shared their opinion on NICOClub.com:
"I find the heater in the Rogue very weak, even at the best of times the engine takes a very long time to heat up and even once it reaches operating temp I find the heat is just barely adequate compared to other cars I've owned. I wouldn't expect the heat to ever be really stellar, in my experience with my 08 Rogue."
The Nissan Rogue is very roomy inside even compared to its competitors so the heater has more trouble keeping up when the weather gets really cold.
There isn't really anything that can be done about this aside from making sure your coolant levels are topped up so that the heater core is working optimally.
Other common causes for poor heating include:
Low coolant levels
Air in the cooling system
Blocked heater core
Stuck blend door
Faulty cabin temperature sensor
6. Water Leak from Roof
Early third generation Nissan Rogues have issues with water leaks dripping into the A-pillars or near the windshield.
Water leaks are common in the 2021 Nissan Rogue, but it can also affect the 2022 models.
The most obvious sign of a water leak is a stained A-pillar or headliner.
Here's how one owner on the NICOClub.com forums described their experience:
"I have a 2021 Nissan Rogue SV w/ the premium package. Both of my A-Pillars are leaking."
Most roof leaks come from the sunroof or can be caused by clogged sunroof drains that are overflowing.
To fix these roof leaks, clean out the sunroof drains first then check if there's any damage on the sunroof weatherstripping or frame.
For the 2021 Nissan Rogue and Rogue Sport, the leaks are caused by poor sealing of the clips under the roof rail.
Nissan released a TSB shortly after the car was introduced that recommends using silicone sealer to plug up the leak.
7. Wet Carpet Issues
The second generation Nissan Rogue can suffer from water leaks that make the front driver and passenger carpet wet.
This is a common issue on the 2014 model, which is the first model year of the second generation, but can also affect all model years up to 2020.
Aside from getting the carpets wet, the water leaks can cause additional problems such as:
Moldy smell
Electrical problems
Corrosion
Here is how users on NICOClub.com forum described their issue:
"About 3 months after I purchased my 2014 Rogue SL brand new off the lot I noticed water pooled in the carpet underneath the Driver's Seat. I sucked up about 1.5 Gallons with the Wet/Dry and then took the vehicle into the dealer the next day they were open. I also noticed that the carpet was wet behind the gas pedal so that may have been where the water was getting in."
"I bought my 2014 Nissan Rogue in February of 2014. We had noticed a mildew smell over the last couple of months. I start looking around and find that water is standing under my drivers side floor mat. I soaked two bath towels with water and didn't get it all cleaned up."
According to a TSB that Nissan released, some 2014 to 2020 models can have incompletely sealed body seams around the firewall and wheel well.
To fix this, dealers will apply seam sealer on the affected areas to keep water from getting into the cabin.
Other possible causes of water leaks could be a clogged sunroof drain or a clogged AC evaporator drain line.
Nissan also recalled around 800,000 Nissan Rogues from the 2014 to 2017 model years because water leaks could damage the dash wiring harness and potentially cause a fire.
To fix this, dealers will replace corroded wiring harness connectors and apply grease to prevent further problems.
8. Rattling Heat Shield
Lots of first and second generation Nissan Rogues suffer from loud rattling noises caused by a loose heat shield.
This affects the 2008 to 2020 model years of the Nissan Rogue, especially as the car gets older.
Here is how a few owners on NICOClub.com described their problems:
"2015 Nissan Rogue SV AWD. Was driving today and noticed a rattle. Looked underneath and the main heat shield is coming loose and rattling."
"2010 Nissan Rogue SL operates normal but rattles from what I think is a heat shield near the catalytic converter on the underbody or the exhaust pipe. The shields attached to the underbody are not touching the exhaust pipe. The rattle occurs on and off at idle while in park, while fluctuating the throttle in park and while driving."
Over time, the holes on the heat shield through which the bolts go through wear out and get bigger until the heat shield eventually comes loose.
A loose heat shield doesn't cause any reliability or drivability issues, but can be very annoying to live with.
Nissan has a TSB for this issue that recommends simply securing the heat shield to the exhaust system using a band clamp.
A couple of oversized washers placed between the head of the bolts and the heat shield will also keep the heat shield properly fastened.
9. Steering Noise
The second generation Nissan Rogue's steering has a tendency to make squeaking, creaking or groaning noises when turning at low speeds.
The steering noise is prevalent in all model years of the second generation Nissan Rogue from 2014 to 2020.
Here is how one owner described their experience:
"I have a 2019 SL and my son has a 2017 SV. Both make kind of a flat squeaking noise noise when steering at low speed, like when moving out of the garage or making a sharp turn backing out of a parking spot."
The steering noise occurs when the rubber grommet for the steering shaft that's on the floor gets popped out of place.
Reseating the grommet and spraying some WD-40 or applying some grease usually completely gets rid of the noise.
10. EVAP System Issues
A common problem with the first generation Nissan Rogue is a check engine light caused by issues with the EVAP system.
The Evaporative Emission System, also commonly known as EVAP system, ensures that fuel vapors don't escape into the atmosphere.
If there is a leak somewhere in the system, you'll get a check engine light and codes like P0456 or P0448.
This is common on a lot of first generation Nissan Rogues from 2008 to 2013.
"My 2009 Rogue's Service Engine Soon light came on, so I went to Advance Auto Parts to read the code, and came up with a large evaporative emissions leak. I cleared the code, but it came back on a couple days later."
"My 2008 Nissan Rogue check engine light came on at 60000 miles. After reading about the frequency of the vent control valve failure, I decided to start with the control valve instead of trying a new gas cap. I replaced the part in about 14 minutes. The check engine light turned off the next day."
Codes for the EVAP system can often be caused by a gas cap that's not properly tightened. Before attempting any repairs make sure the gas cap clicks at least once when screwing it closed.
If it's just the gas cap, the check engine light will eventually disappear after a day or two.
Aside from a loose or faulty gas cap, the most common cause of an EVAP error in the Nissan Rogue is a broken evaporative canister vent valve.
The canister stores fuel vapors from the gas tank. Once the engine is running, the vent valve opens so that the vapors can get burned during the combustion process.
It's fairly common for the Rogue's evaporative canister vent valve to fail repeatedly over the course of ownership. Nissan has updated the part several times to make them more reliable, but some owners are still routinely having problems with it.
If you hear a clunking or clicking noise when turning the wheel, it might be caused by a broken bearing inside the front strut tower caps.
11. Phantom Braking Issues
Like many modern vehicles equipped with Automatic Emergency Braking, the Nissan Rogue will sometimes engage the brakes automatically even when there are no other vehicles or obstacles on the road.
This issue is more common in the 2017 to 2018 model years of the Rogue and Rogue Sport, but can also affect newer models.
Here's how a few owners described their experience:
"I have a Nissan rogue 2018 and it has stopped while driving with no reasons and then giving two beeps alert indications (a very dangerous safety issue)."
"2017 rogue, I've noticed recently that the sensor is getting very sensitive to things in front of me – getting pretty frequent warnings that I'm about to hit something yet there's nothing in front of me."
Many owners also get a warning that the Forward Emergency Braking is unavailable:
"I've got two Rogues, a 2017 and a 2019 and with the slightest wet snow or sometimes just rain I get the "Front radar unavailable " error on the dash. Both have done it since new."
Nissan released a TSB (Technical Service Bulletin) to address the phantom braking issues in 2019.
To reduce the number of automatic braking issues, Nissan updated the braking system's software. Since then, there have been less reports of phantom braking problems with the Rogue.
Other possible causes of automatic braking false alarms or errors include:
Bad weather
Faulty or dirty sensors
Glare from the sun
Nissan Rogue Pros & Cons
Pros
Roomy cabin
Comfortable seats
Good value for money
Available all-wheel drive
Decent fuel economy
Lots of standard tech and features
Cons
CVT problems
Poor resale value
Engine isn't very responsive
Related: How Long Do Nissan Rogue Last? (Solved and Explained)
What Do The Reviews Say?
"The Nissan Rogue is not only Nissan's most popular vehicle, but it's also one of the compact SUV segment's hottest crossovers."
"The turbocharged three-cylinder engine is surprisingly punchy. It makes plenty of power for passing and merging. It also delivers a respectably quick sprint from 0 to 60 mph in a little more than 8 seconds. Unfortunately, in routine driving the engine and transmission don't always respond smoothly when you press on the accelerator."
"The Rogue offers a great set of standard infotainment features and driver aids. In higher trims you get a big touchscreen, a digital gauge cluster and a head-up display, along with wireless connectivity for Apple CarPlay phone integration."
"The driver aids work well in most situations, although they have some trouble in stop-and-go traffic, and the Rogue offers both lane centering and rear automatic braking on top of the usual suite of features."
"The Rogue is a standout small SUV for cargo. Its overall cargo volume is only marginally smaller than class leaders, and in-cabin storage options are top-notch."
What's the Resale Value of a Nissan Rogue?
Here's a quick look at the Nissan Rogue SV's used pricing on Edmunds at the time of writing.
| | | |
| --- | --- | --- |
| Year | Mileage | Price |
| 2022 | 14,244 | $26,975 |
| 2021 | 23,487 | $23,779 |
| 2020 | 32,985 | $20,985 |
| 2019 | 40,234 | $19,994 |
| 2018 | 50,716 | $19,295 |
| 2017 | 57,435 | $18,406 |
| 2016 | 67,267 | $16,997 |
| 2015 | 78,003 | $14,994 |
| 2014 | 84,017 | $13,691 |
| 2013 | 87,938 | $11,750 |
Related: Nissan Rogue in Snow and Winter Driving? (Explained)