Panoramic glass sunroofs used to be a rare option just a decade ago, but they're now standard in a lot of vehicles, especially in the EV segment.
Aside from letting in more light and making the cabin feel more spacious, glass roofs usually add a bit of headroom.
Most panoramic glass roofs are also fixed in place and very few cars have the option to slide open these days.
To save you time when researching for your next vehicle, this helpful guide lists all the EVs in the market today that have a panoramic sunroof as an option.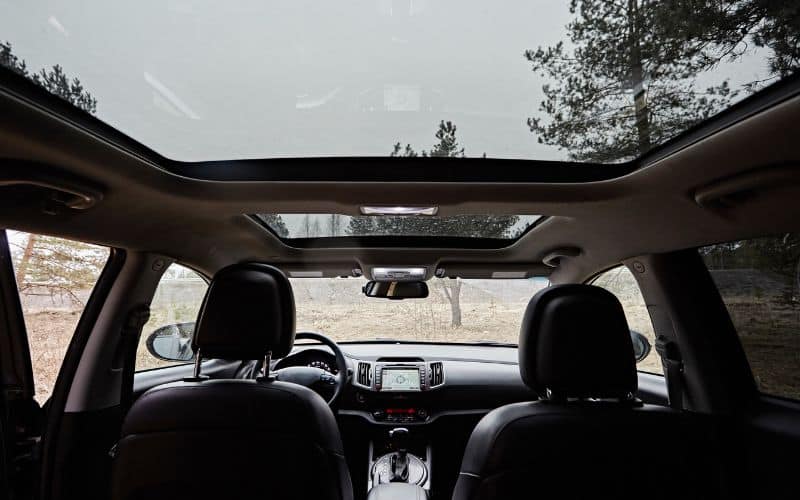 1. Tesla Model S
The Tesla Model S is solely responsible for making EVs as desirable as they are now.
It's been continually updated since it was introduced a decade ago and remains the benchmark for EV performance, range and technology.
Due to its iconic status, the Model S also made panoramic sunroofs a more popular feature in lots of modern vehicles.
Nowadays, the Model S comes standard with a fixed panoramic glass roof. It's also standard in the Model 3 and Model Y.
From 2012 to 2018, the Model S could be equipped with a panoramic sunroof that slides open.
Tesla only started offering the fixed glass roof in late 2016. Around the same time, the body color metal roof also stopped becoming an option since very few people ordered it.
The Model X is the only Tesla that doesn't have a true panoramic glass roof because the falcon wing doors in the back have structural pieces that get in the way of the all-glass design.
2. Hyundai Ioniq 5
The Hyundai Ioniq 5 has gotten rave reviews and multiple awards from different publications since it debuted in 2022.
In addition to its futuristic yet familiar design, the Ioniq 5 is quite agile and has rapid acceleration.
Its starting price is also much lower than the Model Y or the Mach-E, but it's definitely not lacking when it comes to performance and features.
The Limited trim level of the Ioniq 5 adds a fixed panoramic glass sunroof or what Hyundai calls a Vision Roof.
The extra cost of the Limited trim also adds features like:
Head-up display with Augmented Reality
Blind spot monitoring
Remote Smart Parking
A metal roof is standard on the lower trim levels and you can't add the glass roof as a standalone option.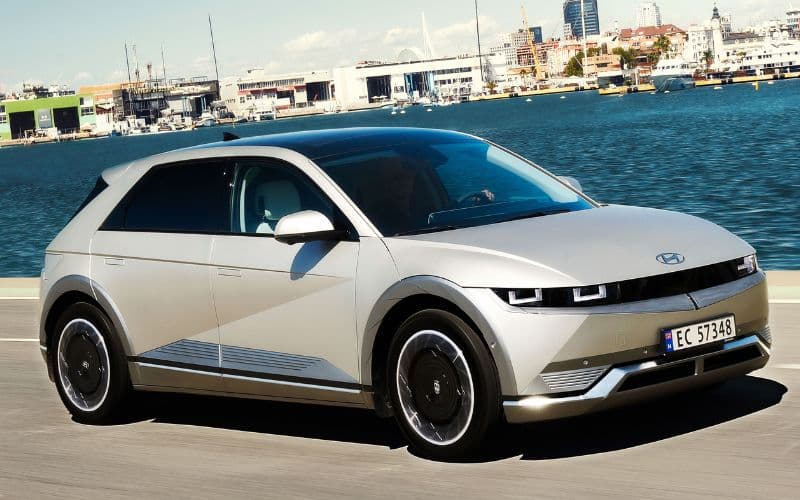 3. Genesis GV60 
The Genesis GV60 is a new EV crossover that uses the same platform as the Ioniq 5.
Genesis is Hyundai's luxury sub-brand so the GV60 has more elegant styling and much better ride quality.
With the Genesis GV60's higher starting price, all trim levels get premium features, like a panoramic glass roof, as standard.
Other key features that come standard in all GV60s include:
Bang & Olufsen audio system
Nappa leather seats
Head-up display
Remote Smart Parking
Fingerprint authentication
All-wheel drive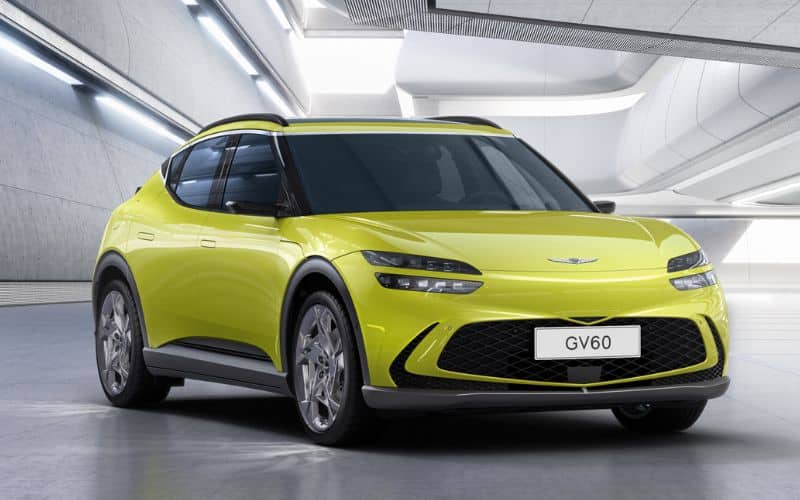 4. Volkswagen ID.4
Aside from its affordability, one of the Volkswagen ID.4's main draws is its conventional SUV styling that doesn't scream that it's an EV.
It doesn't have class-leading range or mind-blowing acceleration, but it's got great build quality, a refined ride, and a really quiet cabin.
A panoramic glass roof is also standard on the ID.4 S, Pro S and Pro S Plus. It's not available as an option on any of the lower trim levels.
Compared to rivals like the Ioniq 5 and Mach-E, the ID.4 is one of the cheapest EVs you can buy with a glass roof.
Related: 15 Electric Cars With The Best Visibility (With Pictures)
5. Ford Mustang Mach-E
The Mustang Mach-E debuted in 2021 and was one of the first to truly rival the Model Y in terms of price and features.
Like the Model Y, the Mach-E is impressively quick, can go over 300 miles on a single charge, and is as practical as any modern crossover.
Its interior is also very Tesla-like with its minimalist design and large infotainment screen.
The panoramic sunroof is standard in the Premium, California Route 1 and GT trim levels. The Select trim level doesn't have any sunroof options.
6. Volvo C40 Recharge
The Volvo C40 Recharge is a compact luxury crossover that was first launched in 2022.
It's exactly the same as the XC40 Recharge but with a sloping roofline and some subtle styling changes.
All trim levels of the Volvo C40 Recharge are equipped with a fixed panoramic sunroof as standard.
The XC40 also has a panoramic sunroof option, but the front can still slide open if you want to let fresh air in.
Both vehicles come standard with dual motors that produce a combined output of 402 hp and can go from 0 to 60 mph in 4.3 seconds.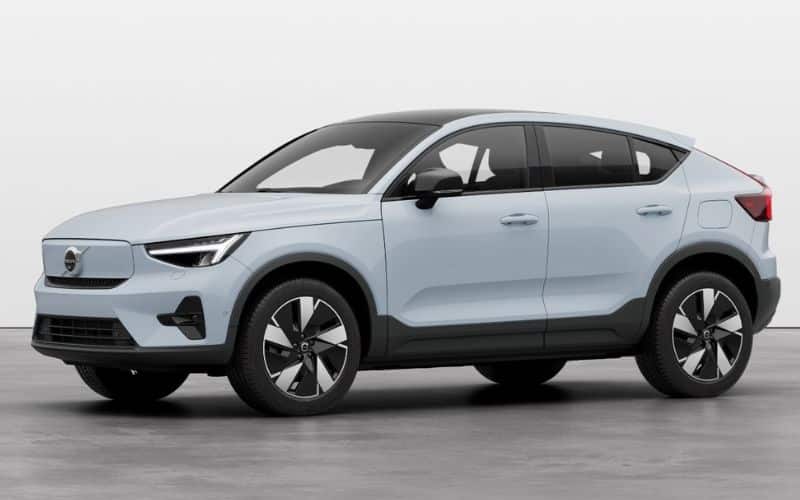 7. Polestar 2
The Polestar 2 combines the sleek looks of a sports sedan with the practicality of a hatchback.
It's been constantly updated since its initial release in 2021 with the latest models now having between 270 to 300 miles of range and able to produce up to 450 hp.
Adding the Plus Pack to a Polestar 2 gives you a large panoramic sunroof. Like other glass roofs, this one is fixed and doesn't slide open.
With the Plus Pack you also get premium options such as:
13- speaker Harman Kardon sound system
Heated steering wheel and rear seats
Heat pump
Upgraded interior ambient lighting
Wireless phone charging
8. Audi e-tron
The Audi e-tron, soon to be renamed the Q8 e-tron, is a midsize EV crossover that looks very similar to its gas-powered model.
As Audi's flagship SUV, the Q8 e-tron has a very spacious and luxurious cabin that's also filled with lots of cutting-edge tech.
All trim levels of the Audi e-tron and e-tron Sportback come standard with a panoramic sunroof that can slide open.
Although it's called a panoramic sunroof, the glass stops halfway towards the back so it doesn't cover the entire length of the roof.
The same type of powered sunroof can also be found in the more compact Q4 e-tron SUV.
The supercar-like e-tron GT is the only e-tron model so far with a fixed glass roof.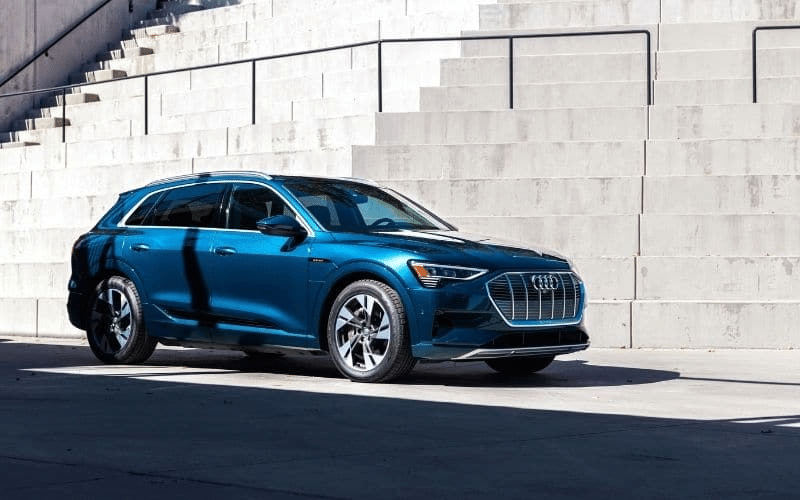 9. Porsche Taycan
The Porsche Taycan first debuted in 2020 with much fanfare surrounding it as it's the first EV to be graced with Porsche's legendary driving dynamics.
With its sights set squarely on the Model S, the Taycan can be configured to produce anywhere from 402 to 750 hp.
As can be expected from any Porsche, the Taycan also offers loads of customization options.
The Taycan comes standard with a lightweight aluminum roof, but it also has two panoramic glass roof options.
Both panoramic glass roofs span the entire length of the roof, but the more expensive option can block out light at the touch of a button using liquid crystal film technology.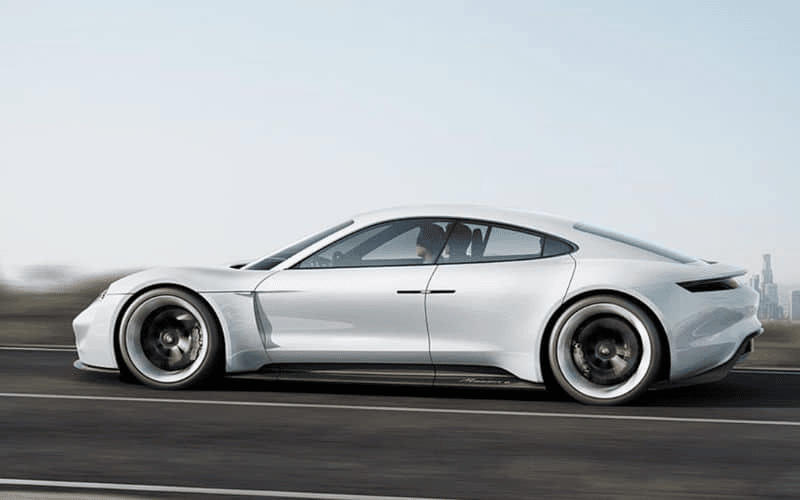 10. BMW iX
The BMW iX a luxury midsize SUV that's around the same size as the BMW X5.
The iX uses a bespoke electric platform and it also has its own distinctive look to separate it from BMW's gas-powered SUV lineup.
A panoramic glass roof is standard in the two trim levels of the BMW iX, namely the iX xDrive50 and the iX M60.
In both models, the glass roof features electrochromic tech to block out light at the push of a button. BMW calls this option the Panoramic Eclipsing Sky Lounge Roof.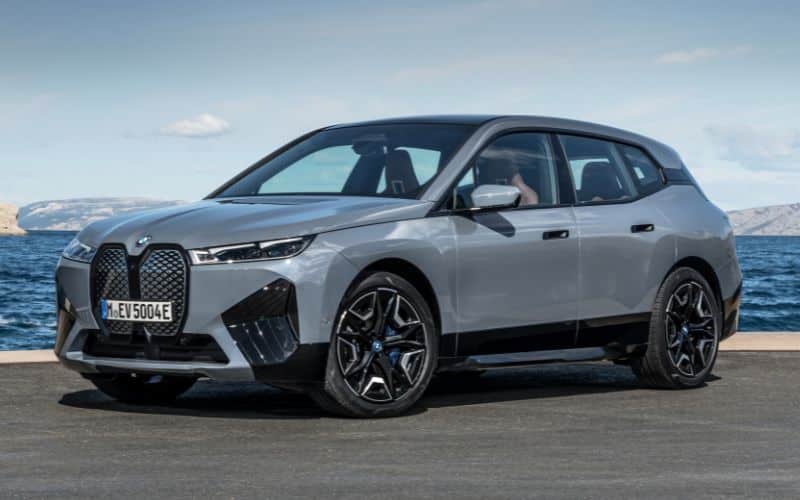 Related: 15 Electric Cars With Sunroofs That Open (With Pictures)
11. BMW i7
The BMW i7 is an all-new EV model for 2023 that's based on BMW's flagship 7-series luxury sedan.
Despite its size, the i7 can go from 0 to 60 mph in 4.5 seconds and has roughly 300 miles of range.
As can be expected from a flagship model with a starting price of roughly $120,000, the i7 is packed with BMW's most cutting edge tech and features, and has lots of custom options you can add.
All trim levels of the BMW i7 come with a Panoramic Sky Lounge LED glass roof.
During the day, it looks like a regular panoramic sunroof, but at night, it can display different colors and graphics.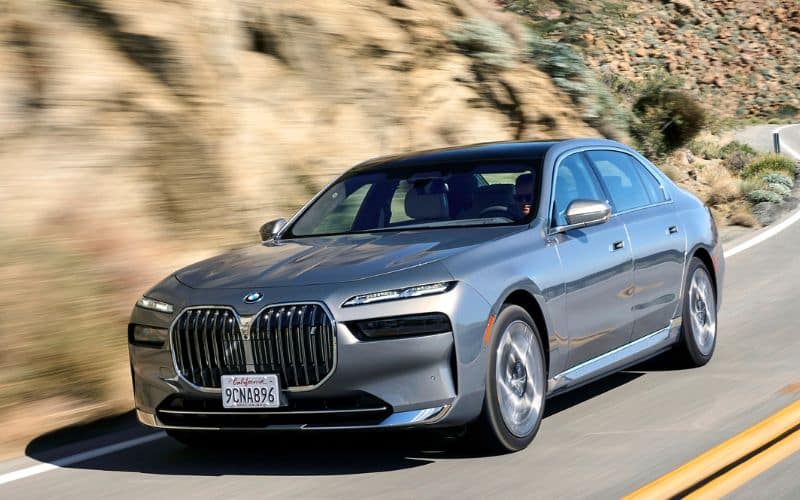 12. Mercedes Benz EQS
The flagship Mercedes Benz EQS luxury sedan debuted in 2022 and is the first to use Mercedes Benz's dedicated EV platform.
As can be expected from any Mercedes with the 'S' label, the EQS offers outstanding comfort and refinement, as well as loads of luxury and tech.
The EQS can produce between 316 to 529 hp depending on the configuration and is able to deliver an impressive 340 to 350 miles of range.
All models and trim levels of the Mercedes Benz EQS are equipped with a panoramic sunroof that slides open.
The EQS SUV, which debuted in late 2022, has the same panoramic sunroof, but also adds a third row for extra seating capacity.
The midsize EQE sedan also has a similar opening panoramic sunroof, which is not surprising since it uses the same platform as the EQS.
13. Jaguar i-Pace
The Jaguar i-Pace was one of the few luxury EV crossovers available in the market when it first debuted in 2019.
Typical of any Jaguar, the i-Pace is very stylish and luxurious, yet still manages to offer great driving dynamics.
Its two electric motors can produce up to 394 hp and it can go up to 246 miles on a single charge, which is still pretty respectable even to this day.
The Jaguar i-Pace also has a panoramic glass roof as standard. Outside the U.S., a metal roof was also offered.
14. Rivian R1T
The Rivian R1T will go down in history as the first all-electric pickup truck to hit the market — beating out giants like Ford, GM and Tesla.
Rivian's first production vehicle is also quite impressive with its quad-motor setup, off-road capability and unique design choices.
With up to 835 hp on tap, it can go from 0 to 60 mph in 3.3 seconds. With the standard battery pack, it can also go up to 260 miles per charge.
A fixed panoramic glass roof is standard on all Rivian R1Ts, as well as on the R1S SUV.
15. Mini Cooper SE Electric
First released in 2020, the Mini Cooper Electric is basically an electrified version of the iconic 2-door Mini Hardtop.
Except for the EV drivetrain, it's exactly the same inside and out as the third gen Mini Cooper.
It retains the gas-powered Mini's go-kart like handling, but it's much zippier thanks to the electric motors.
Not surprisingly, the Mini Cooper Electric has the same panoramic glass roof that's standard on all Mini Coopers.
The Mini Cooper Electric's sunroof also slides open which is becoming a rare option these days.
It's also one of the cheapest EVs on the market, which makes it the cheapest EV with a panoramic sunroof. The only downside is its short 110-mile driving range.