Jaguar is responsible for some of the most iconic British sports cars like the E-Type, XK120, XJ220, and more recently, the F-Type.
At the same time, their luxury sedans were often considered as the ultimate gentleman's car with a great balance of 'Grace, Space, and Pace'.
Although its name is steeped in history, the company continues to adapt and look toward the future as it adds more SUVs and EVs to its lineup.
In this article, we'll take a closer look at the average lifespan of a Jaguar.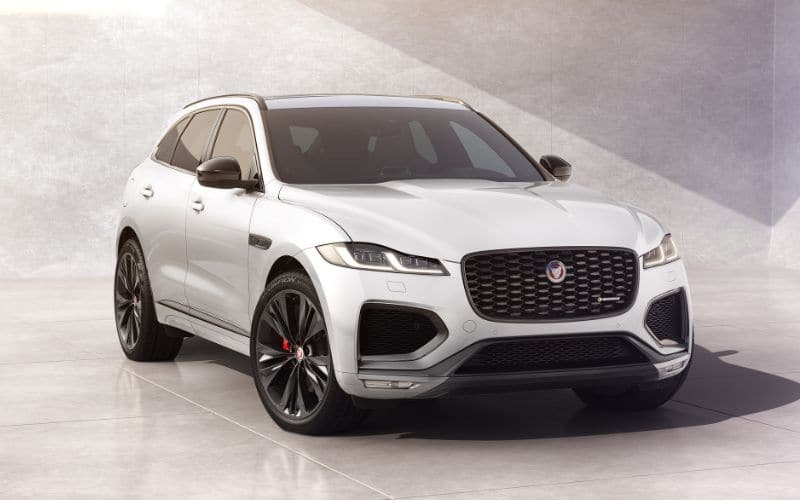 Here is the short answer to how long a Jaguar lasts:
A modern Jaguar will typically last 150,000 – 200,000 miles on average as long as it's properly maintained, although they can last longer. Driving an average of 15,000 miles a year, you can get 10 – 13 years of reliable service out of it before maintenance costs and the frequency of repairs become too much of an issue.
How Many Miles Can You Expect From A Jaguar?
Despite Jaguar's reputation for expensive maintenance and poor reliability, lots of older Jags from the last 30 years have managed to reach big numbers on the odometer, some in excess of 300,000 miles on their original engine and transmission.
On average though, most Jags will meet their demise in the region of 150,000 – 200,000 miles, at this kind of mileage reliability won't be what it once was and major repairs can be uneconomical to carry out.
Ford's brief ownership of Jaguar in the late 1990s to the early 2000s helped to significantly improve the reliability of their vehicles.
During this time, Jaguar stopped using Lucas for its electrical systems, which were notorious for aging poorly and were the butt of many jokes, and moved to more modern technology and better manufacturing processes.
Cars like the S-Type and X-Type, which used Ford platforms, have been able to go over 100,000 miles quite easily and with minimal problems.
Even after being bought by Tata Motors, Jaguar's overall reliability and the average lifespan of its vehicles has closely matched more popular luxury brands like BMW, Mercedes Benz and Audi.
Some of Jaguar's newer vehicles like the I-Pace and E-Pace are built by Magna Steyr which is a highly reputable Austrian manufacturer that also produces cars for BMW and Mercedes, among many others.
All new Jaguars sold in the U.S. also come with an industry leading 5-year/60,000-mile warranty that also covers all scheduled maintenance. Other premium car brands only offer a 4-year warranty and you'll still have to pay out of pocket for annual servicing.
Estimated Longevity of Different Jaguar Models:
| | | |
| --- | --- | --- |
| Model | Average Max Mileage | Average Maximum Years |
| F-Type | 150,000-200,000 | 13 |
| F-Pace | 150,000-200,000 | 15 |
| E-Pace | 150,000-200,000 | 13 |
| XF | 200,000-250,000 | 15 |
| XE | 150,000-200,000 | 13 |
| I-Pace | 250,000-350,000 | 12* |
*The average lifespan of an EV is based on battery degradation and age
What are Common the Problems of a Jaguar?
Here are some common issues you have to watch out for in a modern-day Jaguar.
Water Pump and Cooling Pipe Failures
Water pump failures are fairly common in the 5.0-liter V8 engine used in the F-Type, XF, XE, XJ, F-Pace and 2nd gen XK.
Although water pumps are considered wear and tear items that eventually get replaced after 100,000 miles, the ones that Jaguar used have been known to fail before 50,000 miles.
Some of the V6 engines have also had water pump failures, but these are not as common.
Jaguar also uses plastic cooling pipes in many of its vehicles which are known to crack or split and cause the coolant to leak.
Replacing the pipes is a much bigger job and can cost several thousand dollars at a dealership.
Jaguar has updated the pipes to make them less prone to failure.
They'll still get brittle as they age, so it's a good idea to inspect the cooling system at least once a year.
Infotainment Issues
Many owners have encountered issues with Jaguar's InControl Touch infotainment system at one point or another.
Some of the random software errors people have reported include:
System freezing or unresponsive
Bluetooth won't connect
No audio from sound system
Navigation won't work
Account logging out automatically
In most cases, turning off the car for a couple of minutes resets the system back to a usable state.
More persistent issues typically get resolved after an OTA (Over-the-Air) software update.
Other random electrical issues could also be caused by a weak 12-volt battery which can be easily replaced.
What is High Mileage for a Jaguar?
A Jaguar with 80,000 miles is considered high mileage. Jaguar's standard warranty and free maintenance only lasts until 60,000 miles so any underlying problems might end up costing you a lot of money.
A high-mileage Jaguar can still be a good deal if it comes with complete service records and has been recently serviced by a Jaguar-Land Rover dealer in the last few months.
It's still a good idea to get a PPI (Pre-Purchase Inspection) done by a Jaguar dealer before making a final decision to make sure there are no pending issues that need to be addressed.
Also keep in mind that a lot of wear-and-tear parts like belts, hoses, sensors, bearings, bushings and suspension components will need to be replaced once any vehicle gets to around 100,000 miles.
Although modern Jaguar vehicles are capable of lasting well over 100,000 miles, they'll need proper care and maintenance to get there.
The cost of Jaguar parts are comparable to other luxury brands like BMW and Audi, but some components can only be bought at a dealer and will often need to be shipped in from the U.K.
Not all mechanics are familiar with Jaguar Land Rover products, so you need to make sure there's a specialist near your area who can take care of your vehicle if you want to keep maintenance costs to a minimum.
Here are a few tips you can follow if you're looking at used Jaguar:
Maintenance history. Make sure the car has had its routine servicing done and the owner can provide proof, ideally at a Jaguar dealership or an independent Jaguar Land Rover specialist.
Check for rust and damage. Rust is a problem that will spread, make sure to check under the car too. Scratches, mismatched paint and other body panel issues are a good indicator of how the car was treated.
Number of previous owners. As a general rule, less is better – more owners usually means more wear-and-tear. If the car has been sitting at a dealer for a long while, it might be a lemon that has lots of problems.
How long you are planning on keeping the car. If it's for a long time, evaluate whether the short-term savings outweigh spending extra on something more reliable.
Examine the interior. The condition of the interior tells the story of how well the car was maintained and cared for.
Check for common problems. Research the model you're interested in. Go to different Internet forums or talk to a mechanic to better understand what maintenance will be like.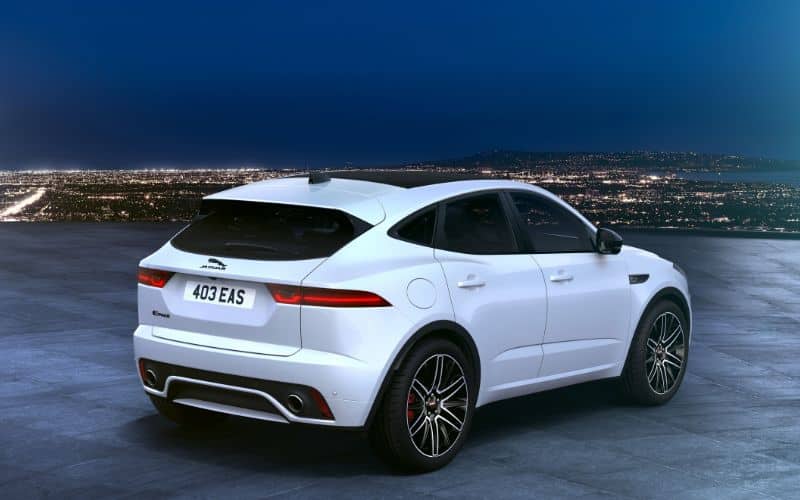 How Long Does a Jaguar Last Compared to Similar Car Models?
In this section, we'll look at some of Jaguar's closest competitors and see how they stack up in terms of durability and repair costs.
Jaguar vs. Mercedes Benz
Jaguar and Mercedes Benz have a lot of history together. Jaguar's top-of-the-line cars were actually labeled as Daimler models, after the founder of Mercedes Benz, up until the 1990s.
Both brands were held in high esteem for many decades, but Mercedes Benz eventually overtook Jaguar's popularity by making high-quality and overbuilt vehicles that could last over a million miles.
Nowadays, a modern Mercedes Benz can easily last 200,000 – 250,000 miles which is longer than a Jaguar's average lifespan.
| | | |
| --- | --- | --- |
| | Jaguar | Mercedes Benz |
| RepairPal Reliability Rating | 2.5/5.0 | 2.0/5.0 |
| RepairPal Reliability Ranking | 29th/32 car brands | 27th/32 car brands |
| Average Annual Repair Cost | $1,123 | $908 |
Although both brands have a reputation for expensive maintenance, Mercedes Benz still has an advantage when it comes to longevity.
Mercedes Benz is always at the forefront of automotive technology, but they also ensure that their vehicles are built to last.
Jaguar, on the other hand, is just barely keeping up with Mercedes Benz when it comes to innovation, technology and reliability.
Jaguar vs. BMW
BMW is famous for popularizing the 'Ultimate Driving Machine' which are sporty sedans that you can live with and drive every day.
Modern BMWs are not only seen as luxurious and well-built German vehicles, but also are quite attainable which makes them extremely popular.
BMWs can last 200,000 – 250,000 miles or anywhere from 12 to 15 years which is slightly longer than what you can expect from Jaguar.
| | | |
| --- | --- | --- |
| | Jaguar | BMW |
| RepairPal Reliability Rating | 2.5/5.0 | 2.5/5.0 |
| RepairPal Reliability Ranking | 29th/32 car brands | 30th/32 car brands |
| Average Annual Repair Cost | $1,123 | $968 |
Although BMWs have their share of reliability issues, they're also very popular and there are a lot more mechanics who are familiar with their intricacies.
Many shops refuse to touch a Jaguar Land Rover product because it's simply not worth their time to learn the platform, which gives BMW a big advantage when it comes to maintenance.
BMW also has a better track record overall when it comes to building sedans, coupes and SUVs that can last over two decades.
Jaguar vs. Porsche
Porsche has become more mainstream in the last 20 years ever since it introduced SUVs and executive saloons to its lineup.
Porsche has a much better track record when it comes to overall reliability compared to Jaguar, but they're also significantly more expensive.
A typical Porsche can easily hit 200,000 miles while a comparable Jag might require a bit more work to get there.
| | | |
| --- | --- | --- |
| | Jaguar | Porsche |
| RepairPal Reliability Rating | 2.5/5.0 | 2.0/5.0 |
| RepairPal Reliability Ranking | 29th/32 car brands | 32nd/32 car brands |
| Average Annual Repair Cost | $1,123 | $1,192 |
Although Porsche has slightly higher maintenance costs, they're very well built and there's less of a chance that you'll end up with a problematic vehicle.
Jaguar has improved a lot in recent years, but there is still lots of doubt surrounding the brand's long-term reliability — especially when it comes to early builds of a new model release.
Jags give you a lot of car for your money whether you're buying new or used. But you do have to know what you're getting into if you're planning to keep the vehicle for a long time.
Are Jaguars Reliable?
Jaguars can be reliable vehicles as long as they're maintained properly.
If you go to different Internet forums and used car websites, you'll see many Jaguars with over 100,000 miles on the odometer and still going strong.
Considering their higher than average maintenance costs, these cars wouldn't even reach 100,000 miles if they were constantly breaking down.
Jaguar's overall reliability has improved tremendously in the last 10 to 20 years, and you'll see very few stories or anecdotal information about new Jaguars turning out to be lemons.
You'll even see lots of Jaguar owners comparing their cars quite favorably to more popular luxury vehicles owned in the past from brands such as BMW, Audi and Mercedes Benz.
RepairPal also gave Jaguar an average reliability rating of 2.5/5 which is the same rating that it gave to BMW. Some brands even scored lower than Jaguar.
Reliability Compared to Other Brands
| | | |
| --- | --- | --- |
| Ranking | Brand | Score |
| 1 | Honda | 4.0/5.0 |
| 2 | Acura | 4.0/5.0 |
| 3 | Kia | 4.0/5.0 |
| 4 | Hyundai | 4.0/5.0 |
| 5 | Mazda | 4.0/5.0 |
| 6 | Mitsubishi | 4.0/5.0 |
| 7 | Lexus | 4.0/5.0 |
| 8 | Toyota | 4.0/5.0 |
| 9 | Nissan | 4.0/5.0 |
| 10 | Smart | 4.0/5.0 |
| 11 | Chrysler | 3.5/5.0 |
| 12 | Volkswagen | 3.5/5.0 |
| 13 | Buick | 3.5/5.0 |
| 14 | Subaru | 3.5/5.0 |
| 15 | Jeep | 3.5/5.0 |
| 16 | Infiniti | 3.5/5.0 |
| 17 | Volvo | 3.5/5.0 |
| 18 | Fiat | 3.5/5.0 |
| 19 | Dodge | 3.5/5.0 |
| 20 | Chevrolet | 3.5/5.0 |
| 21 | Ford | 3.5/5.0 |
| 22 | GMC | 3.5/5.0 |
| 23 | Ram | 3.0/5.0 |
| 24 | Lincoln | 3.0/5.0 |
| 25 | Mini | 3.0/5.0 |
| 26 | Cadillac | 3.0/5.0 |
| 27 | Mercedes-Benz | 3.0/5.0 |
| 28 | Audi | 3.0/5.0 |
| 29 | Jaguar | 2.5/5.0 |
| 30 | BMW | 2.5/5.0 |
| 31 | Land Rover | 2.5/5.0 |
| 32 | Porsche | 2.0/5.0 |
Source: Repair Pal
Related: How Long Do Maseratis Last?
The Best and Worst Years of Jaguar
Here are some of the brand's best and worst years in terms of reliability and maintenance costs.
Worst Years
It's a good idea to stay away from Jaguars that were designed and made in the 1980s.
Aside from their age, these were the years when Jaguar faced financial difficulties and still used antiquated tooling.
Unless you're looking at a well-maintained collector's car, you're going to need to spend a lot of money just to keep these cars on the road.
As far as modern Jaguars are concerned, it's always a good idea to stay away from early years of a specific model as they're the ones which are more likely to have unresolved manufacturing and design issues.
Best Years
Jaguars that were made from the 1990s and onwards are more up to date in terms of technology and are going to be less problematic.
The Jaguar XJ of the 1990s still had the traditional Jaguar look without the reliability issues. Special models like the XJR and Vanden Plas are now considered modern classics that are well worth the money and can be enjoyed quite regularly.
Even the X-Type and S-Type which were often criticized for not being true Jaguars and just glorified Fords underneath proved to be very reliable vehicles that didn't need too much in maintenance.
What About Recalls for Jaguars?
Jaguar vehicles aren't affected by too many recalls.
In the worst cases, specific model years of certain models might be part of less than a handful of minor recalls.
You can always check if your Jaguar is part of a recall campaign by entering your VIN (Vehicle Identification Number) on Jaguar's recall lookup site or the NHTSA recall database.
It is important to note that recalls are manufacturing faults repaired at no charge for the consumer.
Here are some of the more widespread recalls that have affected different Jaguar vehicles in the last decade:
2017 to 2018 models of the Jaguar XF, XE, F-Type, F-Pace and E-Pace with the 2.0-liter gas engine were recalled for possible fuel leaks.
2017 to 2018 models of the F-Pace and XF were recalled for instrument cluster issues.
2012 to 2015 Jaguar XF diesels were recalled for fuel leak, power steering and engine stall issues
Are Jaguars Expensive to Maintain?
Jaguars are more expensive to maintain compared to other car brands but the costs are quite similar to other luxury brands like BMW and Mercedes Benz.
Labor costs at a Jaguar Land Rover dealership are also similar to what you would expect from other premium brands. It's much closer to BMW rates than Porsche or Ferrari rates.
Of course, if you're buying a Jaguar that still has a warranty, you don't really have to worry about oil changes and other regular maintenance, but you'll still have to pay for consumables like brakes and tires.
How Long Do the Brakes Last?
Jaguar brake pads should last anywhere from 30,000 – 50,000 miles depending on your driving habits.
Most Jaguar dealers will also recommend changing the brake rotors with every brake pad change, but rotors can typically last through 2 or 3 sets of pads before needing to be replaced — unless there's an issue with them.
If you drive aggressively and/or regularly take your car to the track, you'll need to replace the pads more often.
Using high performance brake pads requires more frequent brake pad changes because they tend to wear out much quicker.
Doing a full brake job at a dealer can cost you around $2,000.
You can always buy the parts online and have it done by a competent mechanic if you want to save on maintenance.
How Long Do the Tires Last?
Tire life on a Jaguar is highly dependent on the type of tire you're using and your driving habits.
If you have high performance summer tires fitted, you can get 10,000 – 30,000 miles out of them.
Jaguar SUVs like the F-Pace and E-Pace usually come with all-season tires which can last around 40,000 – 50,000 miles.
If you don't do much high performance driving, you can fit longer lasting tires the next time you have to replace them.
To get more life out of your tires you should get a proper alignment at least every year and regularly check your tire pressure.
If your tires are all the sames size and width, rotate them every 5,000 – 10,000 miles to make sure they wear out evenly.
How Long Do Jaguar Engines Last?
Modern Jaguar engines can last over 200,000 miles as long as they are properly maintained.
All the other supporting parts like superchargers, turbochargers, sensors, cooling components, and seals might start wearing out after 100,000 miles, so you need to be more mindful of possible issues as the mileage starts piling up.
Having the car inspected at least once per year by a Jaguar specialist or a very competent mechanic should help you get more life out of the engine.
How Long Do the Transmissions Last?
Modern Jaguars have ZF automatic transmissions which are used by lots of other brands like BMW, Volkswagen and Chrysler.
These transmissions are very reliable and can easily outlast the useful life of the vehicle.
Even older Jags from the 1980s and 90s had either ZF or Getrag transmissions which were pretty much the industry standard during the time.
How Long Do the Batteries Last?
A Jaguar's 12-volt battery should last between 3 – 5 years.
Jaguar batteries are no different from any other battery you can find at a parts store, you just need to make sure it's the right size.
A vehicle's battery life varies depending on many factors such as climate, driving habits, and battery type, among many others.
Keep your battery tightly fastened: The vibrations of your car can loosen the connections, potentially resulting in short circuits and internal damage.
Limit short rides: Quick car rides prevent the battery from fully charging.
Storage: Keep your Jag stored indoors to protect it from extreme temperature changes.
Control Corrosion: Clean the terminals (toothbrush dipped in baking soda and water mixture) and keep them free from build-up.
Use a battery tender: If you're storing your Jag for several months, hook it up to a battery tender to keep the battery fully charged.
How Long Do the Spark Plugs Last?
Jaguar's recommended spark plug service intervals differ from model to model and largely depend on the engine type.
For example, the V8 engine that was used in the F-Type and XFR only needed new spark plugs every 100,000 miles.
Newer models have shorter spark plug intervals that can range from 60,000 – 80,000 miles depending on the engine.
It's always a good idea to change out the spark plugs every 4 to 6 years to make sure they don't seize up even if you haven't reached the required mileage.
Spark plugs are usually inspected every time you take your car in for routine maintenance. Your mechanic or dealership may recommend a spark plug change if they appear worn out or fouled up even before the recommended service intervals.
Signs of a fouled spark plug include:
Reduced gas mileage
Lack of acceleration
Rough idling
Hard starts
Engine misfires
What About Insurance Costs?
According to Insuraviz, the average cost of full comprehensive coverage for a new Jaguar is $1,975 per year or around $165 per month.
Insurance costs can vary from person to person; be sure to shop around to find the best potential deal for your Jaguar.
Tips to Prolong the Life of Your Jaguar
Although Jaguars come with a lot of performance on tap, try to drive as "normal" as possible, this will help keep wear and tear to a minimum.
Have the car washed regularly to keep rust at bay, especially after exposure to rain and road salt.
Keep your Jag stored in a garage to protect it from the elements and bird droppings that can ruin the paintwork.
Familiarize yourself with the owner's manual to learn the location of important components, what your vehicle needs and in what quantities, and to understand the symbols and dashboard warning lights.
If your Jag needs any repairs done, have them carried out asap to prevent it from turning into bigger and more expensive problems.
Sources
https://www.caranddriver.com/jaguar
https://www.jaguarusa.com/about-jaguar/elitecare.html
https://repairpal.com/reliability/jaguar
https://www.carproblemzoo.com/jaguar/