Hybrid vehicles are well-known for their impressive fuel economy ratings, helping owners reduce their carbon footprint.
And whilst you're doing your part to keep emissions down, why not enjoy the benefits of a panoramic sunroof that make the cabin feel brighter and more spacious?
Listed below is a wide selection of Hybrid SUVs that offer panoramic sunroofs.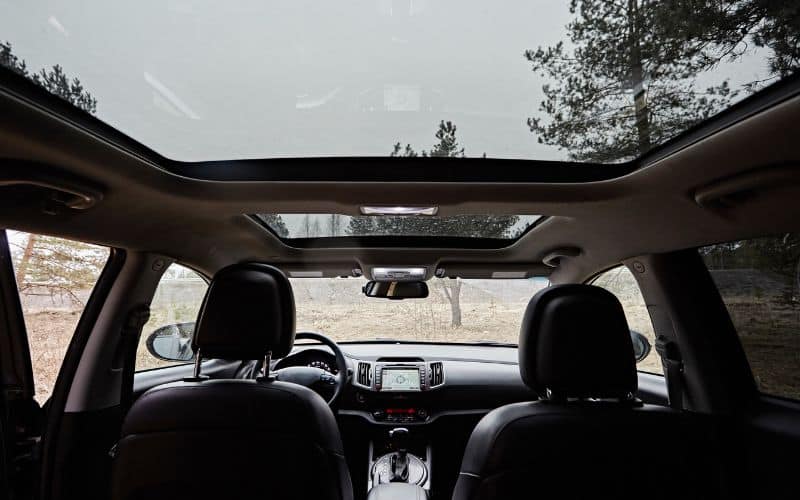 1. Ford Escape Hybrid
The Escape Hybrid is one of only a handful of small SUVs with a hybrid powertrain.
Owners have praised this model for its spaciousness, comfy seating and good fuel economy which averages around 40 mpg.
The panoramic sunroof is an added extra you'll need to opt for as it's not fitted as standard, although many would agree it's worth the extra money.
The panoramic sunroof was first introduced for hybrid Escapes in 2022 and it can be equipped on the following trims:
Ford Escape SE Hybrid
Ford Escape SEL Hybrid
Ford Escape Plug-In Hybrid
Other additional niceties include a state-of-the-art Bang and Olufsen sound system and numerous driving assists.
A flaw pointed out by some owners of this model is that the climate system lacks a bit of oompf which means not enough airflow on hot days.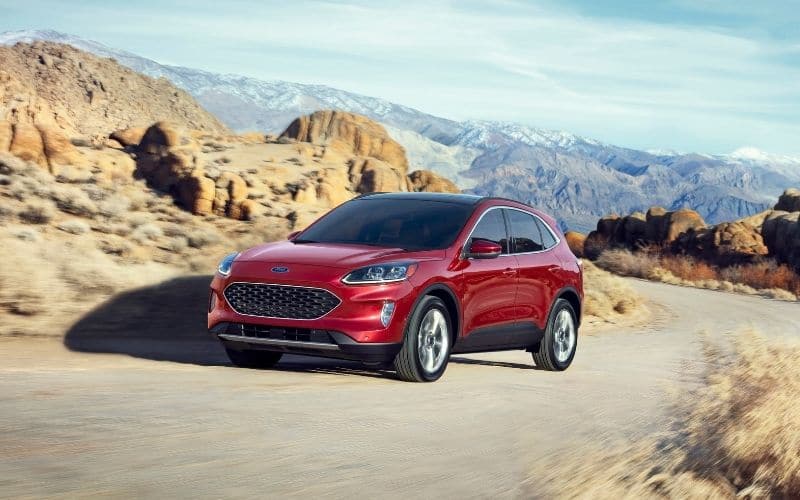 2. Ford Explorer Hybrid
The Ford Explorer Hybrid boasts a broad and powerful aesthetic and is a perfectly capable mid-size SUV.
It's got a large cargo hold, seating for up to 7, and a plethora of standard features.
One of the Explorer's best assets is its twin-panel moonroof although this feature will cost you extra.
Essentially it is a large glass panel, however, it has some added features including
Adjustable sunshade
Adaptable controls
"bounce back" function (when an obstacle is in the way it automatically stops the moonroof from closing)
The moonroof upgrade is available on the Limited Hybrid and this also includes a remote control for the windows and moonroof.
The Explorer has been criticized for its expensive pricing that goes up quickly with the more features you wish to add.
3. Kia Sorento Hybrid
The Kia Sorento Hybrid is a slick-looking, three-row SUV that was first introduced in 2021.
It's powered by a turbocharged 1.6-liter engine mated to a hybrid system that produces 227 horsepower.
It comes with a long list of standard and optional features and has plenty of cargo and passenger space.
It can also be equipped with a "Panoramic Sunroof Package" which adds a large glass sunroof, a power sunshade and LED interior lighting.
For those who enjoy the feeling of wind in their hair, this is a welcome addition.
It's also great for driving at night and your passengers can gaze up at the stars.
Related: 20 Hybrid SUVs with 360 Camera (More Visibility)
4. Kia Sportage Hybrid
The Kia Sportage Hybrid is one of the most highly rated Hybrid SUVs on the market.
This is thanks to its top-tier fuel economy, excellent build quality and tech-rich interior.
It can also be fitted with a panoramic sunroof although keep in mind this is only available on certain trims.
The Kia Sportage Hybrid EX will require a premium package that includes a panoramic sunroof with a power sunshade, a hands-free power liftgate and interior LED lighting.
The panoramic sunroof comes fitted as standard on the top-of-the-range SX Prestige trim along with lots of other fancy features such an upgraded 12.3-inch digital instrument cluster and synthetic leather upholstery.
The downside to the Sportage is that its handling isn't quite as compelling as some of its rivals.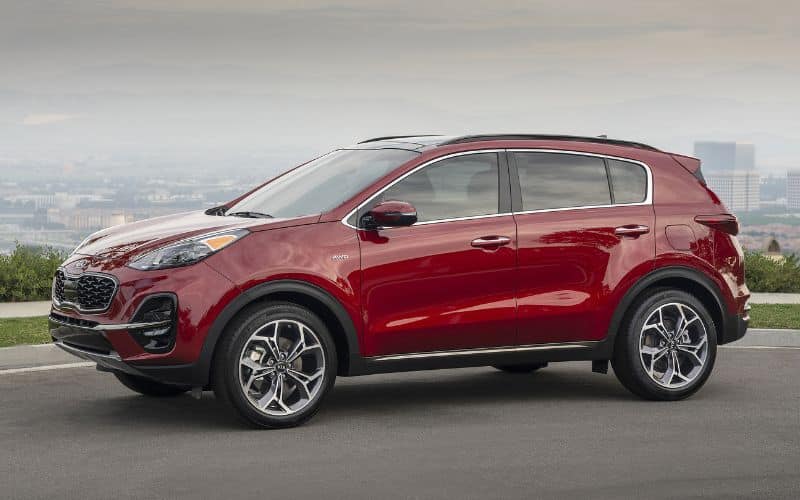 5. Hyundai Santa Fe Hybrid
The Hyundai Santa Fe Hybrid is one of the best value-for-money Hybrids on the market.
It's one of only a few compact Hybrid SUVs on the market and it's ideal for small families.
Despite its small stature it comes packed with standard features and all-wheel-drive is also standard.
The panoramic sunroof is a standard feature on the Hybrid SEL Premium trim.
The main benefit of this is more natural light, which can make the car feel much more spacious inside.
The SEL Premium trim also adds a power-adjusting passenger seat, a 12-speaker Harman Kardon stereo and a surround-view parking camera system.
Auto critics have pointed out that the Santa Fe Hybrid isn't quite as fuel efficient as some of its rivals.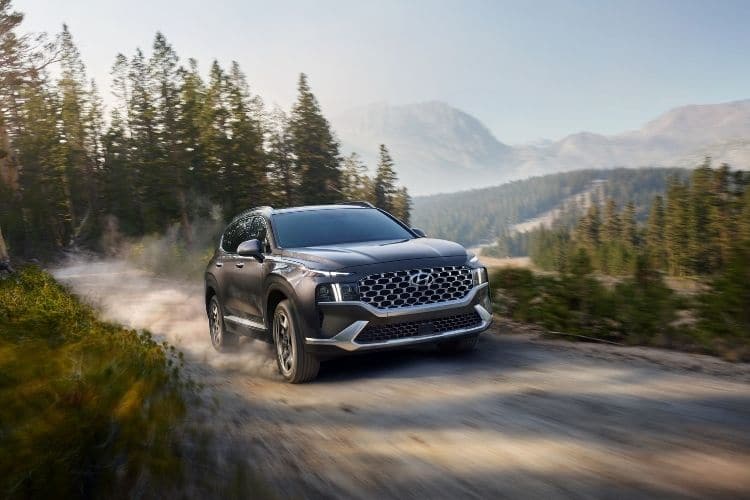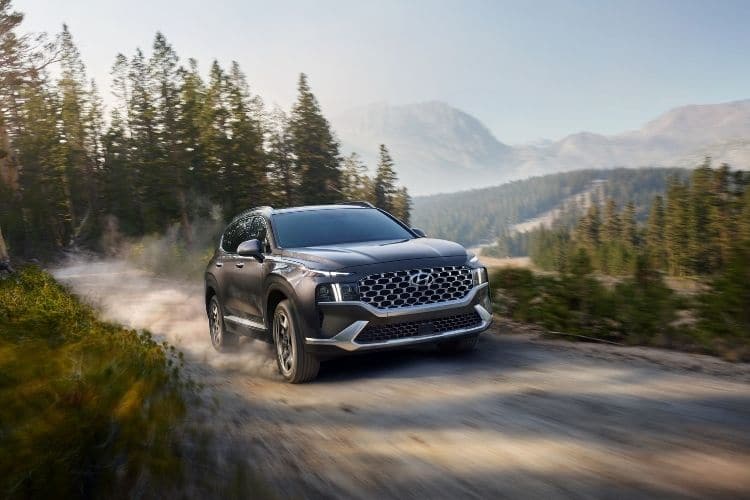 6. Hyundai Tucson Hybrid
The Tucson Hybrid has a cutting-edge style that helps it to stand out from the crowd.
It competes in the fiercely competitive compact SUV segment and ranks highly.
It offers crisp steering and agile handling and has a zippy 0 to 60 mph in around 7.7 seconds.
If you want to have a Tucson with a panoramic sunroof, then you'll need to opt for the Tucson Hybrid SEL Convenience trim.
This skylight is well worth the extra money, it lets in a huge amount of light and air and makes the interior feel much more spacious.
It's also great in the rain!
The SEL Convenience trim adds 19-inch alloy wheels and a 10.25-inch digital instrument cluster.
The Tucson Hybrid is a stellar choice however it isn't quite as fuel efficient as some of its rivals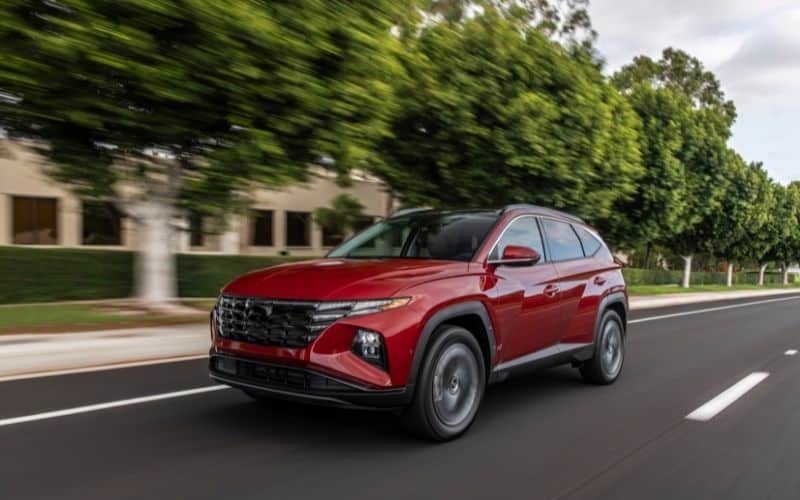 8. Lexus NX350h
The Lexus NX350h is a luxury SUV that is in a class of its own, powered by a small lithium-ion battery pack.
It impresses with a high-quality cabin and the most up-to-date tech features.
It replaces the NX 300h and has been leveled up in the power and passenger space departments.
An optional extra is a panoramic moonroof, which at the time of writing will set you back an extra $500.
This available add-on will allow the passengers to feel the sun on their face, wind in their hair and stare up at a moonlit sky.
As you would expect from a Lexus, the NX is fitted with high-quality materials throughout and rides on 18-inch wheels giving it extra appeal.
9. Lexus RX450h and 450hL
The Lexus RX hybrid has been going strong since its debut in 2006.
The 450h and 450hl are essentially the same although they are set apart by their interior volume sizes.
As you might expect from a Lexus, the cabin is beautifully crafted and ultra-comfortable.
The RX has very bold styling which may put off some potential buyers although they might reconsider when they find out it can be equipped with a panoramic sunroof…
The retractable panorama roof which is seamless on the outside and larger than a typical moonroof on the inside is a fantastic add-on feature.
This elevates the cabin experience quite considerably and floods the cabin with natural light.
10. Mitsubishi Outlander PHEV
The Mitsubishi Outlander PHEV (plug-in hybrid electric vehicle) comes with decent off-roading ability and DC fast charging capabilities.
It also has lots of modern technology and a plush interior.
The Outlander has been around for a long time and the PHEV model was introduced in 2013 with the launch of the third generation lineup.
As Mitsubishi says "let the sky in", you can do exactly that with this model with an available panoramic sunroof that spans an impressive length and also comes with narrow drip rails.
The panoramic sunroof adds greater overall visibility for the occupants whilst filling the cabin with lots of natural light.
Auto critics have pointed out that the Outlander suffers from rattles and creaks which may indicate poor build quality.
Related: 17 Hybrid SUVs with Head-Up Display (With Pictures)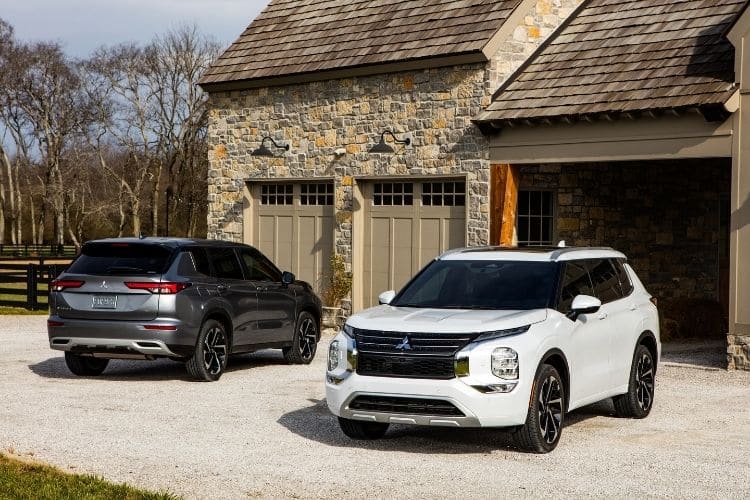 11. Toyota Highlander Hybrid
The Highlander Hybrid offers impressive fuel economy, competent handling and a smooth ride.
It competes in the mid-size SUV segment and is a perennial best-seller, thanks to Toyota's reputation for producing reliable vehicles.
A panoramic moonroof is an available option on the Highlander Hybrid, with front power tilt/slide.
You can open it fully to catch a breeze and a lung full of fresh air and enjoy the view or simply find cover with the power-retractable sunshade.
The downside with this SUV is that it's not exactly cheap and it's slower than many of the other big SUVs.
12. Toyota RAV4 Hybrid
The RAV4 is one of the best-selling SUVs on the market and the Hybrid model is just as practical although it comes with the advantage of better fuel economy.
The RAV4 hybrid is well known for its smooth ride quality and has a reputation for excellent reliability.
If you're interested in purchasing a RAV4 Hybrid with a panoramic sunroof, it is available on the Hybrid Limited model.
However, you'll need to still pay extra for this feature by purchasing the highest level of the technology package.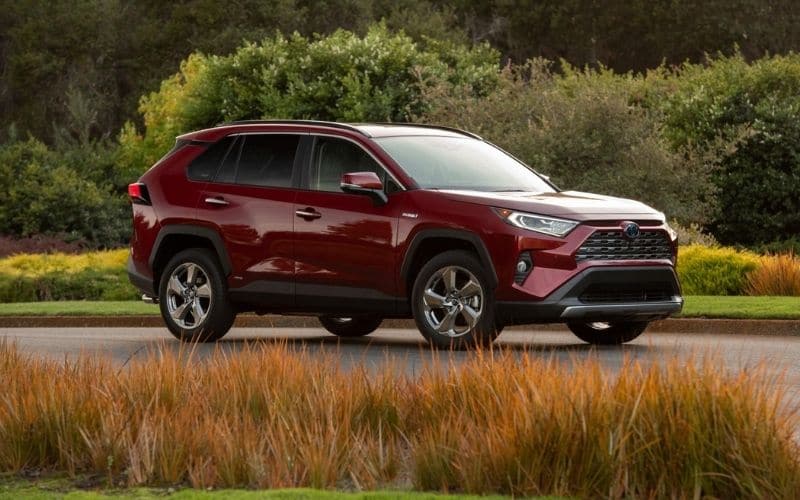 13. Toyota Venza
The Venza is built on the same platform as the RAV4 although boasts a sleeker, more streamlined design and is a few inches longer.
The Venza's cabin does not disappoint either and comes with lots of tech goodies.
Another great aspect of this vehicle is its optional panoramic sunroof.
It is made from an electrochromic glass that can shift from transparent to opaque just by pressing a button.
The downsides to this model are its cramped cabin and small amounts of cargo space.
Related: 10 Hybrid SUVs with Captain Seats (With Pictures)