The Tesla Model 3 is a small all-electric sedan that made its debut in 2017.
It offers a mix of performance, driving range, and an impressive array of tech features at an affordable price.
In this article, we'll look at its best and worst years.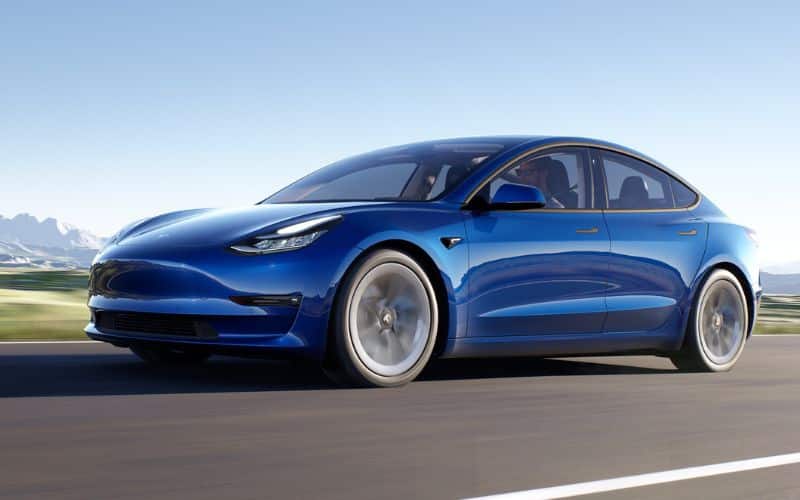 Here's The Short Answer To What The Best And Worst Years For The Tesla Model 3 Are:
The best Tesla Model 3 model years are 2020 and 2019. The worst model years of the Model 3 are 2022, 2021, 2018, and 2017. This is based on auto industry reviews, NHTSA statistics, reported problems, and consumer feedback.
What Are The Best Years For The Tesla Model 3?
The Model 3 singlehandedly changed the electric-car landscape, listed below are its best years.
2020 Tesla Model 3
The 2020 Model 3 makes our best list as it is statistically the least problematic model year to date.
To put this into perspective, the 2020 model 3 amassed 293 complaints compared to the 2022 Model 3 which has amassed 713 complaints on CarProblemZoo.com.
Aside from the consistent software updates, the 2020 Model 3 did not receive any significant upgrades or revisions.
It was essentially a carryover of its predecessor, the 2019 Model 3. 
Despite the lack of upgrades for 2020, its still technologically superior to its competitors and boasts class-leading range, handling and performance.
Edmunds: 4.0 / 5.0
Kelley Blue Book: 4.7 / 5.0
Car and Driver: 7.5 / 10
2020 Model 3, Edmunds review:
"We have had this car for 3 months and 4000 miles. It has been trouble free, fast and fun. The simplistic interior is fantastic. We have also taken two long trips in the car, not an issue at all. Tech is outstanding. Cons are Tesla has not been building vehicles for 100 years and it shows. It has more road noise than it should, fit and finish lacks versus other manufacturers…"
2019 Tesla Model 3
The 2019 Model 3 is another safe bet for those shopping for Tesla prestige at a lower price.
This model year received more complaints than the 2020 model however numbers were still low when compared to other years.
For 2019 Tesla included semi-autonomous Autopilot equipment as standard.
Tesla also expanded the Model 3 lineup to include a mid-range rear-wheel-drive version (260 miles) with a reduced $47,000 base price.
The long-range Model 3 (310 miles) with the Performance trim were fitted with dual-motor, all-wheel-drive traction.
These models boast an impressive 0-60 time of 3.3 seconds.
Edmunds: 4.6 / 5.0
Kelley Blue Book: 4.7 / 5.0
Car and Driver: 8.0 / 10
2019 Model 3, Edmunds review:
" … Still absolutely loving this car, in fact it's the best car I have ever owned. I have 40k miles after 8 months so anyone who says "the range won't work for me" just hasn't thought it through. The EV paradigm is completely different from the gas paradigm. With a gas car, you drive until near empty, stop to fill up, rinse and repeat. With an EV, you take 30 seconds to plug in at night and wake up to a full charge the next day. For most people that's it, way more convenient than a gas car…"
Consumer Scores For Best Tesla Model 3 Years
Below is a table that presents all the consumer ratings of the best Model 3 model years from reputable vehicle websites:
| | | | |
| --- | --- | --- | --- |
| Model Year | Edmunds Consumer Rating | Kelley Blue BookConsumer Rating | Car and Driver Rating |
| 2020 Tesla Model 3 | 4.0 / 5.0 | 4.7 / 5.0 | 7.5 / 10 |
| 2019 Tesla Model 3 | 4.6 / 5.0 | 4.7 / 5.0 | 8.0 / 10 |
Related: 6 Most Common Problems of the Tesla Model 3 (Explained)
What Are The Worst Years For The Tesla Model 3?
The Model 3 is an electric car for the masses, however some model years have received higher numbers of complaints compared to others.
2022 and 2021 Tesla Model 3
The biggest and most widespread problem with the 2022 and 2021 Tesla model 3 was phantom braking. Owners reported that the car would brake whilst driving for no apparent reason.
This is how the owners describe the issue:
"Since ownership phantom braking has occurred while the adaptive cruise control, autosteer and/or autopilot have been engaged. It is completely random and occurs at both high speeds and during local street speeds."
"Even with all automated safety options turned off, autopilot (cruise control) continues to implement sudden periodic "hard braking. " this is occurring (a) when a vehicle crosses in front of my path * ahead of me, is not remotely close to causing an accident, and the way will be clear with plenty of room to spare by the time my car reaches that spot, and (b) sometimes for no reason I can detect: there's nothing in front of my car at all but open road."
For most owners, this problem occurs mostly when using autopilot or adaptive speed control.
The 2022 Model 3 had a total of 713 problems at CarProblemZoo.com and 9 recalls.
The 2021 Model 3 had a total 638 problems at CarProblemZoo.com and 13 recalls.
Common problems:
2017 and 2018 Tesla Model 3
The 2017 and 2018 Telsa Model 3's were the earliest renditions and as was to be expected, they had a few teething issues.
The most common complaint from owners was phantom braking – the car would suddenly decelerate with no obvious cause.
There were also widespread complaints about the heating system not functioning.
Here's one owners take:
"Hvac heating system not functional (ptc heater) has failed. It seems through a series of internet searches and forums that the ptc heater is failing prematurely on earlier builds of the Model 3. Tesla additionally has limited supply/backordered of ptc heaters therefore would be assumed that the issue is larger than Tesla wants to disclose."
Suspension problems were also quite common. Owners reported hearing abnormal grinding sounds followed by parts detaching from the vehicle.
Other issues reported by owners include steering system failure, undercarriage panel aero shield falling off in heavy rain and the car accelerating for no reason.
The 2018 Model 3 had a total 699 problems at CarProblemZoo.com and 11 recalls.
The 2017 Model 3 had a total of 56 problems at CarProblemZoo.com and 9 recalls.
Note: although the 2017 Model 3 has only a few reported problems, this is due to the fact it sold considerably less models.
Common problems:
Phantom braking
Heating not working
Suspension issues
Related: How Long Do Tesla Model 3 Last? (Complete Guide)
What Years Have The Most Complaints?
Listed below are the number of reported complaints and problems for each model year of the Model 3.
Model Year
Recalls
(Cars.com)
Problems
(CarProblemZoo.com)
2022 Tesla Model 3
9
713
2021 Tesla Model 3
13
638
2020 Tesla Model 3
14
293
2019 Tesla Model 3
14
460
2018 Tesla Model 3
11
699
2017 Tesla Model 3
9
19
What Problems Do Tesla Model 3 Have?
Phantom braking
Heating failure
Suspension issues
Build quality issues
What Are The Best Alternatives To The Tesla Model 3?
The Model 3 is one of the most technologically advanced electric vehicles out there at a reasonable price.
Here's how it compares to other vehicles.
| | | | |
| --- | --- | --- | --- |
| Make & Model | Score | MSRP | Fuel Economy (MPGe) |
| Mercedes-Benz EQS Sedan | 9.2 | $104,400 – $147,500 | City: 76 – 97 / Highway: 78 – 99 |
| Lucid Air | 9.1 | $87,400 – $169,000 | City: 110 – 121 /Highway: 111 – 122 |
| BMW i7 | 8.9 | $119,300 | City: 81 /Highway: 85 |
| Tesla Model 3 | 8.7 | $46,990 – $62,990 | City: 118 – 138 /Highway: 107 – 126 |
| Tesla Model S | 8.7 | $104,990 – $135,990 | City: 119 – 124 /Highway: 112 – 115 |
| BMW i4 | 8.6 | $55,400 -$65,900 | City: 94 – 109 /Highway: 98 – 108 |
| Audi e-tron GT | 8.5 | $102,400 – $142,400 | City: 79 – 81 /Highway: 82 – 83 |
| Polestar 2 | 8.3 | $48,400 – $61,600 | City: 105 – 113 /Highway: 96 – 100 |
| Porsche Taycan | 8.3 | $82,700 – $187,600 | City: 69 – 83 /Highway: 71 – 84 |
MPGe stands for miles per gallon of gasoline-equivalent
Source: cars.usnews.com, edmunds.com
Related: Where are Tesla Model 3 Made? (Solved & Explained)
References
https://www.caranddriver.com/tesla/model-3
https://cars.usnews.com/cars-trucks/tesla/model-3
https://www.carcomplaints.com/Tesla/
https://www.carproblemzoo.com/tsb/tesla/model3/
https://www.edmunds.com/tesla/model-3/
https://www.kbb.com/tesla/model-3/
https://www.jdpower.com/cars/2022/tesla/model-3