The Tesla Model 3 is one of the most popular EVs today and is the first EV to have sold over 1 million units.
Although it was first released in 2017, it's had many updates and still leads the market when it comes to range, performance and technology.
In this article we'll highlight the most common problems and issues of the Tesla Model 3.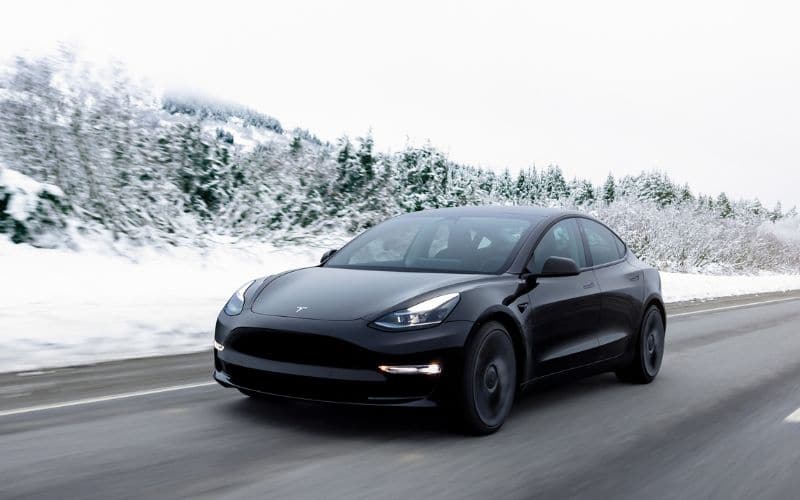 1. Phantom Braking
According to Car Problem Zoo, a site that keeps track of owner complaints, the most reported problem for the Model 3 has to do with phantom braking.
This problem occurs more often on newer Model 3s that only have camera-based Autopilot systems instead of the older system that combines both cameras and radar.
Whenever Autopilot (AP), Traffic-Aware Cruise Control (TACC), or Full-Self Driving (FSD) modes are enabled, the car will sometimes slam on the brakes for no apparent reason.
The sudden braking is triggered by the car's Forward Collision Warning (FCW) and Automatic Emergency Braking (AEB) systems.
It's not exclusive to the Model 3 either and Tesla has already issued recalls for the Model 3, Model Y, Model S and Model X to try and fix the issue.
Here is what a couple of owners had to say:
"I have had this car for exactly one month, and on three separate occasions, while using cruise control, the car suddenly braked although there was no obstacle visible in front of the car. On one instance I was driving on a four-lane highway, and there was another vehicle rather close behind me, who was quite surprised by the sudden braking."
"My car is equipped with forward-facing radar, but ever since Tesla turned it off in favor of "Tesla Vision" my Autopilot/TACC experience has been greatly worsened. The car suddenly (and very unsettlingly) slams on the brakes on the highway or city traffic (I have FSD beta) for anything from shadows, to hills/inclines, to curves, or minor harmless debris (shopping bags) in the road."
Solution
Even after some recent recalls and software updates, Tesla has not yet fully fixed the phantom braking issue on their vehicles.
Due to how unpredictable the Autopilot and TACC systems currently are, many owners feel they are left with no usable cruise control.
Tesla recommends that drivers should simply step on the accelerator to override the automatic braking, but it's not as easy as it sounds, especially when you're caught off guard by the sudden decrease in speed.
2. Tail Light Condensation
Condensation and moisture inside the Model 3's tail lights, and in some cases the headlights and fog lights, are a widespread issue.
Most of the time, it just looks like a fine mist covering the glass which will eventually evaporate.
But there are lots of instances when the condensation build-up is so severe that it looks more like water droplets.
In some cases the moisture begins to pool inside the light assembly.
This condensation issue affects all model years of the Model 3.
Solution
If the car is still under warranty, Tesla will replace the tail light free of charge if the condensation is enough to affect visibility.
Mobile service should be able to handle a tail light replacement so you don't need to take it to a service center.
There's a good chance that you'll eventually have to replace it again until Tesla redesigns the tail lights to fix the problem permanently.
3. Suspension Control Arm Issues
Early examples of the Model 3 from 2017 to 2020 had widespread issues with the front control arm's ball joints making loud squeaks and creaks while driving at low speeds.
It can be easily heard both inside and outside the vehicle which can get rather annoying, but it shouldn't affect the drivability of the vehicle.
Here's how one owner described the problem:
"While in motion, the vehicle creaks and squeaks from the suspension area. Control arms go bad prematurely and could cause a crash and or damage to the vehicle."
Tesla also issued a recall for Model 3's built between 2019 and 2020 for incorrectly torqued suspension bolts.
Solution
Tesla has updated the design of the control arms in newer Model 3s to prevent premature ball joint failures.
If you take it to a service center, they might reseal the ball joints or replace both suspension control arms entirely.
4. Charge Port Issues
Common charge port issues people have encountered with their Model 3 include:
Charging pins breaking off
Charge port door won't open or close
Charge port door keeps opening
Random charging errors
Many of these issues prevent you from charging the car which can be a huge problem if you don't have enough range to drive home or take it to a service center.
Solution
In early 2019, Tesla issued a Technical Service Bulletin (TSB) to replace the charging pins with updated parts so they don't break off as easily.
If the charge port door or the port itself is defective it can be easily replaced by mobile service.
The charge port should only cost around $300 if you have to pay for it out of warranty.
5. Panel Gap and Paint Issues
The Model 3's build quality issues are quite well known particularly in the early production models.
Newer model years of the Model 3 tend to have less build quality issues, but Tesla hasn't completely worked out all the kinks yet.
Even new cars that have just rolled off the line are not free from minor defects such as:
Poor body panel fitment causing inconsistent panel gaps
Low-quality paint jobs
Leaky seals and weather stripping
Random creaks and rattles
Solution
The best way to deal with these build quality issues is during the delivery process which is when you should inspect the vehicle inside and out before to make sure it meets your expectations.
You can always take it back to the service center if you find new issues along the way, but that would mean you won't be able to use the car for some time, especially if it needs a respray.
Minor issues can usually be handled by a mobile tech as long as they have replacement parts on hand.
All this should be done while the vehicle is still under warranty so it shouldn't cost you anything aside from your time.
6. Glass Cracking Issues
Early model years of the Model 3 had several owners complaining about the panoramic glass roof suddenly developing cracks on its own.
Of course, these cracks could be caused by some sort of impact, but Tesla has also replaced many glass roofs because it was determined that the cracks were caused by stress fractures or manufacturing defects.
Similarly, the Model 3's windshield and rear glass can also develop pressure cracks. Several owners have also noted that the Model 3's windshield is more prone to developing cracks after getting hit by debris compared to other vehicles.
There have also been reports of Model 3 windows spontaneously shattering on their own.
Here's what one Model 3 owner had to say:
"I had my right rear window spontaneously shatter last night while driving my brand new Model 3. Scared the daylights out of me! I don't think it could've been a rock or a BB gun pellet, because the glass shattered OUTWARDS. 95% of the glass ended up on the street. I was only doing 10 mph."
Solution
The best thing to do whenever you see a crack developing is to take it to a service center so they can check if it was caused by a manufacturing defect which should be covered by the warranty.
Sometimes, Tesla will deny a warranty claim if the glass has been tinted.
If the glass was damaged by external impacts, you'll have to pay out of pocket.
The windshield, glass roof and rear glass should only cost roughly $1,000 which isn't really that expensive. The windows should be even cheaper.
You can also use a windshield repair kit or have a professional do the repair which should prevent the chip or crack from getting larger.
In December 2020, Tesla also updated the Model 3's front windows to double pane glass which are more durable and shouldn't shatter on their own. However, the rear windows weren't upgraded.
Related: 6 Best & Worst Tesla Model 3 Years (With Facts & Stats)
Tesla Model 3 Number of Problems Per Model Year
Tesla Model 3
Model Year
Problems
2022
436
2021
516
2020
220
2019
313
2018
544
2017
12
Source: Car Problem Zoo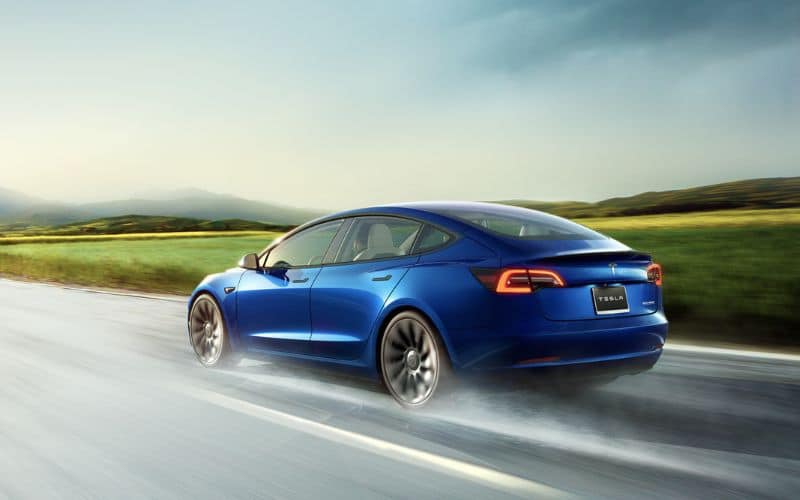 Tesla Model 3 Pros and Cons
If you're considering a Tesla Model 3 as your next car you might be wondering what its strengths and weaknesses are…
Pros
Class-leading range
Quick acceleration
Nimble handling
Lots of fancy EV tech to play with
Ability to use Tesla's Supercharger network
Cons
Build quality can be improved
No traditional knobs or dials
Range takes a hit with highway driving
Related: How Long Do Tesla Model 3 Last? (Complete Guide)
Tesla Model 3 Reliability Compared to Similar Cars
Consumer Reports rankings detailed below is based on the model's newest three years, the Tesla Model 3 sits near the top, with a relatively good score of 59/100.
| | |
| --- | --- |
| Make & Model | Consumer ReportsReliability Score |
| Infiniti Q50 | 90 |
| Acura TLX | 87 |
| Audi A4 | 77 |
| Tesla Model 3 | 59 |
| BMW 3 Series | 58 |
| Lexus IS | 58 |
| Genesis G70 | 55 |
| Vikjswagen Arteon | 49 |
| Kia Stinger | 46 |
| Volvo S60 | 29 |
| Polestar 2 | 28 |
| Cadillac CT5 | 27 |
| Alfa Romeo Giulia | 18 |
Source: Consumer Reports
Tesla Model 3 Used Value
We've taken a look on Car Gurus to gauge the resale value of a Tesla Model 3, below are typical asking prices for each model year.
According to Car Edge, a Tesla Model 3 will depreciate 21% after 5 years and have a 5 year resale value of $47,040.
| | | |
| --- | --- | --- |
| Model Year | Mileage (miles) | Resale Price |
| 2022 | 6,811 | $67,650 |
| 2021 | 7,000 | $52,999 |
| 2020 | 48,413 | $48,888 |
| 2019 | 13,003 | $53,795 |
| 2018 | 21,042 | $51,900 |
| 2017 | 30,828 | $45,950 |
Source: Car Gurus
Related: 9 Common Problems With the Tesla Model 3 (Solution Guide)
What Do Owners Like and Dislike About the Tesla Model 3?
Based on owner feedback from the Kelley Blue Book site here are what real-life owners love and hate about the Tesla Model 3.
Likes
The future
Fun to drive
Quick
Comfortable
Great performance
Sporty
Beautiful design
Easy technology
Dislikes
Paint quality
Service could be improved
Rough ride
Expensive
Owners Reviews
"This car is hands down the best vehicle I've ever owned and I can't find a flaw in it. It truly is very impressive."
Source: Kelley Blue Book
"Superchargers are plentiful. Destination chargers are free. I've taken trips of 600 miles without difficulty. Great safety features."
Source: Kelley Blue Book
"I was a little skeptical of the Tesla and the entire electric thing and wondering what all the hype was all about! I can only say: "Tesla is NOT overrated!" Phenomenal driving experience and unbelievable technology! I'm a believer!"
Source: Edmunds
How Reliable Are Tesla Cars?
According to Consumer Reports, Tesla cars aren't especially reliable and they sit right near the bottom of the reliability rankings with a score of 25.
| | | |
| --- | --- | --- |
| Ranking | Brand | Score |
| 1 | Lexus | 76 |
| 2 | Mazda | 75 |
| 3 | Toyota | 71 |
| 4 | Infiniti | 69 |
| 5 | Buick | 66 |
| 6 | Honda | 66 |
| 7 | Subaru | 66 |
| 8 | Acura | 64 |
| 9 | Nissan | 63 |
| 10 | Mini | 60 |
| 11 | Hyundai | 56 |
| 12 | Chrysler | 54 |
| 13 | Porsche | 52 |
| 14 | Chevy | 48 |
| 15 | Audi | 47 |
| 16 | Cadillac | 47 |
| 17 | BMW | 45 |
| 18 | Ford | 44 |
| 19 | Kia | 43 |
| 20 | Volvo | 42 |
| 21 | Ram | 40 |
| 22 | GMC | 37 |
| 23 | Mercedes-Benz | 34 |
| 24 | Volkswagen | 31 |
| 25 | Genesis | 30 |
| 26 | Jeep | 26 |
| 27 | Tesla | 25 |
| 28 | Lincoln | 18 |
Source: Consumer Reports
Sources
https://www.consumerreports.org/cars/tesla/model-3/
https://www.carcomplaints.com/Tesla/
https://www.carproblemzoo.com/tesla/model3/2022/index.php
https://www.kbb.com/tesla/model-3/
https://www.edmunds.com/tesla/model-3/
https://caredge.com/tesla/model-3/depreciation