The Tesla Model S shocked the world with its supercar performance and ground-breaking EV tech when it was released in 2012.
After a decade, it remains as Tesla's flagship sedan and continues to be one of the most coveted luxury EVs in the market.
In this article we'll take a detailed look at the most common problems and issues of the Tesla Model S.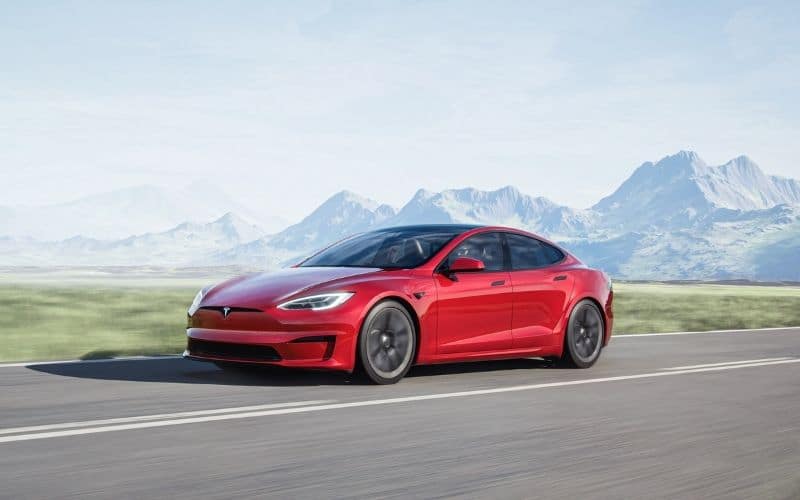 1. MCU (Media Control Unit) Failure
The most common issue in the older Model S is the eventual failure of its Media Control Unit which is the computer that runs the touchscreen and the instrument cluster.
This affects all Model S made from 2012 to March 2018 which used the first version of the MCU, now commonly known as MCU1.
Never vehicles made from April 2018 onwards use an upgraded MCU2, and starting in the latter half of 2021, an even faster MCU3.
The older and slower MCU1 was used in both the Model S and Model X.
MCU failures were caused by the small 8GB eMMC memory chip which was prone to glitches and errors due to constant use.
Symptoms of a failing MCU include:
Dash and touchscreen won't turn on
Frequent reboots
Slow and unresponsive user interface
Bluetooth connection issues
Failed software updates
Since the MCU controls pretty much all of the vehicle's features and settings, and also runs the screen on the dash, an MCU failure significantly affects the usability and drivability of the car.
Here's how one 2013 Model S owner described their experience:
"There is a current recall on my Tesla. It is my 3rd time returning the car after Tesla performed a recall with eMMC. My screen continues to go black and signal won't work. I have to pull over and reset my car. Only way to resolve the issue is an MCU2 upgrade that I don't want to pay. It happens every other day."
Another owner with a newer 2017 Model S had this to say:
"The Tesla Model S main screen blacked out, causing me to not have access to any of the car's control system other than to drive it (no backup camera, climate control, music, door locking, suspension adjusting, turn signal chiming, and other essential safety features)."
Solution
Since the MCU's flash memory is soldered onto the board, the only remedy is to replace or upgrade the entire MCU.
Replacing the non-working board with another MCU1 will be a little cheaper, but it will eventually fail again because it's still using the same 8GB eMMC for storage.
Upgrading to the newer MCU2 Infotainment computer is recommended and can be done at a service center for roughly $2,000.
The newer MCU2 uses a larger 64GB memory chip, a faster CPU, and is compatible with newer Tesla software.
2. Suspension Arm Failure
According to Car Problem Zoo, a website that collects customer complaints, suspension failure is one of the most commonly reported issues for the Model S.
Lots of Model S owners have had issues with their car's suspension control arm, also known as a fore link, cracking and completely breaking off from the ball joint that it's attached to.
Based on the numerous complaints we've seen on the NHTSA website, this issue usually affects the 2012 to 2017 model years.
Here is what some owners had to say about their experience:
"The right front Lower Control Arm broke off. When I applied the brake (abruptly) at the light (driving speed ~35mph and the street was wet), the front right wheel was bouncing and making a weird noise. I managed to drive home and found out that the control arm has broken off. "
"While backing out of the driveway I heard a loud crack and grinding noise when turning the wheel to pull out into the street. Upon stopping and checking where the noise was coming I found that the left lower fore link completely sheared/ cracked off and the wheel was up against the back of the wheel well."
The air suspension of the Model S is another common failure point that can be more expensive to repair.
Issues with the air suspension can include:
Uneven ride height
Sloppy handling
Getting stuck in the lowest position
Tesla's Smart Air Suspension was available from 2012 up until 2019 which was when the Model S Raven switched over to a newer adaptive suspension system.
Solution
When the suspension control arm breaks there's usually no other option but to have it towed and fixed at a service center.
According to Internet forums, Tesla redesigned the control arms to make them more durable and handle the weight of the Model S much better.
The good news is that replacing the control arms usually only costs a few hundred dollars.
Repairs for the air suspension can cost upwards of $2,000 depending on the severity of the issue. Aftermarket replacements are also available if you want to save a bit of money on parts.
3. Drive Unit Issues
Drive unit issues are more common with older versions of the Model S made from 2012 to 2014.
The drive unit is the entire assembly that contains the electric motor, inverter, reduction gears and drivetrain cooling system.
The most common complaint owners have reported is a grinding or milling sound during acceleration which is caused by a bad bearing. In most cases, the car can still be driven normally even with the constant noise for several thousand miles.
Here's how one Model S owner described the issue:
"In my Dec 2013 Model S, Tesla replaced the motor under warranty in May 2015 at 34,400 km (installed revision M) and again in May 2016 at 51,900 (installed revision Q). Both times, the only symptom was a low grinding noise at low speeds. It was always drivable; I just asked them about the noise and they swapped the motor. No issues since then and the car is almost at 200,000 km."
There are instances where the bearing noise becomes worse and leads to a complete failure of the entire drive unit.
Another common cause of drive unit failures is a defective or worn-out coolant seal that makes the coolant leak out and damages the motor.
It can also allow water to get in and damage the electrical components.
These defects only occur in Model S variants that have the 'large' rear-drive unit which can be found in:
Rear-Wheel Drive only Model S
Performance Dual Motor Model S
Non-performance dual-motor variants of the Model S use the more reliable 'small' drive units for both the front and rear.
Solution
If your Model S drive unit is making noise or exhibiting any abnormal behavior, it's best to take it to the service center for a diagnosis.
Tesla has made many revisions to the Model S drive unit to address the issues found in older units.
A Model S drive unit costs roughly $10,000, so it's best to get it done before the warranty runs out.
Although Tesla considers the drive unit to be a non-serviceable item, there are specialty EV shops that repair drive units. These can be a good option if you're trying to do it on a budget and you have one in your area.
4. Yellow Border and Bubble on Touchscreen
Another fairly common complaint with the Model S is defects that show up on the touchscreen.
The most common issue with the touchscreen is the visible yellowing of the border over time.
This is caused by the discoloration of the glue used to hold the display.
Another common problem is the formation of air bubbles underneath the display.
This can occur on the main touchscreen, as well as the instrument cluster display.
In some cases, the bubbles make it impossible to see the speedometer reading.
Eventually, a gel or liquid will start to leak out of the display once the bubbles appear.
Some owners have also reported getting bubbles in the screen after sending their car in for the MCU recall.
Here is what one owner had to say:
"Car is 5 years old, 140k miles, *never* had any bubble issues until they took apart the dash to do the eMMC repair. I did the eMMC recall and LTE upgrade about 2 weeks ago, and then in the middle of a long road trip I started getting 'center screen unavailable' errors and it started leaking. Prior to the service, the center screen was problem-free other than some slowness and an occasional reboot. I was quoted $900 for just a new center screen."
Solution
Tesla rolled out a treatment for the yellow border issue in 2019 which involved exposing the screen to a UV light for a couple of hours.
However, some owners noted that the yellow border was still slightly visible even after the UV treatment and it's possible that the discoloration will return after a few years.
There's not much you can do about the bubbles on the screen but replace the defective display.
In both cases, it's better to just spring for the MCU2 upgrade so you can get the updated touchscreen and dash display, which will completely eliminate both issues. On top of that, you'll also get a faster and more reliable infotainment system.
Related: 11 Best & Worst Tesla Model S Years (With Facts & Stats)
5. Door Handle Issues
The self-presenting door handles of the Model S are widely known to be very problematic, especially in the earlier model years.
Problems are more common with 2012 to 2017 cars which used older generation door handles.
There are several ways the Model S door handles fail:
Won't present or extend
Handle doesn't go back in
Can't open door when pulled
Door opens after self presenting or unlocking
Solution
Door handles can be easily replaced by a mobile technician but they can cost a couple hundred dollars each if the car is out of warranty.
You can also repair the Model S door handles if you're comfortable with taking things apart. Replacement parts can be easily found online and only cost a few dollars.
6. Sunroof Issues
The Model S is the only Tesla to have a sliding panoramic glass sunroof option but it hasn't been available since 2018.
The most likely reason for its discontinuation is probably all the issues customers have had with it which include:
Water leaks
Not opening or closing / getting stuck
Motor or gear failures
Wind noise and rattles while driving with a closed rood
Of course, sunroof issues can happen to any vehicle. But based on the number of owner complaints, it seems to happen more frequently in the Model S.
Solution
Sometimes, defects in the sunroof can be fixed by cleaning the rails or putting in new weather stripping and seals.
If you have an older sunroof car that needs a critical part, your only option might be to pay for it to be upgraded to the second generation sunroof.
Tesla stopped making replacement parts for the first generation sunroof used in the 2012 to early 2015 cars.
Some independent repair shops might also be able to source older parts from dismantlers if you don't want to replace the entire sunroof.
Related: Tesla Model S: 11 Common Problems (Solution Guide)
Problems Reported Per Model Year For the Tesla Model S
Tesla Model S
Model Year
Problems
2022
19
2021
84
2020
53
2019
33
2018
137
2017
437
2016
571
2015
740
2014
357
2013
448
2012
69
Source: Car Problem Zoo
Tesla Model S Pros and Cons
If you're considering a Tesla Model S as your next car you might be wondering what its strengths and weaknesses are…
Pros
Extremely fast acceleration
Class-leading range
Cutting-edge software features
Good ride comfort and handling
Lots of cargo space
Ability to use Tesla Supercharger network
Cons
Not as luxurious as similarly priced sedans
Build quality issues
Too reliant on touchscreen
Tesla Model S Reliability Compared to Similar Cars
Consumer Reports rankings detailed below is based on the model's newest three years, the Tesla Model S sits at the bottom, with a low score of 20/100.
| | |
| --- | --- |
| Make & Model | Consumer ReportsReliability Score |
| Audi A8 | 47 |
| BMW 7 Series | 45 |
| Lexus LS | 45 |
| Genesis G90 | 30 |
| Tesla Model S | 20 |
Source: Consumer Reports
Tesla Model S Used Value
We've taken a look on Car Gurus to gauge the resale value of a Tesla Model S, below are typical asking prices for each model year.
According to Car Edge, a Tesla Model S will depreciate 35% after 5 years and have a 5 year resale value of $64,451.
Note: Used model prices will vary depending on trim level.
| | | |
| --- | --- | --- |
| Model Year | Mileage (miles) | Resale Price |
| 2022 | 4,310 | $132,190 |
| 2021 | 23,239 | $89,555 |
| 2020 | 44,801 | $75,995 |
| 2019 | 29,894 | $65,900 |
| 2018 | 16,607 | $67,999 |
| 2017 | 43,514 | $54,589 |
| 2016 | 29,610 | $64,637 |
| 2015 | 66,168 | $54,950 |
| 2014 | 46,612 | $45,998 |
| 2013 | 10,500 | $38,000 |
| 2012 | 83,871 | $36,995 |
Source: Car Gurus
Related: How Long Do Tesla Model S Last? (Complete Guide)
What Do Owners Like and Dislike About the Tesla Model S?
Based on owner feedback from the Kelley Blue Book site here are what real-life owners love and hate about the Tesla Model S.
Likes
Great power
Fun to drive
Environmentally friendly
Cheaper than gas
Smooth
Great technology
Dislikes
Battery failure
Low mileage
Bouncy rear-wheel-drive
Slow charging
Owners Reviews
"I love this car, the performance model is so fast and easy to drive! I have driven many EVs and this is by far the best."
Source: Kelley Blue Book
"I bought this car with the hope of avoiding unplanned repair expenses. That has come to pass. After six years and 85,000 miles I've not even had to change the brake pads! Best car I've ever owned…"
Source: Kelley Blue Book
"The car itself is amazing….BUT there are A LOT of little things that need work. The way Tesla delivers 145k cars/SUVs is very very poor at best. Service is worse in all auto industry, my plaid broke down on the 3rd day… yes the 3rd day…"
Source: Edmunds
How Reliable Are Tesla Cars?
According to Consumer Reports, Tesla is one of the least reliable car brands.
| | | |
| --- | --- | --- |
| Ranking | Brand | Score |
| 1 | Lexus | 76 |
| 2 | Mazda | 75 |
| 3 | Toyota | 71 |
| 4 | Infiniti | 69 |
| 5 | Buick | 66 |
| 6 | Honda | 66 |
| 7 | Subaru | 66 |
| 8 | Acura | 64 |
| 9 | Nissan | 63 |
| 10 | Mini | 60 |
| 11 | Hyundai | 56 |
| 12 | Chrysler | 54 |
| 13 | Porsche | 52 |
| 14 | Chevy | 48 |
| 15 | Audi | 47 |
| 16 | Cadillac | 47 |
| 17 | BMW | 45 |
| 18 | Ford | 44 |
| 19 | Kia | 43 |
| 20 | Volvo | 42 |
| 21 | Ram | 40 |
| 22 | GMC | 37 |
| 23 | Mercedes-Benz | 34 |
| 24 | Volkswagen | 31 |
| 25 | Genesis | 30 |
| 26 | Jeep | 26 |
| 27 | Tesla | 25 |
| 28 | Lincoln | 18 |
Source: Consumer Reports
Sources
https://www.consumerreports.org/cars/tesla/model-s/
https://www.carcomplaints.com/Tesla/
https://www.carproblemzoo.com/tesla/models/
https://www.kbb.com/tesla/model-s/
https://www.edmunds.com/tesla/model-s/
https://caredge.com/tesla/model-s/depreciation