The XC60 is a small luxury SUV that was introduced as a 2010 model.
It's Volvo's best-selling vehicle that stands out from the crowd due to its unique Scandinavian style.
In this article, we'll be diving into it's best and worst years.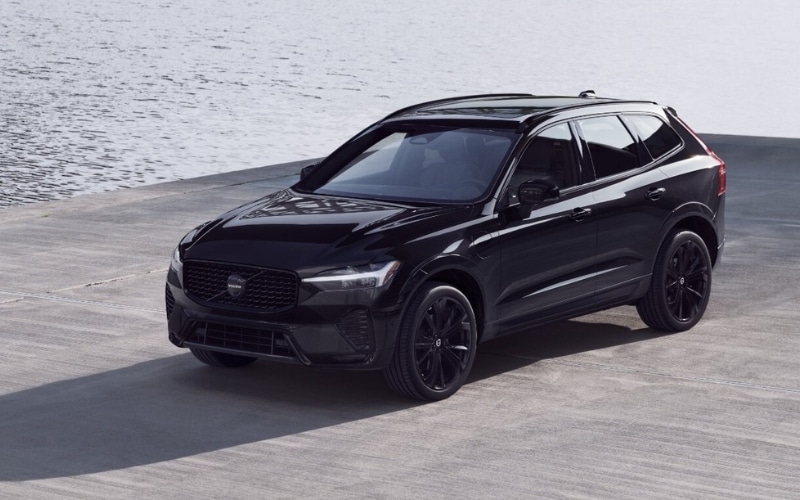 Here's The Short Answer To What The Best And Worst Years For The Volvo XC60 Are:
The best Volvo XC60 model years are 2024, 2023, 2020, 2019, 2017, 2016, and 2014. The worst model years of this model are 2010, 2011, 2012, 2013, 2021, 2022, 2015, and 2018. This is based on auto industry reviews, NHTSA statistics, reported problems, and consumer feedback.
What Are The Best Years For The Volvo XC60?
2024 and 2023 Volvo XC60
The 2024 and 2023 XC60 models are two stand-out picks, they are part of the second generation that was introduced for 2018.
They boast an elegant interior design, spacious second-row seating, and numerous standard safety and driver assistance features.
For 2023, trim levels have been renamed and new wheel designs are available.
For 2024, front-wheel drive and supercharged engine options are discontinued and various trims receive new standard features such as an air purifier and laminated windows.
There are 4 main trims: Base, Plus, Ultimate, and Polestar Engineered, as well as 3 exterior choices: Base, Dark, and Bright.
Base pricing ranges from around $45,000 to $75,000.
There are 2 powertrain choices: B5 and B6.
The B5 engine is a turbocharged 2-liter 4-cylinder paired with a 48-volt battery to create a mild hybrid powertrain (247 horsepower).
The B6 (dropped for 2024) engine is essentially the B5 but equipped with a supercharger (295 horsepower).
2023 Volvo XC60:
Edmunds: 3.8 / 5.0
Kelley Blue Book: 3.6 / 5.0
J.D. Power: 69 / 100
2023 XC60, Edmunds Review:
"Fantastic car, comfortable, powerful, excellent on rough roads and long road trips. Love the OTA updates and the additional features they've brought to the car. We live in a place with tons of snow and rain throughout the year and this thing eats it all up like it's nothing…"
2020 Volvo XC60
The 2020 XC60 is a well-rounded luxury SUV featuring an upscale interior, spacious seating, several modern tech features, and good storage options.
It has received good reviews from owners and auto critics alike and has received minimal complaints according to NHTSA data.
New for this model year is the high-performance Polestar Engineered variant and a standard 12.3-inch digital dash display.
There are 4 main trims: Momentum, R-Design, Inscription, and Polestar Engineered.
The first 3 trims have 3 powertrain options: T5 (250hp), T6 (316 hp), and T8 (400hp).
The top-spec Polestar Engineered trim is powered by a 415-hp version of the hybrid T8 powertrain.
Front-wheel drive is standard although upgrading to either the T6 or T8 powertrains adds all-wheel drive.
Based on reviews online, the best aspects of this model are interior, appearance, comfort, safety, dashboard, warranty, handling, and steering.
Edmunds: 4.0 / 5.0
Kelley Blue Book: 3.6 / 5.0
J.D. Power: 77 / 100
2020 XC60, Edmunds Review:
"I am just getting to know my car after having it for a month. So far, I love driving it. The option to shift from Hybrid mode to Performance. It tightens up the steering and lowers the car. You can feel the difference and it makes the car more fun to drive. It does take a little to learn all the different driving options, however…"
2019 Volvo XC60
The fuel-sipping 2019 XC60 is the second installment of the second generation. It is notably less problematic than its fully redesigned 2018 predecessor which got off to a bumpy start.
The second generation retains much of the model's core appeal, although it is more stylish, roomier for rear passengers and has new engine options.
Despite the overhaul for 2018, some changes were introduced for 2019, including:
Heated wiper blades and seats (AWD models only), power child locks, rear 12-volt outlet added as standard features for the Base trim
14-speaker stereo, blind spot monitoring, keyless entry and drive, power-folding rear outer head restraints, and a parking assistance system were made available for the R-Design and Inscription trims.
New Convenience, Vision, and Climate packages (that replaces the Premium, Multimedia, and Advanced packages)
The T5 and the T6 XC60s have an estimated fuel economy of 24 and 22 mpg respectively for combined city and highway driving.
Critics have praised this model for its utility and technology, specifically pointing out how good cargo management, audio, and navigation are.
Edmunds: 3.9 / 5.0
Kelley Blue Book: 3.6 / 5.0
J.D. Power: 76 / 100
2019 XC60, Edmunds Review:
"I was looking for safety features in a small SVU that was stylish with an upscale interior and found it in the Volvo XC60 Inscription. I was worried it was too big but it is just right. There are so many features in this car, I am still tweaking settings to my liking. The safety features are excellent. I would have never splurged on vibrating seats, but it was on the one I liked…"
2017 Volvo XC60
The 2017 XC60 is the final model year of the first generation. Typically the final model years of a generation are the most reliable and based on NHTSA data and owner feedback, this is also the case here.
For 2017, trim levels were simplified, the previous year's 2.5-liter five-cylinder engine was replaced by a turbocharged four-cylinder and all-wheel drive was made available across all trims.
There are 3 main trims: Dynamic, Inscription, and R-Design. These are further distinguished by 2 powertrain setups: T5 and T6.
The T5 powertrain consists of a turbocharged 2-liter 4-cylinder engine (240 horsepower) while the T6 offers 302 horsepower thanks to the addition of a supercharger.
EPA estimates are 26 MPG for combined city and highway driving.
Edmunds: 4.1 / 5.0
Kelley Blue Book: 4.4 / 5.0
J.D. Power: 77 / 100
2017 XC60, Edmunds Review:
"I bought a 2016 XC60 T5 Premier in Flamenco Red with the Soft Beige leather interior. The only option is the BLIS package. I drive 160 miles a day, mostly on the interstate. The XC60 is great on the highway: Smooth, fast enough, quiet, stable, and big enough to inspire confidence. I get about 28 MPG on the highway using regular gas. I generally cruise between 75 and 80 mph, and the XC60 is a fun, satisfying, soothing car to get home in…"
2016 Volvo XC60
The 2016 XC60, despite having no significant changes compared to its direct predecessor, is a better option simply because it has received fewer complaints.
This model is praised for its efficient yet powerful four-cylinder engines, top safety scores, comfortable seating and generous cargo space.
There are various trim levels available: T5 Drive-E, T5 AWD, T6 Drive-E, T6 AWD, and T6 AWD R-Design.
The naming convention is based on the engine and powertrain used.
Edmunds: 4.3 / 5.0
Kelley Blue Book: 4.4 / 5.0
J.D. Power: 77 / 100
2016 XC60, Edmunds Review:
"I am very pleased with the car – everything is well thought out, intuitive, and the car is a true pleasure. I opted for the platinum/BLIS/heated seats etc. pkgs. and all of the added safety features are amazing. The workmanship, build quality and thoughtfulness of design shows here…"
2014 Volvo XC60
If you're on a tight budget but still want something fairly modern with a distinctive design inside and out and reliable, the 2014 XC60 is a great pick.
For 2014, the XC60 received a number of changes.
Restyled front end design
Updated interior
Upgraded all-wheel-drive system
Better handling
Revised option packages
Upgraded low-speed collision safety system
Quicker transmission shift speeds (for the Sport mode)
The 2014 XC60 has a 5-star NHTSA safety rating and every model comes standard with ABS, traction and stability control, front side and side curtain airbags, whiplash-preventing front seats and City Safety (automatic emergency braking).
Owners loved this vehicle because of the following: comfort, reliability, manufacturing quality, driving experience, interior, spaciousness, technology, and minimal road noise.
Edmunds: 4.4 / 5.0
Kelley Blue Book: 4.4 / 5.0
J.D. Power: 80 / 100
2014 XC60, Edmunds Review:
"I have owned the XC60 for over 2 months — 300 HP turbo 6-cyl, AWD model. It is super quick. The AWD worked beautifully in the snow. It handles very precisely, feels rock solid, and I like the ride quality. The car is very comfortable for tall people, with plenty of leg and head room even with the sunroof…"
Consumer Scores For Best Volvo XC60 Years
Model Year
Edmunds
Consumer Rating
Kelley Blue Book
Consumer Rating
J.D. Power
Consumer Rating
2024 Volvo XC60
–
–
–
2023 Volvo XC60
3.8 / 5.0
3.6 / 5.0
69 / 100
2020 Volvo XC60
4.0 / 5.0
3.6 / 5.0
77 / 100
2019 Volvo XC60
3.9 / 5.0
3.6 / 5.0
76 / 100
2017 Volvo XC60
4.1 / 5.0
4.4 / 5.0
77 / 100
2016 Volvo XC60
4.3 / 5.0
4.4 / 5.0
77 / 100
2014 Volvo XC60
4.4 / 5.0
4.4 / 5.0
80 / 100
Related: Where are Volvo XC60 Made? (Solved & Explained)
What Are The Worst Years For The Volvo XC60?
2010 and 2011 Volvo XC60
The 2010 and 2011 XC60's were the first models produced and unsurprisingly they had their share of teething issues.
The most widely reported problem was a leaking windshield and the seal in the windshield coming loose. In some instances, the water caused significant damage to the electrics and would flood certain areas of the car.
"2010 XC60 leaking with water collecting primarily in the driver's footwell." – NHTSA.gov
"Front windshield is not sealed properly. Leaks water at top of windshield and onto the steering wheel. This is not a problem with the sunroof." – NHTSA.gov
"Windshield seal developed leak. Water goes into HVAC shorting out the system. No defrost, severe visibility and safety issue. Have seen numerous other Volvo owners with similar windshield gasket seal leaks. Car is useless as visibility issue persists." – NHTSA.gov
Seat belt problems were another common complaint, owners reported that the seatbelt would come undone whilst driving or would not unlatch.
"The front passenger seat belt will not release without much difficultly. If the vehicle started on fire or went into water, the passenger would likely die. I contacted Volvo and they will not help other than charging over $800 to replace the seat belt." – NHTSA.gov
"Drivers seatbelt randomly comes undone when driving – unrelated to speed or braking. . Has been occurring for last 15-18 months about 1-2 weekly." – NHTSA.gov
The 2010 XC60 had a total of 11 complaints according to CarComplaints.com and 72 problems based on CarProblemZoo.com data.
The 2011 XC60 had a total of 3 complaints according to CarComplaints.com and 48 problems based on CarProblemZoo.com data.
Common problems:
Fuel pump failure
Seat belt issues
Bluetooth does not work with smartphones
Water leaking into vehicle
Premature timing belt wear and tear
2012 and 2013 Volvo XC60
Much like their predecessors, the 2012 and 2013 XC60 models were plagued by windshield integrity issues.
It was so bad for some that water would leak right onto the dash and steering wheel areas while driving in the rain.
"Our 2012 Volvo XC60 has a problem with the seal along the top of the windshield, which allows water into the interior of the car. It can end up dripping onto my lap while driving, which is distracting and a potential safety issue, and it also can obstruct visibility as water runs down the inside of the glass." – NHTSA.gov
"Water leaking every time it rains. Running down the windshield on the inside and making it difficult to see and dangerous as I'm having to wipe while I'm driving." – NHTSA.gov
"Water leakage inside of front driver side windshield during light rainfall. Car was stationary. Leakage is continuous each time it rains. – NHTSA.gov
The 2012 XC60 had a total of 6 complaints according to CarComplaints.com and 52 problems based on CarProblemZoo.com data.
The 2013 XC60 had a total of 6 complaints according to CarComplaints.com and 66 problems based on CarProblemZoo.com data.
Common problems:
Air conditioning failure
Water leaking into vehicle
Check engine light flashes intermittently
Drives loudly
Missing components
Leakage from sunroof
Spring coils breaking prematurely
2021 and 2022 Volvo XC60
The 2021 and 2022 XC60s saw a spike in complaints for various electrical malfunctions many of which are software related.
Volvo has addressed many of these complaints with software updates however some owners have reported ongoing problems.
"Without warning, car loses blis [blind spot information system], electric windows and seats fail to work, ventilation system is inoperable. Supposedly fixed by dealer, but same issues have arisen within 60 days of repair." – NHTSA.gov
"Volvo rushed the 2022 model year XC60 with the new Google infotainment to market before all the bugs were worked out. While driving after 4 weeks of ownership, the hvac was not working so unable to defog the windshield, the turn signal lights were not working, maps and speed limit alerts not working." – NHTSA.gov
"I have had several software/computer issues since purchase. Now the whole control system has failed and all safety functions are dead, in addition to radio, heating/cooling and voice command systems." – NHTSA.gov
The following problems have been reported by owners:
Brake sensor failure
Blind spot sensor repeatedly malfunctioning
Sudden automatic braking
Multiple system failure after a software update
Multiple warning indicators flashing and beeping
Numerous software issues
Infotainment display flickering
Infotainment system failure
Back-up sensor failure
Reverse camera feed not appearing
Air conditioning failure
The 2021 XC60 had a total of 1 complaint according to CarComplaints.com and 43 problems based on CarProblemZoo.com data.
The 2022 XC60 had a total of 60 problems based on CarProblemZoo.com data.
2015 Volvo XC60
The 2015 XC60 received a number of complaints due to issues with the Blind Spot Information System.
BLIS is essentially blind spot detection, and 2015 Volvo owners have reported that it doesn't work as it should and that Volvo has been unable to fix it.
"Passenger side blind spot sensor works intermittently. Often it will not detect vehicles the size of a truck." – NHTSA.gov
"Vehicle has been taken to dealer many times over two years for intermittent failure of the passenger side blis. Will fail to indicate vehicle in blindspot in motion or stationary." – NHTSA.gov
"Passenger side blis works intermittently, drivers side works flawlessly. Returned to dealer multiple times, unable to effect repair." – NHTSA.gov
A handful of owners have also reported excessive oil consumption, although the issue does not appear to be widespread.
"Between 1000 -1500 miles oil level low refill 1quart/ 1 liter request come on, had no ideal this Volvo Xc60 consume that much oil" – NHTSA.gov
"Excessive oil consumption! safety issue with the speed at which the oil is depleted! I just bought this car two weeks ago and I already have had to add a quart of "synthetic" oil twice!" – NHTSA.gov
The 2015 XC60 had a total of 9 complaints according to CarComplaints.com and 48 problems based on CarProblemZoo.com data.
Common problems:
BLIS not working
Excessive oil consumption
Loud whining noise from engine
2018 Volvo XC60
The 2018 XC60 is not a clunker by any means although there have been a small number of reports of engine problems.
"I bought the car in April 2018 and in June 2018 with the car having 1200 miles on board, while I was on a trip 85 miles away from home, I've experienced an engine failure." – NHTSA.gov
"This happened on two separate occasions – while driving normally on a regular city street the engine suddenly shut off. With no power available, the power steering and brakes were also affected." – NHTSA.gov
"While driving, the engine will shut off while stopped and fail to restart when the gas pedal is engaged. The car will not turn on, the steering column and brake pedal lock rendering it completely unresponsive to any attempt to restart the vehicle. It has now happened over six times and Volvo has made two attempts to fix it, but it continuously occurs" – NHTSA.gov
The 2015 XC60 had a total of 7 complaints according to CarComplaints.com and 37 problems based on CarProblemZoo.com data.
Common problems:
Premature brake wear
Windshield shattered
Engine shut off
Related: How Long Do Volvo XC60 Last? (Solved & Explained)
What Years Have The Most Complaints?
Model Year
Complaints
(CarComplaints.com)
Problems
(CarProblemZoo.com)
Recalls
(NHTSA.gov)
2024 Volvo XC60
–
–
–
2023 Volvo XC60
2
32
2
2022 Volvo XC60
0
60
3
2021 Volvo XC60
1
43
4
2020 Volvo XC60
6
16
5
2019 Volvo XC60
6
28
8
2018 Volvo XC60
7
37
4
2017 Volvo XC60
2
22
4
2016 Volvo XC60
7
25
3
2015 Volvo XC60
9
48
1
2014 Volvo XC60
3
23
2
2013 Volvo XC60
6
66
3
2012 Volvo XC60
6
52
3
2011 Volvo XC60
3
48
4
2010 Volvo XC60
11
72
7
What Problems Do Volvo XC60s Have?
Sunroof leakage
Excessive oil consumption
Piston replacement due to oil leakage
Fuel pump failure
Bluetooth not working with smartphones
Engine knocking
Loud whining noise from engine
Water leaking into vehicle
Catastrophic engine failure
Premature brake wear
Windshield shattered
What Are The Best Alternatives To The Volvo XC60?
| | | | |
| --- | --- | --- | --- |
| Make & Model | Score | MSRP | Fuel Economy (MPG) |
| Genesis GV70 | 8.8 | $43,150 – $55,250 | City: 19 – 22 /Highway: 24 – 28 |
| BMW X3 | 8.6 | $46,200 – $61,000 | City: 21 – 23 /Highway: 26 – 29 |
| Maserati Grecale | 8.3 | $63,500 – $102,500 | City: 18 – 22 /Highway: 25 – 29 |
| Acura RDX | 8.2 | $41,350 – $53,350 | City: 21 – 22 /Highway: 26 – 28 |
| Mercedes-Benz GLB-Class | 8.2 | $39,800 – $51,500 | City: 21 – 24 /Highway: 27 – 32 |
| Mercedes-Benz GLC-Class | 8.2 | $47,100 – $68,200 | City: 17 – 25 /Highway: 24 – 32 |
| Audi Q5 | 8.1 | $44,200 – $57,400 | Electric: 61 /Gas: 25 |
| Lincoln Corsair | 8.1 | $38,690 – $45,375 | City: 21 – 22 /Highway: 28 – 30 |
| Volvo XC60 | 8.1 | $43,450 – $59,050 | City: 21 – 23 /Highway: 27 – 30 |
| Jaguar F-Pace | 8.0 | $52,400 – $89,500 | City: 15 – 22 /Highway: 21 – 27 |
| Porsche Macan | 7.9 | $57,500 – $82,900 | City: 17 – 19 /Highway: 22 – 25 |
| BMW X4 | 7.8 | $54,200 – $65,400 | City: 21 /Highway: 26 – 28 |
Source: cars.usnews.com, edmunds.com
Related: 6 Most Common Volvo XC60 Problems (Explained)
References
https://www.caranddriver.com/volvo/xc60
https://cars.usnews.com/cars-trucks/volvo/xc60
https://www.edmunds.com/volvo/xc60/
https://www.kbb.com/volvo/xc60/
https://www.jdpower.com/cars/2023/volvo/xc60
https://www.carcomplaints.com/Volvo/XC60/
https://www.carproblemzoo.com/volvo/xc60/
https://www.cars.com/research/volvo-xc60/recalls/