The XC60 is Volvo's best selling model offering style, luxury and lots of advanced tech.
It features innovations such as a 360 degree camera, a cabin air filtration system and has Google built in.
If you're looking at buying an XC60 you might be interested in knowing where your Volvo is coming from.
In this article we'll be looking at where these vehicles are built, read on to find out.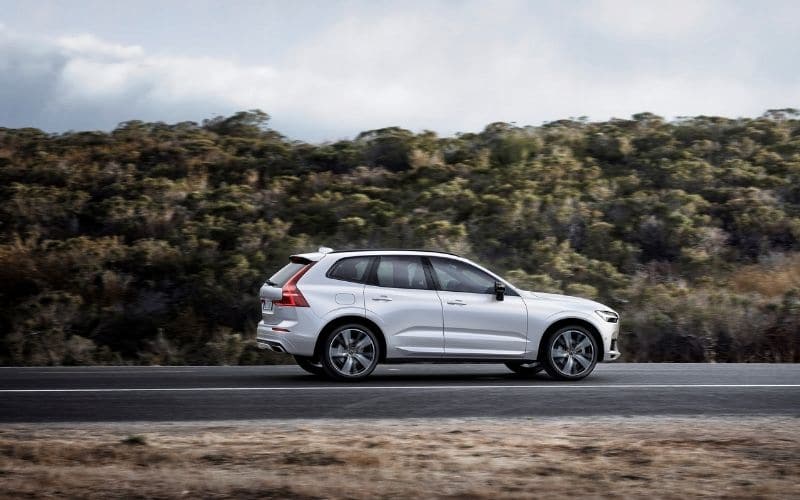 Where Are Volvo XC60s Being Made?
Volvo XC60s are produced in two different factories. The first is in the manufacturer's hometown of Gothenburg, Sweden at the Torslanda Works factory. These models are sent to European and U.S markets. The XC60 is also built at a factory in Chengdu in China for the rest of the world.
Are Volvo XC60s for the US Market Produced in the US?
Volvo XC60s are not produced in the US.
This particular model of Volvo is made at the Torslanda Works factory in Sweden. This factory produces XC60s for the U.S and European markets.
Torslanda works is one of Volvo's largest production plants in the world, and is nearly 60 years old.
The factory is capable of producing around 300,000 cars per year.
Initially though, Volvo had built the U.S bound XC60 models in China.
In fact, Volvo was the first luxury vehicle brand to export one of its Chinese built cars to the U.S in 2015.
In 2018, Volvo had made the decision to move the production of U.S bound XC60s back to their hometown in Sweden due to increased tension between China and the U.S.A over a trade dispute.
Are They Assembled in the US?
Volvo ships its XC60 models pre-assembled to the U.S.A from its factory in Sweden.
Please also check read our article: How long do Volvo XC60 last
How Can You Check Where a Specific XC60 Was Made?
You can find out the production location of your XC60 by using its VIN number.
The first digit indicates where it was built – If it's a 1, 4, or 5, then it indicates that the car was built in the U.S., the 11th is the assembly plant,
Once you have located your VIN, simply enter the number into a VIN decoder online.
Where to find your XC60 VIN:
Dashboard – Corner of the dashboard through the windshield.
Sensus Screen – can be found in the vehicle settings menu.
Volvo On Call App – Select the 'car' tab and go to 'vehicle information'.
Documentation – Service booklet and registration papers will contain the VIN.
Are Chinese-built Volvo XC60's Better than European-built Volvo XC60s?
As a premium brand, Volvo aims to keep the same standard for all of its cars, no matter where they are built.
Therefore, a Chine built XC60 will be of the same quality as a Swedish built XC60.
The cars will also have identical features although there will be slight differences depending on where the vehicle is destined for in order to comply with local road laws and regulations.
Where Is the Volvo XC60 Designed?
While it is unclear as to the exact location in which the XC60 was designed, we assume it would've taken place at one of three Volvo design centers.
Volvo has design centers in three different locations.
The first is in Volvo's hometown of Gothenburg, Sweden.
The next design center is in Camarillo, California, U.S.A.
The final design center is in Shanghai China.
Where Is the Volvo XC60 Made for the Australian Market?
The Volvo XC60 models manufactured for the Australian market are built in China.
The cars are built, assembled, and shipped to Australia.
Volvo does have a factory based in Brisbane; however, this factory is solely focused on producing Volvo trucks.
Related: 6 Most Common Volvo XC60 Problems (Explained)
Where Is the Volvo XC60 Made for the Canadian Market?
Volvo XC60 models that are bound for Canada are built in the Chinese factory and then shipped to Canada.
It's worth noting that currently the electric model of the XC60 is not available in Canada.
The electric model is due to be released in the Canadian market at some point in the near future, however, an exact date is yet to be confirmed by Volvo.
You may also be interested in our article: Mercedes Bez GLC in Snow & Winter Driving
Where Is the Volvo XC60 Made for the UK Market?
The Volvo XC60 models that are produced for the UK and European markets are produced at the Torslanda Works factory in Sweden.
This factory produces around 300,000 vehicles per year and exports them to various countries around the world.
Is Volvo Planning to Move Its Production?
There is no information surrounding the manufacturing locations of the XC60 models changing at this point in time.
However, Volvo is constantly expanding its range of factories.
The latest factory was opened in 2018 in Berkley County, South Carolina, U.S.A.
Volvo also has a brand new, state of the art factory under construction in Chengdu, China. This factory is to be named the Polestar Plant.
It's unclear which models Volvo will be manufacturing here.
Is Volvo Hiring or Firing in the US?
With the new factory in Berkley County boosting its production rates, Volvo is likely to be hiring new staff in the U.S, and will continue to do so in the foreseeable future.
Volvo has committed to investing over US$1 billion in manufacturing operations in the United States, creating around 4000 new jobs for the factory in South Carolina.
Many job sites such as Indeed and Glassdoor are regularly updating new jobs at Volvo.
Positions can also be found on the Volvo careers page.
You may also be interested in our article: Where are Volvo XC40 made?
Is Volvo an American Company?
Volvo is not an American company. Volvo is originally from Sweden, but is currently Chinese-owned.
Volvo has factories and offices right across the world and employs thousands of staff members at each plant.
Volvo has a keen interest in the North American markets, and have previously owned factories in Canada.
They currently have a brand a new factory in the U.S.A. in South Carolina that builds the S60 and the XC90
Resources
https://www.volvocars.com/us/v/cars/xc60
https://www.media.volvocars.com/global/en-gb/media/pressreleases/207630/the-first-new-volvo-xc60-rolls-of-the-production-line-in-torslanda-sweden