Tall people usually have to look long and hard to find a vehicle that fits them just right.
The obvious choice is a full-size sedan or truck, but hybrid SUVs with the right interior dimensions and features can offer the same levels of comfort.
In this article, we'll check out several hybrid SUVs that are not only fuel efficient, but are also have lots of room for taller drivers.
1. Hyundai Santa Fe Hybrid
The Hyundai Santa Fe is a roomy midsize crossover that offers a lot of features and tech for your money.
The interior of the fourth generation Santa Fe saw a significant update for the 2021 model year, making it more modern and upscale, while the exterior also received some minor tweaks.
Along with the styling refresh, Hyundai also gave the Santa Fe hybrid powertrain options — a regular hybrid and a plug-in hybrid — for the very first time.
The Santa Fe Hybrid gets up to 36 mpg in the city and 31 mpg on the highway while the non-hybrid models get less than 30 mpg. The PHEV model also adds 30 miles of electric-only range.
Tall drivers will have no problem fitting inside the Hyundai Santa Fe because it's got the most headroom at 41.2 inches and legroom at 44.1 inches in its class.
The base model Santa Fe Blue Hybrid without the panoramic sunroof will give you the most headroom, but you'll have to settle for cloth seats.
Heated and 8-way power adjustable seats are standard on all Santa Fe Hybrids, while the top of the line Limited model also comes with a seat leg cushion extension for added support and comfort.
The SEL and Limited models also come with 8-way adjustable passenger seats.
If you need more seats, there's also the three-row Kia Sorento Hybrid, which uses the same chassis and powertrain as the Santa Fe, but has slightly less headroom and legroom overall.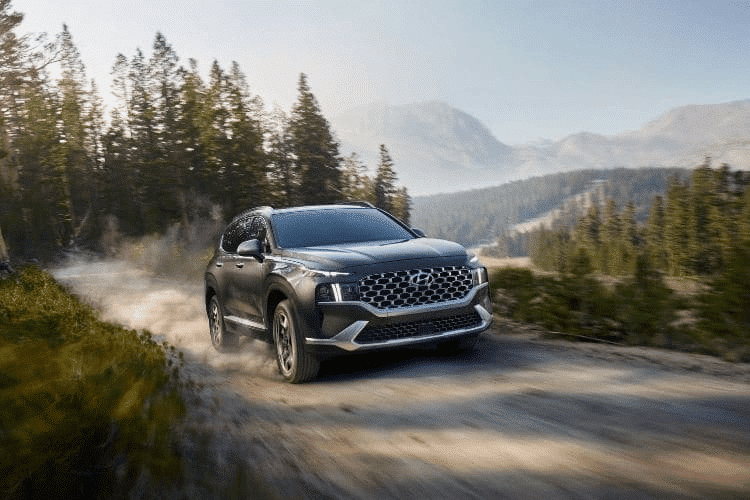 2. Kia Niro Hybrid
The Kia Niro Hybrid is an affordable subcompact crossover that's got a surprising amount of space inside for drivers over 6 feet tall.
Both hybrid and plug-in hybrid models are capable of getting 50 mpg combined which is close to what you would get in a Toyota Prius.
The new second generation Niro has more headroom than larger SUVs like the Sportage, RAV4, and CR-V at 40.5 inches, and is just a tiny bit more than the older model's 40.1 inches.
You also won't have to bang your knees on the dash either because the Niro's legroom is very good at 41.5 inches. The only other small crossover that has better legroom is the Ford Escape which has 42.4 inches of legroom.
The base LX model only comes with 6-way adjustable manual seats, but starting with the EX trim level, you get 10-way power adjustable seats with lumbar support.
The EX model also doesn't have a power sunroof, which reduces the headroom by an inch or two. Go one trim level higher and the sunroof becomes standard.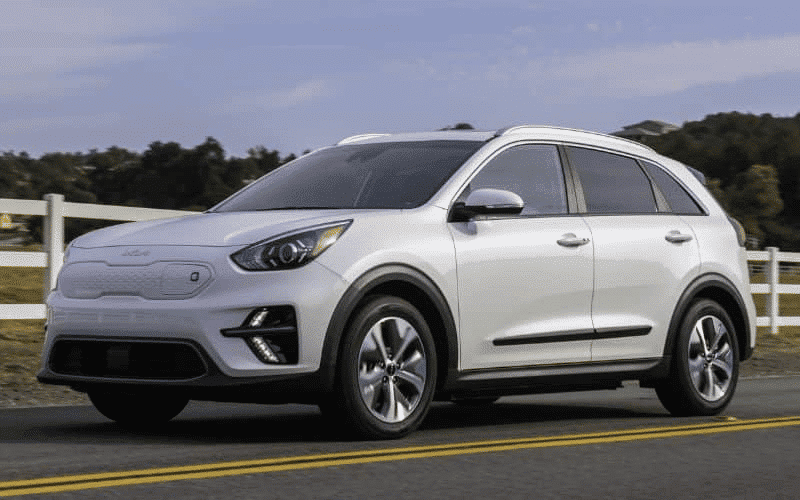 3. Ford Explorer Hybrid
The three-row Ford Explorer is pretty massive despite being a midsize SUV, but it has a roomier interior than its closest rivals.
Traditionally, the best choice for a tall driver is a full-size truck like the Expedition or F-150, but those don't have a gas-sipping hybrid powertrain option like the sixth gen Explorer, which can manage up to 27 mpg combined.
The Explorer Hybrid's headroom is pretty average, but more than adequate at 40.7 inches. However, it has loads of legroom at 43 inches, which is great if you are long limbed.
Ford only offers the hybrid powertrain in the Limited and Platinum trim levels, which come standard with a 10-way power adjustable driver seat.
Also standard is an 8-way powered seat for the front passenger. Massage seats are available as an option on the Platinum model.
The Platinum model comes with a power tilt/telescoping steering column, which is an upgrade over the manual tilt/telescoping steering of the lower trim levels.
The two-panel panoramic moonroof isn't standard on any trim level, which you should leave out if you want more space between the top of your head and the headliner.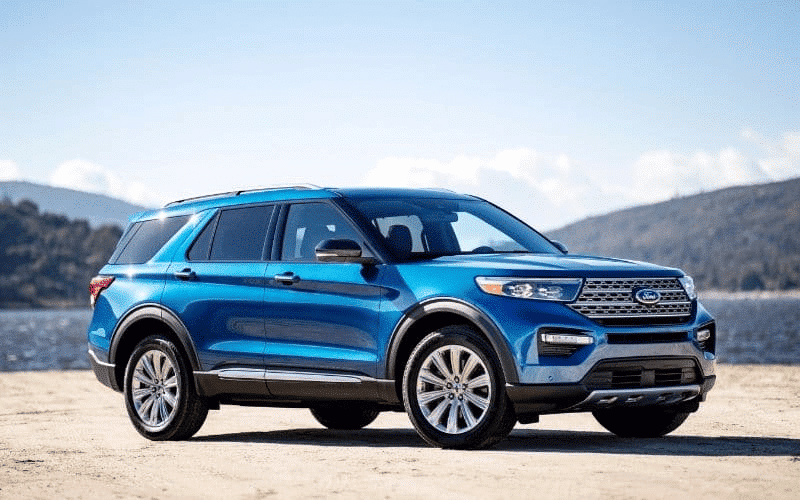 Related: Best Hybrid SUVs for Mountain Driving (With Pictures)
4. Toyota Highlander Hybrid
The Toyota Highlander Hybrid is an excellent family SUV that offers comfort, space, good fuel economy and long-term reliability.
The Toyota Highlander Hybrid is more comfortable and spacious than the Toyota's best selling RAV4, but still gets pretty good fuel economy at 36 mpg combined, especially considering its size.
The base LE trim level doesn't have the power tilt and slide moonroof as standard which gives you more headroom at 41.2 inches — almost the same as the larger Grand Highlander's 41.5 inches. With the moonroof, headroom goes down to 39.6 inches.
Legroom is also pretty generous at 42 inches, which is more than the Kia Sorento Hybrid's 41.4 inches, but not as good as the Explorer Hybrid's 43 inches.
Power adjustable seats are standard on all trim levels, but the LE model only gets 8-way adjustment versus 10 in the higher models.
Starting with the XLE model, you get power-adjustable seats for the front passenger seat. The Limited and Platinum trim levels also add a memory function, which is useful if you switch drivers all the time.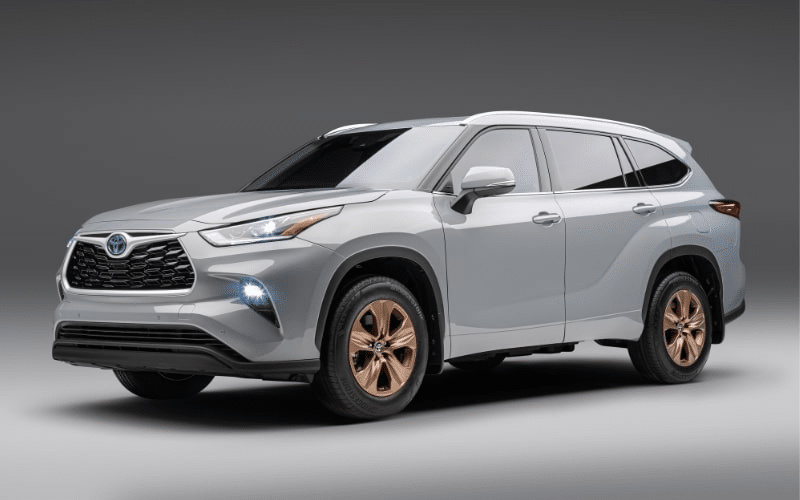 5. BMW X5 Plug-in Hybrid
The BMW X5 is one of the most popular luxury SUVs on the road and like all European vehicles, is very comfortable for really tall drivers.
Its first hybrid variant came out in 2017 and was known as the xDrive40e. This was followed by the current generation xDrive45e, and then the more powerful xDrive50e was introduced as a 2024 model.
The xDrive50e boasts up to 40 miles of electric-only range, up from the xDrive45e's 31 miles. Once the electric range is used up, gas mileage dips into the low to mid-20 mpg range.
On paper, the fourth generation BMW X5 doesn't look like it's exceptionally roomy with its 40.7 inches of headroom and 39.8 inches of legroom.
However, lots of tall drivers, even those over 6'6", have reported that they fit very well in various generations of the BMW X5, which all have roughly similar interior dimensions.
Power adjustable driver and passenger seats with memory function and cushion extensions for your legs come standard on all X5 plug-in hybrids. Massage seats can be added as an option for more comfort on long drives.
The panoramic moonroof is also standard on all trim levels, but the advertised headroom already takes this into account.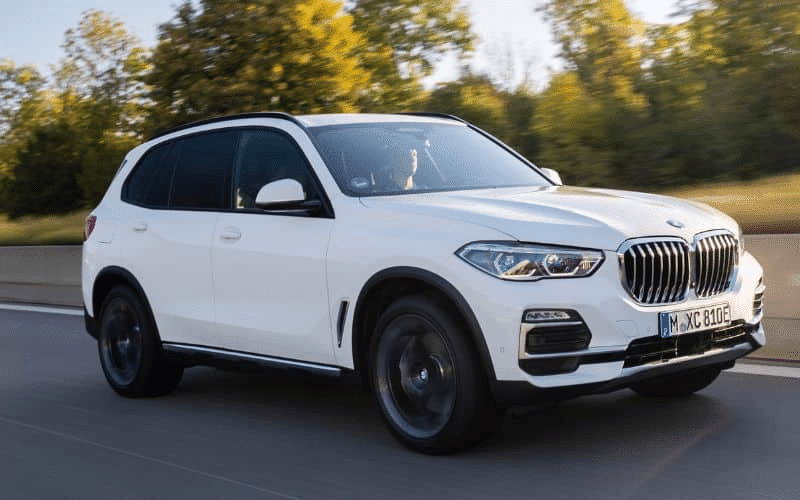 6. Mercedes-Benz GLE Plug-in Hybrid
The Mercedes-Benz GLE 450e is new for the 2024 model year, but it isn't the first time this model was equipped with a hybrid powertrain.
Its predecessor, the M-Class had a traditional hybrid model from 2010 to 2011. This was followed by the GLE 550e plug-in hybrid which was sold from 2017 to 2018.
Mercedes-Benz puts a lot of effort into making the GLE and the equivalent E-Class sedan really comfortable and special. These models are where you start to see why Mercedes-Benz vehicles are seen as the benchmark for luxury vehicles.
With the standard moonroof, headroom in the GLE 450e is advertised at 40.5 inches and legroom is 40.3 inches.
All GLEs also come standard with power adjustable front seats which move backwards and low enough to accommodate tall drivers.
Also standard is the power tilt/telescoping steering column, along with memory settings for the driver's seat. Massage seats for added comfort are also available as an option.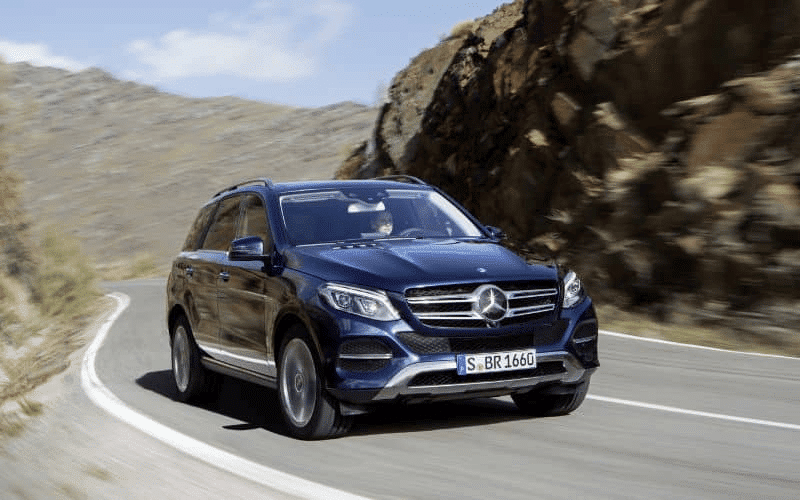 7. Volvo XC90 Recharge Plug-in Hybrid
The XC90 is Volvo's flagship model and is known for its spacious interior, sophisticated design, and high safety ratings.
Volvo is another brand that accommodates tall people very well and the XC90 is its largest model.
Like other European SUVs, the XC90 doesn't look too impressive on paper with its headroom at only 38.9 inches and legroom at 40.9 inches. But these numbers are better than the V90 wagon which is often recommended by tall persons who are roughly 6 foot 6 inches and over.
Volvo is also known for its ergonomic seats, and the powered driver and passenger front seats are very comfortable even when compared to other luxury SUVs in its class.
The Ultimate trim level's seats also come with adjustable cushion extensions to better support your legs, as well as power side bolsters.
If you don't need the third-row seats and want a smaller vehicle with similar amounts of comfort, there's also the XC60 Recharge Plug-in Hybrid.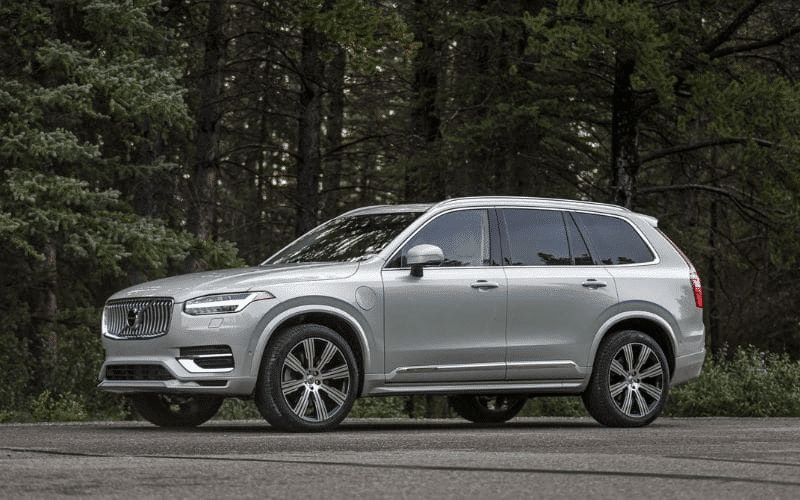 Related: 10 Best Hybrid SUVs for Camping (With Pictures)
8. MINI Countryman Cooper S E Plug-in Hybrid
The MINI Countryman Cooper S E plug-in hybrid debuted in 2018, but is often overlooked in the very crowded luxury subcompact crossover segment.
However, if you want a small, well built, and luxurious SUV that's also very fun to drive, the Countryman should be on top of your list.
The Countryman Cooper S E plug-in hybrid gets up to 17 miles in electric-only mode. Once the battery runs out, you still get a fairly respectable 29 mpg combined.
Many smaller vehicles from MINI actually have no problem fitting people over 6 foot tall which many find surprising, especially considering its smaller dimensions and cute retro styling. Since the Countryman is MINI's largest model, the space in the front shouldn't be an issue no matter how big you are.
Headroom in the MINI Countryman is advertised at 40.5 inches and legroom is at 40.4 inches. It sounds pretty average, but lots of taller drivers who have sat in smaller MINIs say that they don't have to push the seat all the way back to feel comfortable.
The sense of spaciousness is likely helped by the MINI Countryman's overall shape and the fact that you're surrounded by glass, which is similar to other MINIs.
The MINI Countryman uses the same platform as the BMW X1, which many tall drivers also recommend and have no trouble fitting comfortably in. The X1 does have a similar plug-in hybrid model, but isn't available in the US.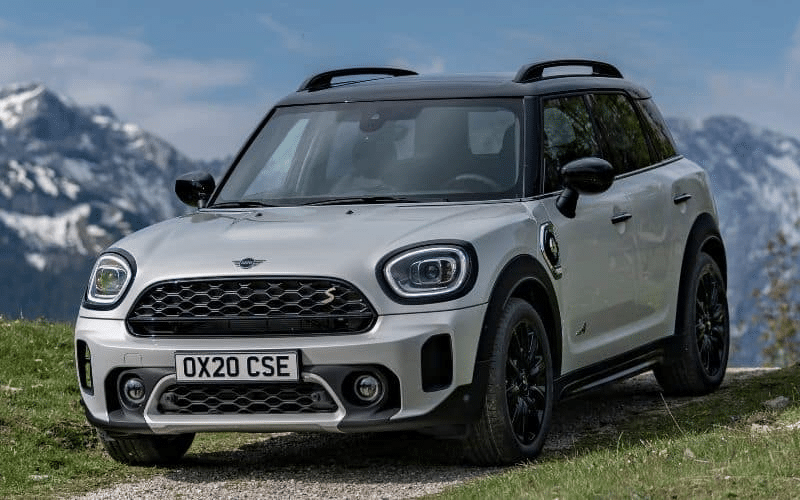 9. Audi Q5 55 Plug-in Hybrid
The Audi Q5 plug-in hybrid has been around since 2020 and is often praised for its handsome looks, smooth ride, and cutting edge tech.
The Q5 55, which is the official name of the PHEV model, is also quite powerful with a combined output of 369 hp allowing it to go from 0 to 60 mph in 4.5 seconds.
Its range, however, is a little behind the times since it can only go up to 23 miles in electric-only mode. But for most commutes, this is usually more than enough.
Headroom for the Q5 55 Premium, which is the base trim, is 39.6 inches, while legroom is advertised at 40.9 inches.
Going up to the Premium Plus and Prestige models, which have a panoramic sunroof as standard, you'll have to sacrifice some headroom because it goes down to 38.1 inches.
Fortunately, Audi and other Volkswagen Group vehicles typically get good reviews from tall drivers as far as comfort and roominess is concerned, so you won't have to worry about fitting inside the Q5 and using it as a daily driver.
10. Mitsubishi Outlander Plug-in Hybrid
The Mitsubishi Outlander PHEV first debuted in the US in 2018. Its second generation model was just released as a 2023 model, and received lots of significant styling and performance updates.
The three-row SUV is still as roomy as ever, but is much more comfortable and refined than the previous model.
It now has 38 miles of EV range which is almost twice as much as the previous generation's 22 miles. It also continues to be the most affordable three-row PHEV in the market today.
The Outlander PHEV has more headroom at 40.6 inches versus its main rival the Kia Sorento Plug-in Hybrid's 38.7 inches.
The more expensive Sorento Plug-in Hybrid only comes in one trim level which has a sunroof as standard. The Outlander, on the other hand, only gets a sunroof if you add it as an option.
The Outlander also has a slight edge when it comes to legroom at 41.7 inches versus the Sorento's 41.4 inches.
The driver's seat of the base ES model of the Outlander PHEV only has power lumbar support. Go up to the SE and Ralliart models and you get the 8-way power adjustable driver's seat.
The SEL and 40th Anniversary models add a power adjustable passenger seat and memory function for the driver's seat.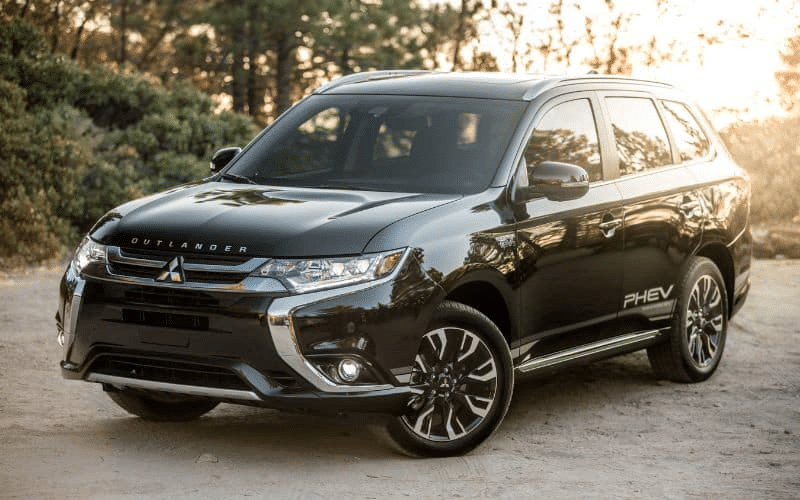 11. Ford Escape Hybrid
The Ford Escape Hybrid was discontinued for many years, but is now back and available with either a traditional hybrid or a plug-in hybrid powertrain.
The Escape Hybrid is able to manage a pretty respectable 40 mpg combined while the plug-in version adds up to 37 miles of electric range.
Compared to its rivals in the hotly contested compact hybrid SUV segment, the new Escape's hybrid models have the best combination of headroom and legroom.
The fourth generation Ford Escape's headroom measures at 40.1 inches while its legroom is a generous 42.4 inches — making it a great choice for tall drivers with longer legs.
Hip room is also quite good at 55.2 inches, making it roomier for larger people, and is only bested by the new CR-V with its 55.6 inch measurement.
All trim levels of the Escape Hybrid and the Escape Plug-in Hybrid only get a panoramic sunroof as an option, which is important if you want to maximize the headroom in a small SUV.
An 8-way power adjustable driver seat is standard on the Active, ST-Line and ST-Line Select trim levels, as well as on the Plug-in Hybrid model.
The Platinum and ST-Line Elite get the optional 10-way power adjustable driver seat as standard and the 6-way power seat for the passenger side.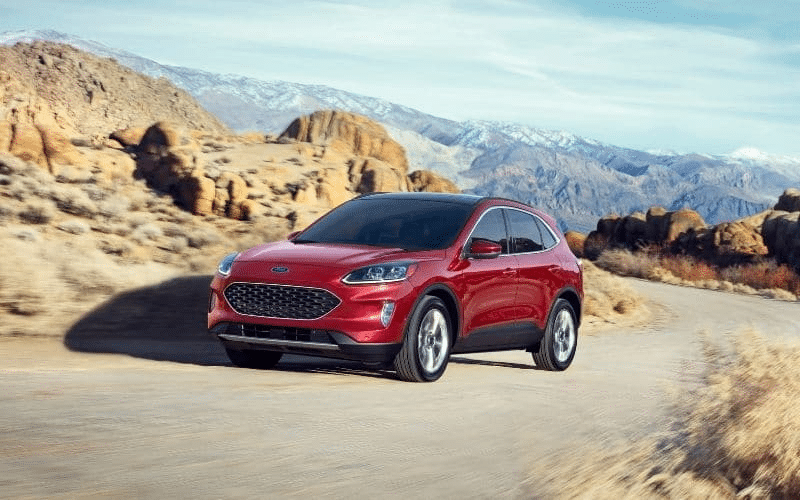 Related: 10 Best Hybrid SUVs for Seniors (With Pictures)
12. Hyundai Tucson Hybrid
The Hyundai Tucson Hybrid and Plug-in Hybrid debuted for the 2022 model year to compete with the wildly successful RAV4 Hybrid.
The latest generation Tucson boasts one of the most modern and stylish interiors in the compact SUV segment, but its cousin, the Kia Sportage is a close match.
Fuel economy for the Tucson Hybrid is a respectable 38 mpg combined, while the plug-in hybrid model adds 33 miles of EV range to the mix.
The base model Tucson Blue Hybrid's headroom is pretty good at 40.1 inches because it doesn't come with a sunroof.
Once you go up to the SEL Convenience and Limited models, the sunroof becomes standard and headroom goes down to 38.1 inches, which makes it on par with similarly equipped rivals.
Legroom is also pretty average in the Tucson at 41.1 inches, but the wider center console, which stores its fancy buttons and knobs, might make it feel more cramped for those with really long lower limbs.
Standard on all Tucson hybrid models is the 8-way power adjustable driver seat with power lumbar support. The Limited trim levels add a memory function for the driver seat and a power adjustable passenger seat.