The Chevrolet Suburban has been in production since 1935 and is currently in it's 13th generation.
For almost 9 decades, this full-size SUV has been one of the top choices for elevated ride height, incredible hauling capacity, and practical daily usability.
In this article, we'll take a closer look at the average lifespan of the Chevrolet Suburban,
Read on to find out…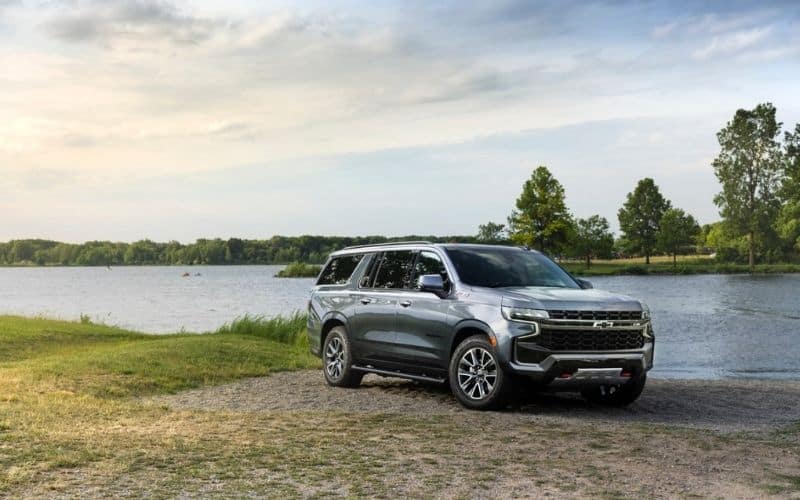 Here is the short answer to how long do Chevrolet Suburbans Last:
The Chevrolet Suburban is a robust, full-size SUV that is expected to last on average 200,000 miles provided it is well maintained and driven conservatively. Based on an annual mileage of 15,000 miles, it can last approximately 13.5 years before requiring expensive repairs or breaking down completely.
How Many Miles Can You Expect from a Chevrolet Suburban?
Since the Chevy Suburban's has been around for such a long time, we can accurately gauge it's average service life.
Most owner reports indicate that a reasonable lifespan expectation falls in the region of 200k miles.
After this many miles have been accumulated the cost of repairs can become uneconomical and it makes more sense to simply buy a replacement.
Case-to-case reports of vehicle longevity can vary greatly based on a number of factors, primarily:
How well it's maintained – this includes factory scheduled service intervals as well as routine checks
The style of driving it's subject to – smooth controlled usage will help keep wear and tear of components to a minimum
Environmental factors – buyers often look for used vehicles in states (at least in the US) with little or no snow and moderate temperatures.
Ultimately it's down to the owner to get the most life from their vehicle and with due care and attention, we would expect the Suburban to comfortably reach over the 150,000-mile mark.
The Suburban is more than capable of exceeding these projections with some owners reporting extremely high mileages between 300,000 – 500,000 miles on the clock, however these are well above average figures and should not be expected.
Provided that you do your part as an owner to keep up to date with maintenance and adopt good driving habits, you can expect many years of service from your Suburban.
How Soon Should You Expect Rust on a Chevrolet Suburban?
Chevrolet as a brand has been relatively notorious for rust problems across almost their entire range of vehicles. The Suburban is no exception, with little improvements seen across generations.
For the sake of reporting on relevant information, and given the Suburban has been around for 8 decades, we will only be covering rust problems from 1995 to present.
Owners of late 90's and early 00's model years of the Suburban share similar reports of rust on the tailgate, door hinges, and minor engine bay components. Although materials used to produce the Suburban have become more sophisticated over the years, fuel filler neck and brake rotor rust is still a common problem.
Because rust problems are prevalent on not just the Suburban, but Chevrolet vehicles in general, we recommend that owners invest in a ceramic coating.
Alternatively, rust-proofing sprays are widely available in hardware stores and should be applied before encountering salty conditions or taking on any rugged terrain.
Residents of areas particularly prone to rust such as the Salt Belt states, or coastal and snowy regions around the world, should take extra precautions to avoid rust.
Standard rust proofing measures include regular car washes, rustproofing sprays, keeping the car's interior dry, and ceramic coating for a more long-term investment.
How Long Does the Chevrolet Suburban Last Compared to Similar Car Models?
The Chevrolet Suburban has enjoyed 8 decades of dominance in the SUV market. However, never has the market been as packed as it is today with SUV choices of all shapes and sizes.
In this segment, we'll see how the Chevrolet Suburban stacks up to its competitors.
Chevrolet Suburban vs. Cadillac Escalade
When it comes to the American SUV market, few vehicles are as iconic as the Chevrolet Suburban and the Cadillac Escalade.
The Escalade has made its way into pop culture and modern hip-hop songs, while the Suburban is well respected for being one of the country's first full-size SUVs.
The two SUVs share a similar life expectancy of 200,000 miles, or roughly 10 years. Both are also commonly reported to make it past 300,000 or more depending on maintenance and care.
Despite sharing the same average lifespan, the Chevrolet Suburban costs less to maintain on a yearly basis.
With an annual maintenance cost of $821, the Suburban will set you back $186 less than the $1,007 yearly maintenance of the Cadillac Escalade.
Given that both the Suburban and Escalade match up perfectly in terms of performance and hauling capacity, your budget will be the determining factor; as the Escalade starts at $70,000 which is nearly $15,000 more expensive than the Suburban which starts at $51,700.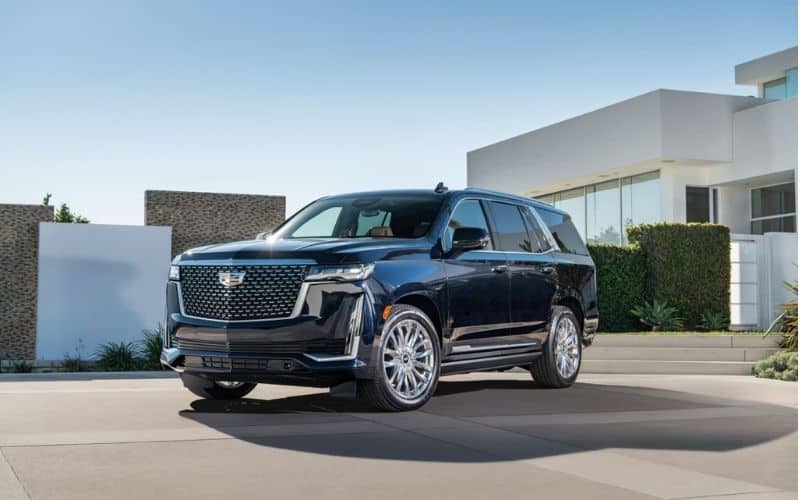 You may also be interested in our articles: Where are Cadillac Escalade made? and how long do Cadillac Escalade last?
Chevrolet Suburban vs. Ford Expedition
The Ford Expedition gives the Suburban a run for its money. With an average lifespan of 300,000 miles, the Expedition is built to last considerably longer than the Suburban.
The Ford Expedition also comes better equipped with tech and safety features, as well as more rugged off-road potential; despite having a near-identical MSRP as the Suburban.
Although the Ford Expedition offers a longer service lifetime, it also comes with marginally higher yearly maintenance costs.
With the Escalade and Expedition costing $821 and $861 in annual maintenance cost respectively, the difference between the two SUVs is $40.
While yearly costs may add up ever so slightly, the Ford Expedition stands as the better value for money option; with 10 more years of service, and more sophisticated tech than the Chevrolet Suburban.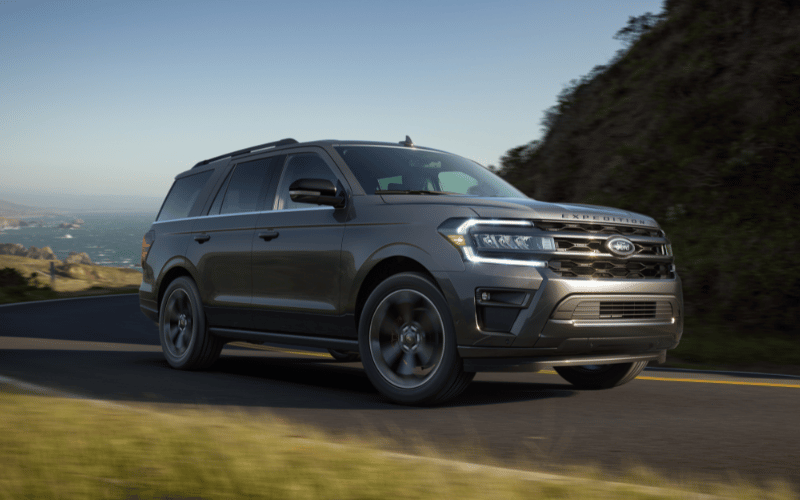 Chevrolet Suburban vs. Toyota Sequoia
The Toyota Sequoia is no exception from the brand's dedication to making long-lasting vehicles. With an average lifespan of 300,000 miles, the Toyota Sequoia offers up to 10 more years of service than the Chevrolet Suburban.
It may come as no surprise that the reliability of the Sequoia (4 out of 5) is a whole point higher than the reliability of the Suburban (3 out of 5) according to RepairPal.
On top of better longevity and reliability, the Sequoia also costs $179 less than the Suburban per year in maintenance.
With the Chevrolet Suburban and Toyota Sequoia costing $821 and $642 respectively.
Toyota once again offers a vehicle that matches up to the competition while also being far more practical in the long run.
Related: How Long Do Toyota Sequoias Last?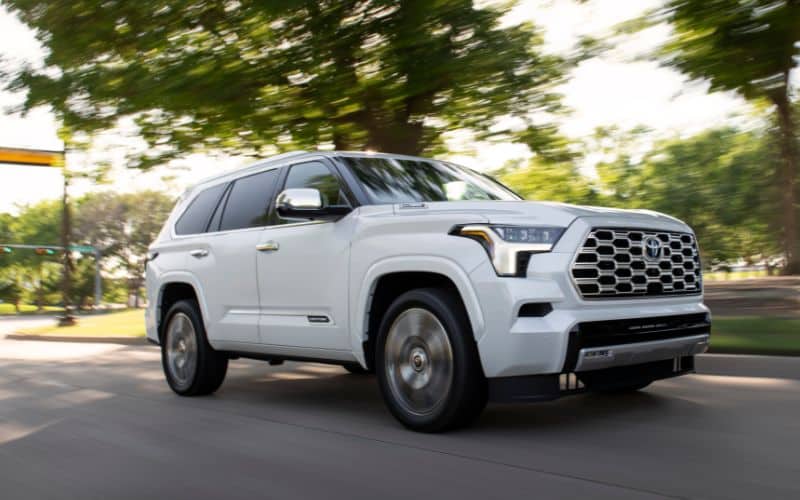 How Reliable is a Chevrolet Suburban?
When looking to buy an SUV, researching a vehicle's reliability is a key criteria.
RepairPal gives the Chevrolet Suburban a fairly average reliability score of 3.0 out of 5.0 and ranks it 11th out of 14 for full-size SUVs. JD Power has awarded the 2021 Suburban an 81/100 score for quality and reliability.
Reliability Compared to Other Fullsize SUVs
| | |
| --- | --- |
| Model | Reliability |
| Mazda CX-9 | 4.0 / 5.0 |
| Nissan Armada | 3.5 / 5.0 |
| Dodge Durango | 3.5 / 5.0 |
| Jeep Commander | 3.5 / 5.0 |
| Toyota Sequoia | 3.5 / 5.0 |
| GMC Yukon | 3.5 / 5.0 |
| Ford Expedition | 3.0 / 5.0 |
| Chevrolet Avalanche | 3.0 / 5.0 |
| Chevrolet Suburban 1500 | 3.0 / 5.0 |
| GMC Yukon XL 1500 | 3.0 / 5.0 |
| Chevrolet Suburban | 3.0 / 5.0 |
| GMC Yukon XL | 3.0 / 5.0 |
| Chevrolet Suburban 2500 | 2.5 / 5.0 |
| Toyota Land Cruiser | 2.5 / 5.0 |
| Avg. Fullsize SUV | 3.0 |
The Best and Worst Years of the Chevrolet Suburban
The best Chevrolet Suburban model years are 2024, 2023, 2022, 2020, 2019, 2018, 2014, and 2006. The worst model years of the Suburban are 1996 to 2005, 2007 to 2011, 2015 to 2017 and 2021. This is based on auto industry reviews, NHTSA statistics, reported problems, and consumer feedback.
The more recent models are generally better thanks to updated tech and equipment.
Older models from 96 – 05 had their fair share of brake issues and are best avoided.
If you're looking for a good balance of reliability and price the 2018 and 2019 models are solid choices.
For a more in-depth look, check out our article: 27 Best & Worst Chevrolet Suburban Years (Pictures & Stats)
What About Recalls?
Here is the full list of recalls:
1985: 0 recalls
1986: 0 recalls
1987: 0 recalls
1988: 4 recalls
1989: 4 recalls
1990: 4 recalls
1991: 4 recalls
1992: 4 recalls
1993: 5 recalls
1994: 2 recalls
1995: 3 recalls
1996: 4 recalls
1997: 4 recalls
1998: 2 recalls
1999: 2 recalls
2000: 12 recalls
2001: 9 recalls
2002: 5 recalls
2003: 2 recalls
2004: 4 recalls
2005: 3 recalls
2006: 4 recalls
2007: 4 recalls
2008: 3 recalls
2009: 1 recall
2010: 4 recalls
2011: 12 recalls
2012: 8 recalls
2013: 10 recalls
2014: 2 recalls
2015: 4 recalls
2016: 4 recalls
2017: 2 recalls
2018: 1 recall
2019: 1 recall
2020: 0 recalls
2021:0 recalls
Chevrolet Suburban Model Year List:
Here is a full list of model years for the Suburban:
1935 Chevrolet Suburban
1936 Chevrolet Suburban
1937 Chevrolet Suburban
1938 Chevrolet Suburban
1939 Chevrolet Suburban
1940 Chevrolet Suburban
1941 Chevrolet Suburban
1942 Chevrolet Suburban
1943 Chevrolet Suburban
1944 Chevrolet Suburban
1945 Chevrolet Suburban
1946 Chevrolet Suburban
1947 Chevrolet Suburban
1948 Chevrolet Suburban
1949 Chevrolet Suburban
1950 Chevrolet Suburban
1950 Chevrolet Suburban
1951 Chevrolet Suburban
1952 Chevrolet Suburban
1953 Chevrolet Suburban
1954 Chevrolet Suburban
1955 Chevrolet Suburban
1956 Chevrolet Suburban
1957 Chevrolet Suburban
1958 Chevrolet Suburban
1959 Chevrolet Suburban
1960 Chevrolet Suburban
1961 Chevrolet Suburban
1962 Chevrolet Suburban
1963 Chevrolet Suburban
1964 Chevrolet Suburban
1965 Chevrolet Suburban
1966 Chevrolet Suburban
1967 Chevrolet Suburban
1968 Chevrolet Suburban
1969 Chevrolet Suburban
1970 Chevrolet Suburban
1971 Chevrolet Suburban
1972 Chevrolet Suburban
1973 Chevrolet Suburban
1974 Chevrolet Suburban
1975 Chevrolet Suburban
1976 Chevrolet Suburban
1977 Chevrolet Suburban
1978 Chevrolet Suburban
1979 Chevrolet Suburban
1980 Chevrolet Suburban
1981 Chevrolet Suburban
1982 Chevrolet Suburban
1983 Chevrolet Suburban
1984 Chevrolet Suburban
1985 Chevrolet Suburban
1986 Chevrolet Suburban
1987 Chevrolet Suburban
1988 Chevrolet Suburban
1989 Chevrolet Suburban
1990 Chevrolet Suburban
1991 Chevrolet Suburban
1992 Chevrolet Suburban
1993 Chevrolet Suburban
1994 Chevrolet Suburban
1995 Chevrolet Suburban
1996 Chevrolet Suburban
1997 Chevrolet Suburban
1998 Chevrolet Suburban
1999 Chevrolet Suburban
2000 Chevrolet Suburban
2001 Chevrolet Suburban
2002 Chevrolet Suburban
2003 Chevrolet Suburban
2004 Chevrolet Suburban
2005 Chevrolet Suburban
2006 Chevrolet Suburban
2007 Chevrolet Suburban
2008 Chevrolet Suburban
2009 Chevrolet Suburban
2010 Chevrolet Suburban
2011 Chevrolet Suburban
2012 Chevrolet Suburban
2013 Chevrolet Suburban
2014 Chevrolet Suburban
2015 Chevrolet Suburban
2016 Chevrolet Suburban
2017 Chevrolet Suburban
2018 Chevrolet Suburban
2019 Chevrolet Suburban
2020 Chevrolet Suburban
2021 Chevrolet Suburban
Is the Chevrolet Suburban Expensive to Maintain?
According to RepairPal, the Chevrolet Suburban will cost on average $821 a year to maintain, with an expected cost of $4,105 over a 5 year period.
This is slightly higher in comparison to an average full-size SUV maintenance cost of $758 / year and a 5 year total of $3,790.
Model
Avg. Annual
Repair Cost
Frequency of
Unscheduled
Repairs (per year)
Probability of
Severe Repairs
Mazda CX-9
$539
0.6
10%
Nissan Armada
$550
0.4
13%
Dodge Durango
$675
0.2
13%
Jeep Commander
$639
0.4
15%
Toyota Sequoia
$642
0.4
15%
GMC Yukon
$747
0.3
16%
Ford Expedition
$861
0.3
15%
Chevrolet Avalanche
$700
0.5
18%
Chevrolet Suburban 1500
$821
0.4
18%
GMC Yukon XL 1500
$852
0.4
18%
Chevrolet Suburban
$944
0.5
15%
GMC Yukon XL
$934
0.6
16%
Chevrolet Suburban 2500
$870
0.3
21%
Toyota Land Cruiser
$843
0.7
21%
Avg. Fullsize SUV
$784
0.4
15%
How Long Do the Brakes Last?
Chevy Suburban brake pads usually last between 40,000 and 60,000 miles.
How you drive your vehicle will play a big part in brake longevity. If you tend to do a lot of stop-and-go driving or are prone to heavy braking then your brakes will need frequent replacement.
Full and complete stops from a high speed are the biggest culprit of premature brake pad wear.
How Long Do the Tires Last?
Chevrolet Suburban tires last up to 5 years, which means an average of 75,000 miles given the 15,000 miles driven per year.
Maintaining the correct tire pressure will not only keep you safe it will also bolster your tire's lifespan, the correct pressure for your tires is usually located in the driver's door jamb.
To ensure even wear of your tires, have them rotated regularly as specified in the owner's manual or new-tire warranty guidelines, this is usually every 5,000 – 8,000 miles.
How Long Does the Transmission Last?
The transmission on the Chevy Suburban is built to last between 130,000 to 220,000 miles without ever needing replacement, so long as a proper servicing schedule is followed.
Ensure fluid levels are topped up and fix any problems immediately to keep the transmission running smoothly.
How Long Do Spark Plugs Last?
Chevy Suburban spark plugs are built to last between 30,000 and 35,000 miles before needing replacement.
Spark plugs are usually changed when you go for a tune up.
You may also be interested in our article: Chevrolet Suburban Beeping (9 Causes & Solutions)
What About Insurance Cost?
The average insurance costs for a Chevy Suburban is $117 per month or $1,398 annually.
Tips to Prolong the Life of Your Chevrolet Suburban
Keep up to date with factory scheduled maintenance.
Keep fluids topped up and check fluid levels regularly
Drive smoothly, use controlled acceleration and braking
Check your tire pressures at regular intervals
Check engine oil every two weeks
Use good quality parts and fluids
Invest in a ceramic coating to protect against contaminants and minor scratches
Consider all rust-proofing options
Wash the vehicle regularly particularly when encountering salt and snow
Confirm the weight of objects before attempting to tow them, do not overload your vehicle.
Resources
https://www.carcomplaints.com/Chevrolet/Suburban/2021/
https://www.edmunds.com/chevrolet/suburban/2019/cost-to-own/
https://repairpal.com/reliability/chevrolet/suburban+1500
https://www.chevrolet.com/suvs/suburban
https://enginepatrol.com/suv-long-distance-driving-road-trips/