The Lincoln Nautilus debuted for the 2019 model year, replacing the MKX.
It shares a lot of similarities with the Ford Edge although it comes with more luxury features such as massaging, heated and ventilated front seats.
If you're wondering what the average lifespan of one of these vehicles is, this article is for you.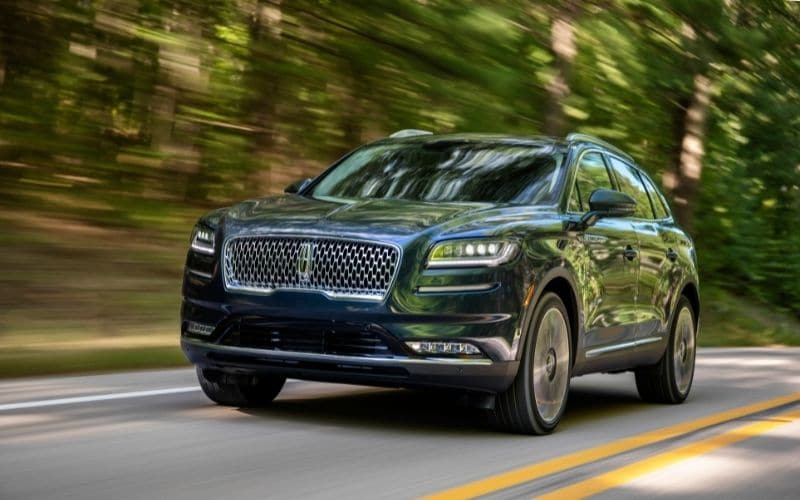 Here is the short answer to how long the Lincoln Nautilus lasts:
A Lincoln Nautilus can last 200,000 – 250,000 miles when driven conservatively and properly maintained. Based on driving 15,000 miles per year, you can expect the Lincoln Nautilus to last 13 – 17 years before requiring uneconomical repairs or becoming too unreliable.
How Many Miles Can You Expect from a Lincoln Nautilus?
The Lincoln Nautilus has only been out a few years however we've got plenty of industry data to help us make our projection – its predecessor, the MKX, has been on the road since 2007.
The main difference between the two, besides the name change, is a refreshed look and a new base engine.
On the used market you can find plenty of MKX models that have hit high numbers – many of which are in excess of 200,000 miles.
And despite having a fairly average reliability rating for the segment (3.0/5.0 according to Repair Pal), these SUVs are more than capable of going the distance and you can expect a similar level of durability from the Nautilus.
Its also worth noting Lincoln vehicles are produced by Ford, and there is no shortage of high-mileage Ford's on the road.
Once you clock over 200,000 miles there is an increased chance of big-ticket items failing like the engine or transmission, and the cost of replacing these could outweigh the value of the vehicle. Or it may just be too unreliable, even with frequent repairs.
Keep in mind the longevity of your Nautilus is dependent on a few key factors at the ownership level – primarily following the maintenance schedule outlined in the owner's manual.
Regularly maintained vehicles are more reliable, more durable, and have higher resale value.
Other important factors include:
Smooth driving habits – this will help minimize wear and tear on vital components
Use good quality parts and fluids, failing to do so could end up costing you more in the long run.
Do Lincoln Nautilus Rust Easily?
The Lincoln Nautilus has only been out a few years and there are currently no rust complaints online about it. The MKX, the Nautilus's predecessor has received some rust complaints however no more so than similar vehicles.
The Nautilus is a fairly new vehicle and this means it will benefit from the most up-to-date rustproofing technology.
2007 and 2008 Lincoln MKX (and Ford Edge) models were subject to a service bulletin, the problem was that rust was forming on the fuel tank which has the potential to cause a fuel leak – dealerships were responsible for rectifying this.
Fortunately, if you're looking at a Nautilus this won't be an issue.
A common rust issue for the MKX was caused by the dust coming from the metallic brake pads (this is more prominent on light-colored vehicles).
The dust settles on the vehicle and over time will start to rust if it's not washed regularly and waxed every now and then.
To keep your Nautilus rust free the best line of defense is regular car washes especially after exposure to road salt, dirt and acid rain – make sure to get the underside of the vehicle too.
What is High Mileage for a Lincoln Nautilus?
A Lincoln Nautilus with over 100,000 miles is considered high mileage. Although the vehicle may still have plenty of life left, it will have lost a lot of its original value and will likely require some replacement parts sooner rather than later, it will also have acquired some degree of wear and tear.
Purchasing a high mileage Lincoln Nautilus isn't necessarily a bad idea, it really depends on its overall condition.
A well-kept Lincoln Nautilus with over 100,000 miles might be a better option than one with 70,000 miles that had many owners and led a tough life or was previously a rental car.
If you're buying a used Lincoln Nautilus, consider the following:
Maintenance history. Check that the car was properly serviced and the owner can provide proof of this.
Get a second opinion. Take it to an independent auto repair shop or have it inspected by a mechanic you trust.
Check for rust. Rust is a problem that will spread. Some dishonest salespeople cover up the rust with a bit of paint or some stickers. It's always a good idea to look under the car.
Take it for a test drive: Ask the owner to leave the car cold for you and keep an ear out for strange noises.
Number of previous owners. As a general rule, less is better. More owners usually equate to more wear-and-tear. If one family owned it and drove the full mileage and serviced the car, then you can almost guarantee they took good care of it throughout their ownership.
Examine the interior. The condition of the interior tells the story of how well the car was maintained and cared for. Does the steering wheel, pedals, or shifter look suspiciously new? If so, there's a good chance that the car was heavily used, and those parts were just replaced before sale.
Check the car's VIN and get a full history report. Was it a taxi or rental car? Recalls? How many owners? Real mileage? Stolen? Any accidents? If you're buying a used Lincoln, always check the VIN – you never know what the car has been through.
You may also be interested in our article: How Long Do Lincoln Aviators Last?
How Long Does the Lincoln Nautilus Last Compared to Similar Car Models?
In this section, we'll look at some of the Lincoln Nautilus's closest competitors and see how they stack up in terms of durability and repair costs.
Lincoln Nautilus vs. Ford Edge
The Edge is essentially the Nautilus' less luxurious sibling and costs roughly $10,000 less when comparing base models.
The Ford Edge can last 200,000 to 250,000 miles or 13-17 years, equal to what is expected of the Lincoln Nautilus.
Lincoln Nautilus
Ford Edge
RepairPal Reliability Rating
NA
(3.0/5.0 MKX)
3.5/5.0
RepairPal Reliability Ranking
NA
Luxury Midsize SUVs
(9th / 14 MKX)
11th / 26
Midsize SUVs
Average Annual Repair Cost
$811
$611
As you might expect both vehicles are pretty much the same size, and they also feature the same two engines.
The base engine is a 250-horsepower 2.0-liter turbocharged four-cylinder, or you can opt for the 335-horsepower 2.7-liter V6.
Either of these comes with an eight-speed automatic transmission.
Lincoln Nautilus vs. Genesis GV80
The Genesis GV80 debuted in 2020 and is the luxury equivalent of the Hyundai Palisade which debuted in 2018.
The Genesis GV80 is expected to last 250,000 – 300,000 miles or 17 – 20 years, greater than what is expected of the Lincoln Nautilus.
Lincoln Nautilus
Genesis GV80
RepairPal Reliability Rating
NA
(3.0/5.0 MKX)
NA
RepairPal Reliability Ranking
NA
Luxury Midsize SUVs
(9th / 14 MKX)
NA
Luxury Midsize SUVs
Average Annual Repair Cost
$811
NA
The Genesis GV80, like the Nautilus, has only been out a very short amount of time – however, in recent years Hyundai vehicles have received some of the best reliability ratings across various segments.
The Hyundai Palisade is ranked #1 in Midsize SUVs by U.S. News & World and you can expect the Genesis GV80 to be just as impressive.
The GV80 has a notably longer basic, corrosion and powertrain warranty when compared to the Nautilus but it is also notably more expensive.
Lincoln Nautilus vs. Audi Q5
The Q5 is a sleek, stylish SUV from German automakers Audi.
The Audi Q5 can last 150,000 – 200,000 miles or 10 – 13 years, slightly less than what is expected of the Lincoln Nautilus.
Lincoln Nautilus
Audi Q5
RepairPal Reliability Rating
NA
(3.0/5.0 MKX)
3.0/5.0
RepairPal Reliability Ranking
NA
Luxury Midsize SUVs
(9th / 14 MKX)
11th / 14
Luxury Midsize SUVs
Average Annual Repair Cost
$811
$928
The Q5 hasn't received the best reliability scores but what it lacks in dependability it makes up for in performance and chiseled looks.
Choosing between these two will likely come down to personal preference as stylistically they are quite different, we'd advise taking both for a test drive.
You may also be interested in our article: How Long Do Audi Q5 Last?
Comparison Chart
Lincoln Nautilus
Ford Edge
Genesis GV80
Audi Q5
Annual Repair Cost
$811
$611
$1,185
$928
Reliability Rating
NA
(3.0/5.0 MKX)
3.5/5.0
NA
3.0/5.0
Lifespan (miles)
200k – 250k
200k – 250k
250k – 300k
150k – 200k
Is the Lincoln Nautilus Reliable?
The Lincoln Nautilus is fairly new and there isn't a huge amount of data regarding its reliability at this time. Its predecessor the MKX, received average reliability scores from auto review sites and it would be fair to assume the Nautilus will be about the same.
Lincoln cars aren't best known for their reliability, in fact, Repair Pal ranks them just 24th out of 32 for all car brands.
The Nautilus' predecessor, the MKX, was given 3.0 / 5.0 from Repair Pal which places it at the lower end of the segment.
However, Kelley Blue Book's consumer rating index gave the Lincoln Nautilus a near-perfect reliability rating of 4.8/5.0 based on 50 reviews, one happy owner posted "Everything works as advertised and I expect this will be a very reliable car".
In summary, there are some mixed reviews, which is what we'd expect from Lincoln, only time will tell just how reliable the Nautilus really is.
Consumer Report gave the Lincoln Nautilus the following reliability reviews:
| | |
| --- | --- |
| Model Year | Reliability Verdict |
| 2022 | 2/5 (predicted) |
| 2021 | NA |
| 2020 | 3/5 |
| 2019 | 1/5 |
As with longevity, the reliability of your Lincoln Nautilus will also depend on keeping up to date with the service schedule and adopting good driving habits.
Reliability of Other Luxury Midsize SUVs
Model
Reliability
Lexus RX450h
4.0 / 5.0
Acura MDX
4.0 / 5.0
Lexus RX350
4.0 / 5.0
Infiniti FX35
3.5 / 5.0
Lexus GX460
3.5 / 5.0
Volvo XC70
3.5 / 5.0
Cadillac SRX
3.5 / 5.0
Volvo XC90
3.5 / 5.0
Lincoln MKX
(Lincoln Nautilus)
3.0 / 5.0
Mercedes-Benz ML350
3.0 / 5.0
Audi Q5
3.0 / 5.0
Mercedes-Benz ML550
2.5 / 5.0
Land Rover LR4
2.0 / 5.0
Porsche Cayenne
1.5 / 5.0
Avg. Luxury Midsize SUV
4.0
The Best and Worst Years for the Lincoln Nautilus
Worst Model Year
The worst model year for the Lincoln Nautilus is the 2019 model year. This is to be expected somewhat as this was the first model year of the vehicle, first model years are notoriously the most problematic.
It's not uncommon for first model years to have the most problems.
Sometimes issues don't become evident until the car is produced and driven on a mass scale – that's why it's generally safer to buy the following model years as any initial teething issues will have been addressed.
According to Car Complaints, the 2019 Nautilus suffered from harsh shifting and in some instances, this required the entire transmission to be replaced.
One upset driver posted:
"Multiple transmission problems on a $70K vehicle. COMPLETELY UNACCEPTABLE, the transmission cannot decide which gear it wants to go into. It's all over the place."
There were also reported complaints pertaining to glitchy electrical systems and a faulty navigation system.
Best Model Year
Any model after 2019 is the best model year for the Lincoln Nautilus at this time.
The latest Nautilus models are expected to be the best, simply because Lincoln will have been able to make some adjustments and fine-tune their product.
Despite not much data, we can already see a drop off in the number of complaints with the 2020 model.
Our top pick would be the 2021 and 2022 models as they both benefit from a thorough interior design and should be far less problematic than the 2019 model.
Model Year and Number of Complaints
Here is the total number of complaints and problems for every Lincoln Nautilus model year from the CarComplaints and Car Problem Zoo databases:
Model Year
Car Complaints
No. of Complaints
2022
NA
2021
NA
2020
1
2019
31
What About Recalls for These Models?
The Lincoln Nautilus has had a total of 7 recall campaigns since 2019.
You can check if your Lincoln Nautilus has been subjected to a recall campaign by entering your VIN (Vehicle Identification Number) on Lincoln's recall page on their website.
Recalls are manufacturing faults repaired by the dealership at no charge to the consumer.
Total number of recall campaigns for the Lincoln Nautilus:
2022 Lincoln Nautilus: 0
2021 Lincoln Nautilus: 0
2020 Lincoln Nautilus: 3
2019 Lincoln Nautilus: 4
Lincoln Nautilus Model Year List
First Generation (2019-2022)
2019 Lincoln Nautilus
2020 Lincoln Nautilus
2021 Lincoln Nautilus
2022 Lincoln Nautilus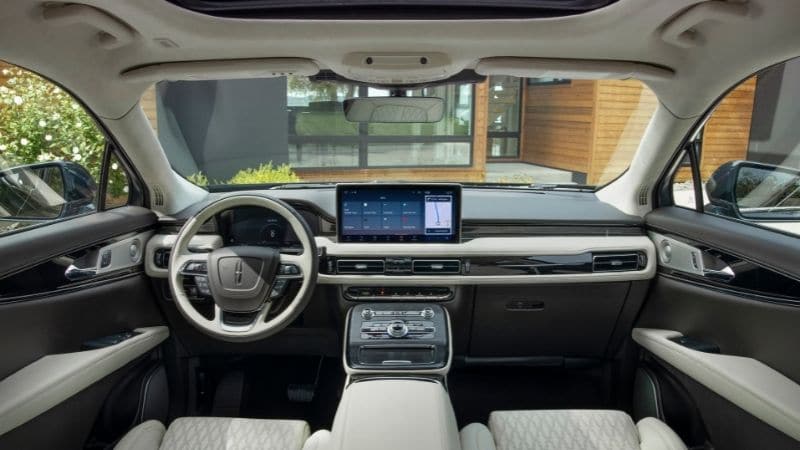 Are Lincoln Nautilus Expensive to Maintain?
A Lincoln Nautilus will cost an average of $811 per year in repairs and maintenance. This is roughly equal to the average of $806 for luxury midsize SUVs and notably more than the average for all vehicles across different segments, which is estimated at $652.
As a luxury vehicle with not the best reliability record, you can expect the Nautilus to be more expensive to maintain than other vehicles in its class. However, you should have no problem taking it to an independent Ford mechanic for servicing and repairs.
Model
Avg. Annual
Repair Cost
Frequency of
Unscheduled
Repairs (per year)
Probability of
Severe Repairs
Lexus RX450h
$540
0.5
7%
Acura MDX
$571
0.5
8%
Lexus RX350
$550
0.4
8%
Infiniti FX35
$617
0.7
9%
Lexus GX460
$770
0.8
9%
Volvo XC70
$804
0.6
10%
Cadillac SRX
$703
0.4
15%
Volvo XC90
$851
0.6
11%
Lincoln MKX
(Lincoln Nautilus)
$811
0.7
15%
Mercedes-Benz ML350
$1,020
0.6
13%
Audi Q5
$928
1.2
9%
Mercedes-Benz ML550
$1,084
0.8
16%
Land Rover LR4
$1,241
0.9
15%
Porsche Cayenne
$1,231
1.2
21%
Avg. Luxury Midsize SUV
$806
0.6
11%
How Long Do the Brakes Last?
Lincoln Nautilus brake pads will typically last between 30,000 and 60,000 miles. This can vary widely and depends mostly on your style of driving and frequency of braking.
You can expect your brakes to wear out sooner if you frequently stop and accelerate in rush-hour traffic
Open road driving means the brakes receive less use and therefore less wear and tear.
Full and complete stops from a high speed are the #1 cause of premature brake pad wear.
A sporty driving style will lead to faster deterioration of brakes.
A slow and steady style will help them last longer.
How Long Do the Tires Last?
The Lincoln Nautilus's stock tires usually last around 40,000 to 50,000 miles or 3 to 5 years. However, they can wear out much sooner. This depends on various factors, such as driving habits, climate, and road conditions.
Rotate tires every 5,000 miles to ensure even wear.
Check your tire pressure every few weeks to make sure they're at the correct tire pressure.
Have a mechanic or tire shop check your wheel alignment every 6 months.
How Long Do Lincoln Nautilus Engines Last?
The Lincoln Nautilus comes with a choice of either a 2.0L 4-cylinder or a 2.7L V6, both of which should last at least 200,000 miles.
With regular maintenance and good driving habits, these engines should have no trouble hitting high numbers.
How Long Do Lincoln Nautilus Batteries Last?
The Lincoln Nautilus battery should last between 3 – 5 years. A vehicle's battery life varies depending on many factors such as climate, driving habits, and battery type, among many others.
Keep your battery tightly fastened: The vibrations of your car can loosen the connections, potentially resulting in short circuits and internal damage.
Limit short rides: Quick car rides prevent the battery from fully charging.
Storage: Keep your Lincoln Nautilus stored indoors to protect it from extreme temperature changes.
Control Corrosion: Clean the terminals (toothbrush dipped in baking soda and water mixture) and keep them free from build-up.
How Long Do the Spark Plugs Last?
The Lincoln Nautilus iridium-tipped spark plugs should last 100,000 miles. If your Nautilus is equipped with regular spark plugs, these will last around 30,000 miles.
Spark plugs are usually inspected every time you take your vehicle in for a tune-up.
Signs of a fouled spark plug include:
Reduced gas mileage
Lack of acceleration
Rough idling
Hard starts
Engine misfires
What About Insurance Costs?
The average cost of full comprehensive coverage for a Lincoln Nautilus is $1,566 per year or around $131 per month.
Insurance costs can vary from person to person; be sure to shop around to find the best potential deal for your Lincoln Nautilus.
Tips to Prolong the Life of Your Lincoln Nautilus
Adopt smooth driving habits.
Keep up to date with factory-recommended maintenance.
Use quality parts and fluids.
Keep on top of repairs to prevent them from developing into larger problems.
Regularly wash your Lincoln Nautilus to remove dirt and grime to protect the paint and undercarriage from rust developing.
Check your Lincoln Nautilus's engine oil, coolant, brake, and transmission fluid levels and top them up when required.
Keep your Lincoln Nautilus stored in a garage to help protect it from the elements.
Read the owner's manual to learn the location of important components, what your Lincoln Nautilus needs and what quantity, and to understand the symbols and dashboard warning lights.
Resources