Modern motorcycles come in all shapes and sizes, designed for various riding styles.
From long jaunts of highway riding with camping gear to cross-country off-roading to lightning-fast rips around the racetrack, motorcycling means something a little different to everyone; it's helpful to know what type of bike you're looking for in advance.
This article lists the key features of 15 different types of motorcycles, contrasting the aesthetic differences and what types of riding each is suited for.
1. Cruisers
Cruisers are the style of motorcycle most associated with the American biker image. Cruisers are low, and beefy muscle bike riders typically sit on rather than on top of.
As its name implies, cruisers are motorcycles intended for cruising in a comfortable position at a relaxed pace, often for long distances.
While cruisers were pioneered in America by Indian motorcycles, they were made most famous by the American moto icon Harley-Davidson and the various Harleys ridden in movies.
Japanese and European brands have since caught onto the low-and-bold cruiser motorcycle trend.
Because cruisers are designed for relaxed paved-road riding, they don't necessarily require high-powered, low-torque race engines or liquid cooling systems.
Cruisers typically stock V-Twin engines that are air-cooled and straightforward, making them cheap and easy to work on. This makes cruisers the most popular type of motorcycle for custom bike fabricators and chopper builders—choppers are cruisers chopped down by a custom fabricator to resemble the more crude cruisers of the 50s-70s.
Popular cruisers include:
The Harley-Davidson Sportster.
Harley-Davidson Lowrider S.
Indian Scout.
Indian Chief.
Honda Shadow series.
Yamaha V-Star series.
Key Features of Cruiser Motorcycles:
Low seat height
Beefy Chassis
Comfortable seating position
Easy to Wrench On
Signature American-Biker Style
Ideal for commuting and long-distance traveling for riders of all experience levels.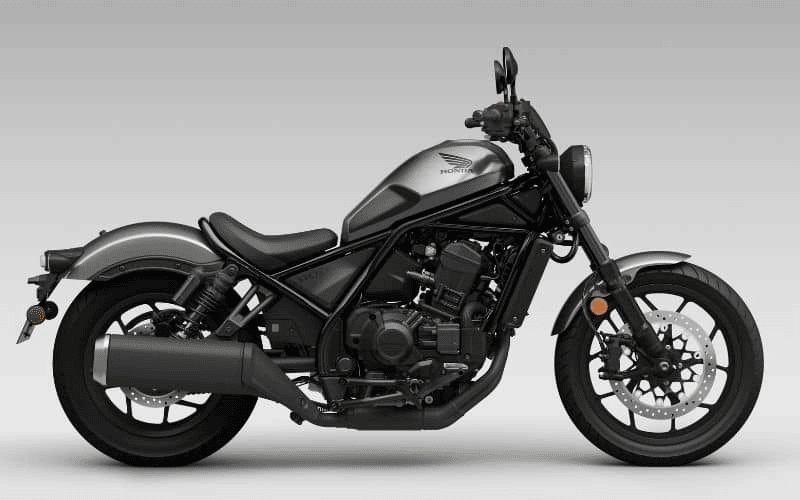 2. Baggers
Baggers are American-Cruiser-style motorcycles with more oversized frames, chassis, and engines equipped with saddle bags or hard cases for touring.
Baggers often stock windscreens or fairings to protect riders from the wind and rain on long rides.
Baggers with fairings often include speaker systems for music, onboard navigation software, and phone connectivity.
Baggers' riding style and aesthetic are typically the same as an American cruiser. However, the extra weight required for the increased luggage and passenger capacity on baggers often lends to them stocking more powerful, higher-revving V-Twin engines.
Popular Baggers include the Harley-Davidson Street-Glide and Soft Tail Heritage, the Indian Chieftain and Springfield, and the Kawasaki Vulcan Vaquero.
Key Features of Bagger Motorcycles:
Minimalist touring bikes with hard cases and weather protection.
Built onto a classic American Cruiser-style build.
Low seat height with comfort-oriented riding position.
Large Displacement V-Twin Engines–Easy to Work on and often customizable.
Ideal for riders of all experience levels.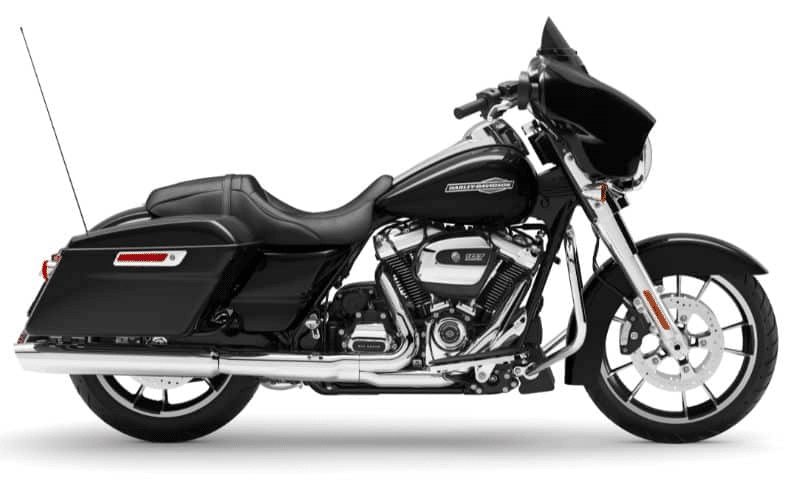 3. Full-Dressers/ Touring Motorcycles
Full dressers are heavy, large-displacement motorcycles intended for cross-country touring with the most amenities that can be fit on two wheels.
Full Dressers include ample storage space capacities, often including rear trunk space, glove compartments, locking saddle bags, tent racks, etc.
Touring motorcycles also include the most advanced features like GPS navigation, infotainment suites, electronic suspension systems., reverse gears, heated seats, heated hand grips, and phone-bike-helmet Bluetooth integration.
Popular touring motorcycle models are the Honda Goldwing, the Kawasaki Vulcan Voyager, the Harley-Davidson Electra Glide Ultra Classic, and the Indian Roadmaster.
Key Features of Full Dresser Touring Motorcycles:
Heavy Motorcycle with Comfort-oriented riding position
Advanced engine technology, infotainment suites, and luxury amenities.
State-of-the-art braking and suspension systems.
For intermediate riders familiar with the physics of heavy-weight motorcycles.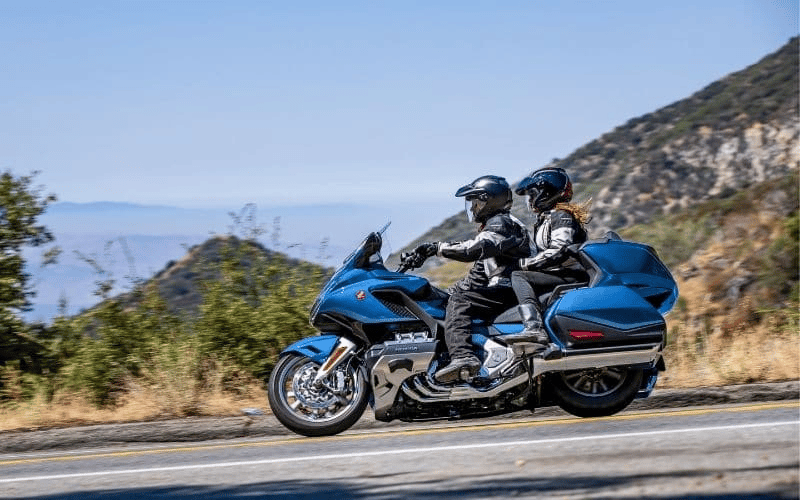 4. Dirt Bikes
Dirt bikes are motorcycles designed to be used strictly in off-road terrain, whether on rugged trails or enclosed dirt tracks.
Dirt bikes are designed to take a beating, both from bobbing up and down and from taking spills, and thus are tall framed with stiff suspension.
Because dirt bikes are built exclusively for off-road riding, they tend to exclude road-safety features like turn signals and sometimes even headlights.
This is done to shave weight off and to remove any fragile or unnecessary accessories that could be damaged from riding wet, muddy, rocky, or sandy terrain.
Popular Dirt Bike brands include KTM, Yamaha, Kawasaki, Honda, and Husqvarna.
Key Features of Dirt Bikes:
Rugged Chassis
High Set Height
Off-road equipped wheelbase and suspension
Typically designed for a particular specialty, like freestyle, racing, trials, trail crawling, etc.
Don't include headlights or turn signals and are therefore not street legal.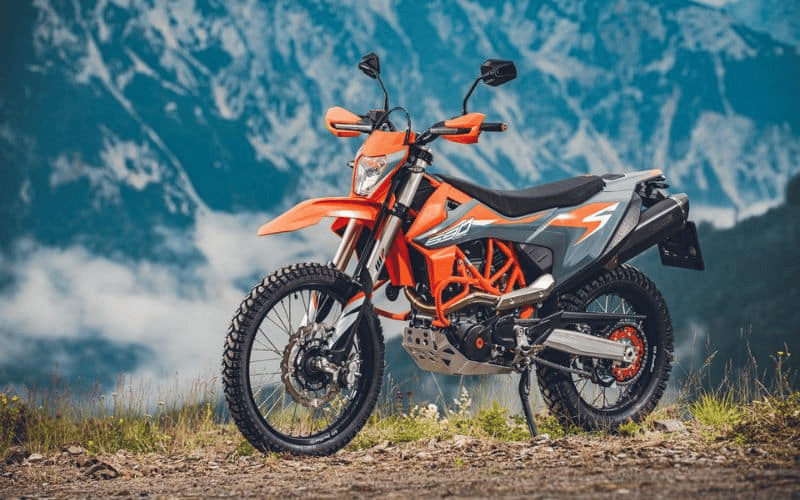 5. Sport Bike
Sport bikes are race-oriented motorcycles designed for aggressive leaning and high-speed, technical riding on enclosed tracks or curvy back roads.
Unlike comfort-oriented cruiser bikes, the riding position on sports bikes is based on ergonomics and aerodynamics.
Spirt bikes feature more complex engines to produce screaming high speeds without blowing gaskets or causing their motors to overheat.
Therefore, sport bikes often require intricate liquid cooling systems and sealed, four-cylinder engines that require specialty technicians to work on.
Popular sports bikes include the Yamaha YZF R1 and R6, the Suzuki GXSR series, and the Honda CBR Firebird series.
Key Features of Sport Bike Motorcycles:
Complex engines capable of high RPMs without overheating.
Aggressive, race-oriented riding positions
Powerful brake systems
Adjustable suspension systems.
Advanced riders are capable of split-second decisions at high speeds.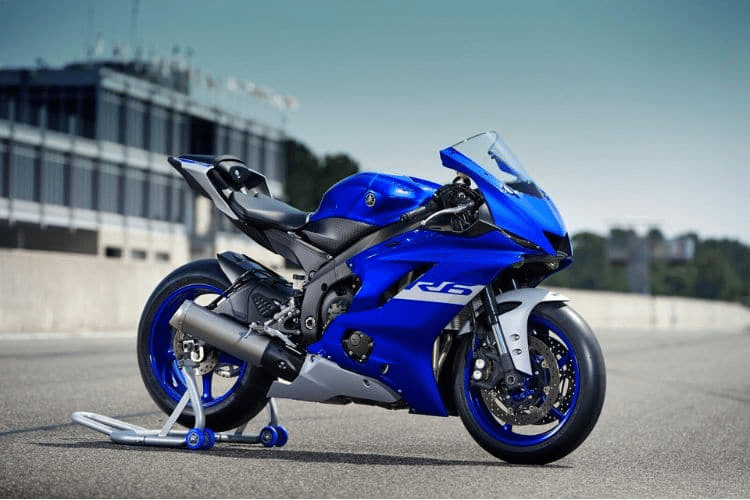 6. Hyperbike
A Hyper bike is a supped-up sport bike stocking a large, powerful engine and advanced technology to create an ultra-refined racing motorcycle.
Hyperbikes include traction control, electronically assisted braking, suspension, and clutch for performance-oriented track riding.
Hyperbikes are often capable of over 200 hp and 180 MPH, making them only safe for expert track riders.
Key Features of Hyperbikes:
Refined engineering and advanced racing technology
Rave-oriented riding position and aesthetic.
Powerful engine for advanced riders only.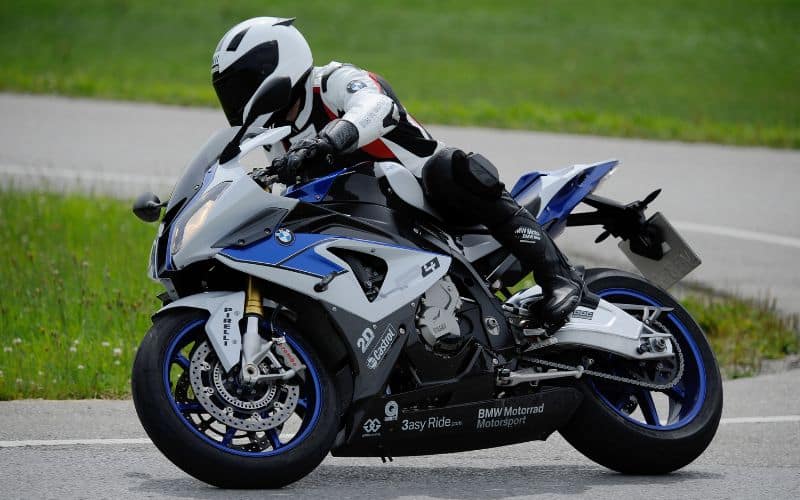 7. Dual-Sport/Adventure Motorcycles
Dual sport motorcycles are bikes capable of riding and performing on paved roads or dirt trails.
Dual sports typically come in two packages: traditional dual-sports are a cross between a dirt bike and a sport bike and are more favorable on the dirt but have all the bells and whistles needed to be legally permissible for street riding.
Adventure bikes are dual sport motorcycles more oriented towards street riding and even touring, but have the suspension, wheelset, and chassis height suitable for riding off-road.
Adventure bikes are ideal for riders who aim to travel cross-country by the interstate highway while detouring dirt roads and mountain trails to find campsites.
Popular dual sports include Yamaha XT250 and the Kawasaki KLX250. Popular Adventure bikes include the Honda Africa Twin and the BMW R1200 GS.
Key Features of Dual Sport/Adventure Motorcycles:
Sturdy frame for rugged terrain with brakes and suspension for off-road riding.
Tires can perform well on paved roads and dirt roads alike.
Street legal; stock with headlights signals and mirrors comes.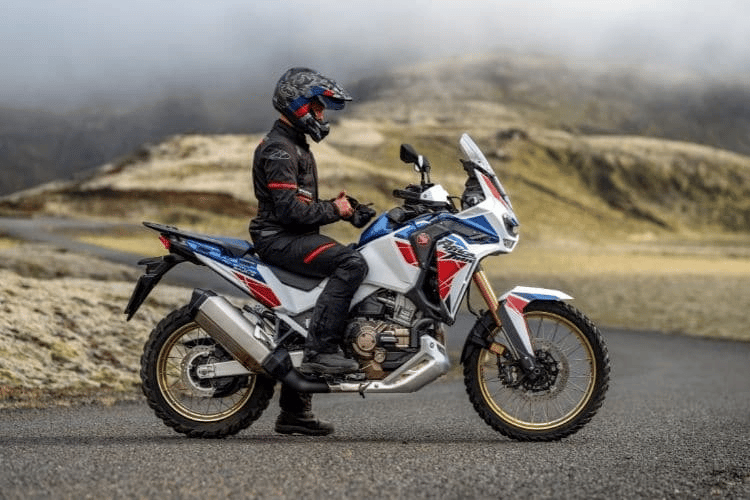 8. Sport Tourers
Sport tourers are sport bikes with a larger chassis, more comfortable seating position, and luggage capacity to suit long-distance travel.
Sport tourers are ideal motorcycles for riders who aim to travel far from home to ride technical mountain roads sport bike style.
Popular Sport Tourers include the Suzuki Hayabusa, the Yamaha Tracer GT, and the Honda NT1100.
Key Features of Sport Touring Motorcycles:
Large-framed Sportbike built up for long-distance travel.
Heavier than a sport bike, often with a larger engine to be equally powerful.
More comfort-oriented in an upright riding position than a traditional sport bike.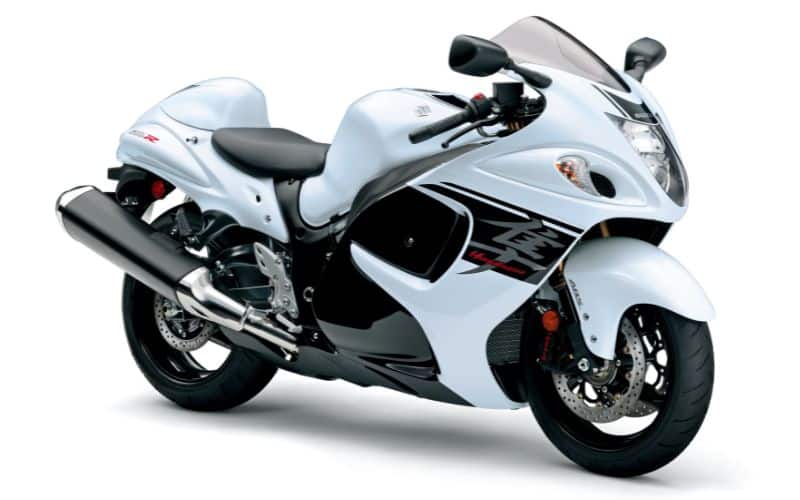 9. Standard/Naked Bikes
A standard motorcycle, a naked bike, is a stripped-down, straightforward, small-medium-sized motorcycle designed for commuting.
Naked bikes are little more than an engine, frame, and modest-sized fuel tank intended to be reliable, easy and cheap to maintain, and even easier to ride and park in a crowded urban area.
Popular standard or naked bikes include:
The Yamaha MT-10.
The Triumph Street Triple.
The Kawasaki Z series.
The KTM Duke series.
Key Features of Standard or Naked Motorcycles:
Minimal bodywork
No frills
Simple engine and chassis design
Easy to Ride
Intended for short-distanced riding and urban commuting
10. Super Moto
A Supermoto is a dirt bike intended for racing, combining elements of track bike suspension and braking systems with the rugged off-road capabilities of a dirtster.
These bikes are specially designed for competitive racing on an enclosed dirt track and are ideal for experienced riders intending to ride off the road aggressively.
Key Features of a Motocross Bike:
Narrow, lightweight chassis intended for racing.
Sophisticated brake system for racing.
Elevated dirt bike seat position and off-road orientated wheels and suspension.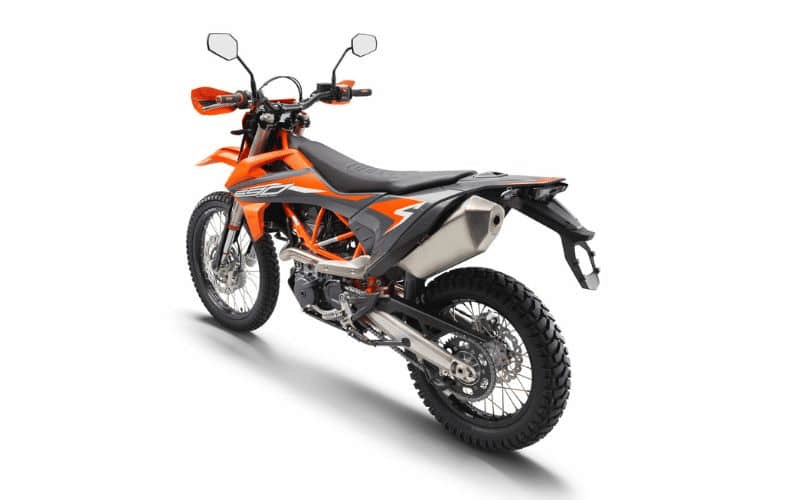 11. Bobber
A Bobber-style motorcycle was popular in World War II when India and Harley-Davidson designed and manufactured military-issue motorcycles for speed, efficiency, and reliable performance.
Bobbers are minimalist cruisers with chopped fenders, knobby tires equipped for riding on rough roads, and spring-equipped seats in place of an actual rear suspension.
Popular modern Bobbers include the Indian Scout Bobber, the Indian Chief Bobber, and the Triumph Bonneville Bobber.
Key Features of Bobber Motorcycles:
Minimalist build.
Knobby Tires
Easy to Ride
Extremely Customizable.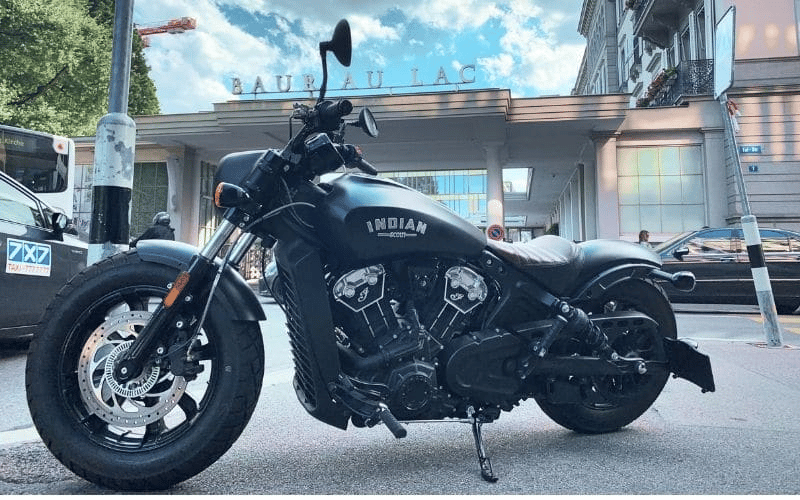 12. Modern Classic/Café Racer
Modern classics are motorcycles built to resemble the safe racers made famous in Europe in the 50s and 60s.
Café racers are narrow, small, and straightforward, like a naked bike, but styled more after the vintage euro bikes, often featuring refined engineering and modern features.
Modern Classics are easy to ride, especially in urban areas, making them excellent choices for experienced commuters and beginners.
Key Features of Modern Classic/Cafe Racer Motorcycles:
Unique, narrow design.
Straight Seat
Mid or rear foot controls
Vintage aesthetic
Easy to Ride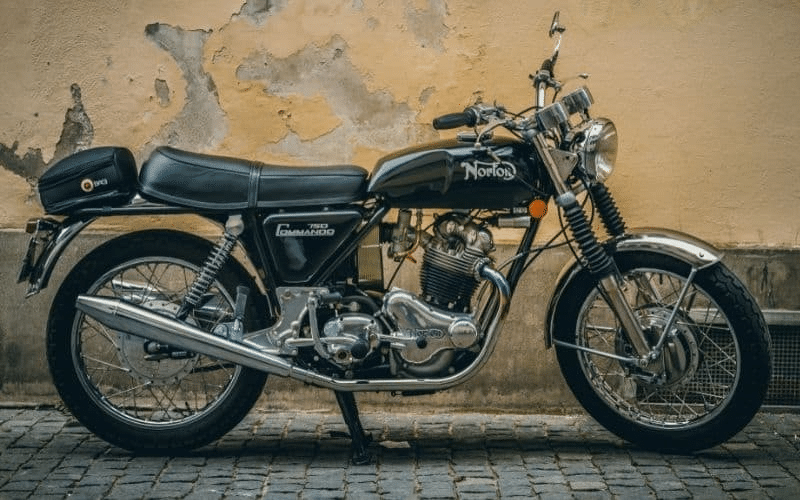 13. Scooter
Scooters are small, lightweight two-wheelers intended for efficient commuting at a slow to moderate speed.
Scooters are cheap, easy to ride, and often feature single-gear or automatic transmissions, so they don't require manual shifting.
The unique scooter seating position keeps the rider's legs in front of them like they're sitting on a chair.
The seat is comfortable, often including storage compartments ideal for commuters.
Scooters are typically intended for urban riding, although highway-ready touring scooters are becoming more popular and will eventually evolve into a motorcycle class.
Key Features of Scooters:
Small, efficient, and practical.
Easy to ride
Commuter oriented
No shifting required
Great for Beginners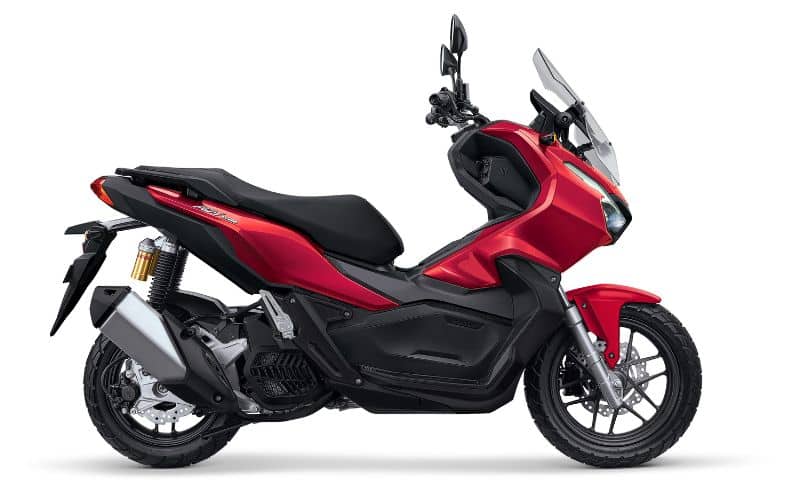 14. Mopeds
Mopeds are small-displacement scooters, as akin to riding a bicycle as a motorcycle can get.
Mopeds are only capable of lower city street speeds and often have single-cylinder engines that are so small they don't require a license to operate.
Mopeds are less comfort-oriented than scooters, as they're built to be cheap and efficient rather than luxurious.
Key Features of Mopeds:
Small
Easy to Ride
Small Engines
For city commuting only, not suitable for highway or technical riding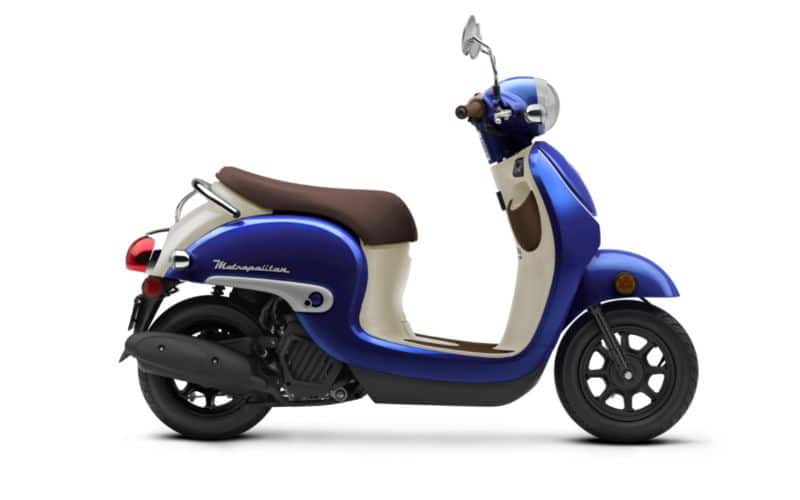 15. Electric Motorcycle
While electric motorcycles come in many styles and packages listed above, their technology and operation are so different that they are considered in their motorcycle category.
Rather than operating on fuel, electric motorcycles are powered by electrically charged battery packs and therefore run on volts rather than piston-generated horsepower.
Electric motorcycles don't require fuel systems, air intake, engine cooling, gearboxes, or transitions, making them easy to ride.
The downside is that they require a recharge on average of every 100 miles, making them reliant on charging stations for a full day of riding.
Key Features of Electric Motorcycles:
No shifting
Beginner Friendly
No Gas Required; Powered by Electric Power
Frequent Battery-Charging Required
Easy to Ride
Quiet
Distinct Style