Known for their distinct engine sound, Harley Davidson is one of the most iconic motorcycle brands in the world.
It is also one of the oldest motorcycle manufacturers in the world, first established in 1903.
Year upon year, Harley Davidson sells well over a hundred thousand motorcycles worldwide and if you're looking to add to those numbers and purchase a new Harley you might be wondering where your motorcycle is made.
In this article we'll answer exactly that, so let's hit the throttle!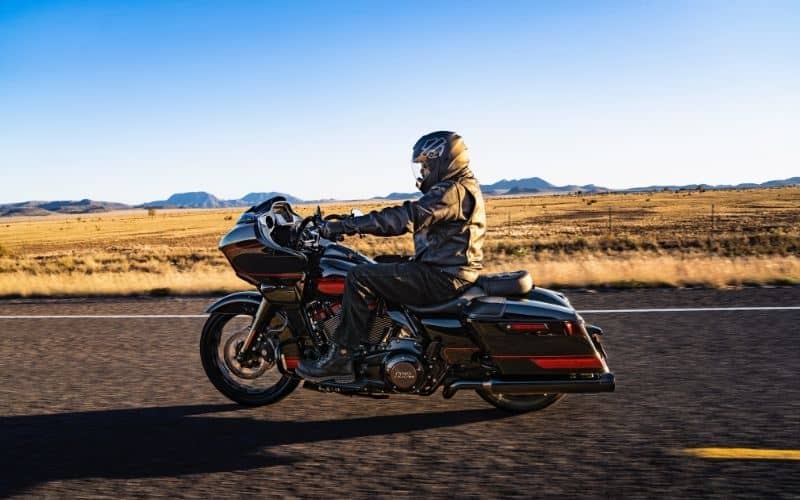 Where are Harley Davidson Motorcycles being made?
Harley Davidson has three factories in the US, but also Brazil, India and most recently Thailand. These are the factories that Harley motorcycles are wholly made and assembled in, Harley Davidson parts are also produced in factories in Germany, Japan, Italy, Taiwan and Mexico.
Are Harley Davidson motorcycles for the US. Market Produced in the US.?
Harley Davidson has three factories in the US, each one is responsible for different models/parts/accessories:
Tomahawk, Wisconsin – Tomahawk Operations
York, Pennsylvania – Vehicle Operations
Menomonee Falls, Wisconsin – Powertrain Operations
All Harley Davidson motorcycles for the US market are produced in the US. More specifically however, they are assembled in these US factories.
Are They Being Assembled in the US.?
All Harley Davidson Motorcycles for the US Market are assembled in the US.
Harley Davidson contracts parts to be manufactured from various factories around the world in places such as Germany, Taiwan, Japan, Mexico and Italy.
These parts are then imported to the relevant US factories, the motorcycles are assembled and then sent out to US based Harley Davidson dealers.
It is unknown the percentage of how much of a Harley Davidson motorcycle is actually manufactured in the US as it is widely understood that this varies from model to model and year to year.
It is known that it is not just accessories like seats and windshields that are produced outside of the US but also more crucial parts like engine components too.
You may also be interested in our article: Are Harley's worth the money?
How Can You Check Where a Specific Harley Davidson Was Produced?
If your Harley Davidson was purchased in the US then it will have been produced at one of the US based facilities.
You can also use the VIN (Vehicle Identification Number) to find out where your motorcycle was produced and at which facility.
The unique 17 digit code will be stamped typically on a plate on your frame and your engine casing. The first 3 digits will tell you in what country your motorcycle was manufactured for sale:
1HD – Manufactured for sale within the United States
5HD – Manufactured for sale outside of the United States
932 – Manufactured in and for sale only in Brazil
MEG – Manufactured in and for sale only in India
The 11th digit will tell you at which plant your motorcycle was manufactured:
Y, B – York, Pennsylvania
T – Tomahawk, Wisconsin
J – Milwaukee, Wisconsin
K – Kansas City, Missouri
D – Manaus, Brazil
E – Buell, East Troy, Wisconsin
N – Haryana, India (Bawal District Rewari)
The digit that corresponds with the manufacturing plant in Thailand is not currently available to find online.
If your motorcycle is a model built in late 2019 onwards, you purchased it in Europe, and the 11th digit in your VIN does not match those on the list then it is likely to be from the Thailand plant.
Your Harley dealer should be able to confirm this for you
You may also be interested in our article: where are Honda Goldwing's made?
Are Harleys Built Outside of the US or US Built Harleys Better?
In theory there should be absolutely no difference in build quality between Harley Davidson motorcycles built outside of the US compared to those in the US.
Harley Davidson contracts manufacturing of parts for its motorcycles from factories around the world and has them sent to relevant factories for assembly.
Where Are Harley Davidson Motorcycles Designed?
Harley Davidson has four product development facilities they are all in the US:
Wauwatosa, Wisconsin – Product Development Center
Yucca, Arizona – Arizona Proving Ground
Mountain View, California – Livewire Labs
Naples, Florida – Florida Evaluation Center
Design work for Harley Davidson motorcycles will take place across these four facilities starting off at the Wauwatosa, Product Development Center.
Where Are Harley Davidsons Made for the Australian Market?
Up until 2019 Harley Davidson had an assembly plant in Adelaide, Australia. For Harley owners down under, this is where their hogs would've been built.
However, this has since been closed so Harley Davidson motorcycles for the Australian market will now be imported from one of the other factories depending on the model, so it is possible for them to come from the USA, India or Thailand.
The Street 500 and Street 750 were specifically being produced in the Bawal, India factory so these would have been exported directly to Australian dealers from there.
Where Are Harley Davidsons Made for the Canada Market?
Harley Davidsons for the Canadian market will most likely be produced in the US assembly plants however, as with Australia certain models may possibly also be produced in India or Thailand.
Where Are Harley Davidsons Made for the UK Market?
Harley Davidson will be producing the majority of their motorcycles for the UK and European market at their assembley plant in Thailand.
Production was moved outside of the US due to a significant increase in taxes, imposed by the EU for importing motorcycles from the US.
Shifting production and investing in facilities overseas was the only sustainable way that Harley Davidson could circumvent the costs, as Harleys imported from Thailand would be subject to a lower tariff.
Is Harley Davidson Planning to Move Its Production?
Harley Davidson has suggested that they will continue to invest in production overseas, but they are committed to maintaining production also in the US and there is no indication of any further changes to the US facilities at this time.
There have been some rumors about manufacturing to take place in China, however no agreements or solid commitments have been made.
The Kansas City plant was closed in 2019 which caused controversy as workers claimed it was due to the opening of a new manufacturing facility in Thailand.
Harley Davidson denied this and said the new facility in Thailand was there to boost sales overseas.
You may also be interested in our article: How Long Do Harley Davidsons Last (Complete Guide)
Is Harley Davidson Hiring or Firing in the US?
Harley Davidson is currently hiring in the US across all of their departments and facilities.
While some production has shifted abroad, this has not affected the production for the US market and therefore Harley Davidson remains a stable and steady American company, contributing to the US economy.
Is Harley Davidson an American Company?
Harley Davidson is an American company, the company was founded in 1903 in Milwaukee, Wisconsin. The corporate headquarters remain in Milwaukee on the site of their first factory.
Resources
https://www.harley-davidson.com/