The Audi Q3 is a luxury subcompact SUV from the German brand Audi.
Dashing and stylish, the Q3 model was launched internationally in 2011 but only began sales in North America for the 2015 model year.
It comes packed with refined engines, slick dual-clutch transmissions, class-leading interior design, and agile hatchback-like handling too.
In this article, we'll take a closer look at the Q3's average lifespan…
Here is the short answer to how long an Audi Q3 will last:
The Audi Q3 will last on average 150,000 – 200,000 miles, provided it has been well taken care of and routinely serviced. Based on driving 15,000 miles per year, a Q3 will last 10 – 13 years before it may require expensive repairs or breakdown.
How Long Do Audi Q3 Last:
Audi's Q3 has been available in North America since 2015 and has proven to be one of the brand's most popular models since.
That said, it means there are no detailed insights into the longevity of the Q3 as yet. What is a good sign is that there are Q3s with considerably high mileages already.
When searching for Audi Q3 models on used car marketplaces such as Car Gurus and Autotrader, you'll find numerous models with over 135,000 miles – and some with even 175,000 miles.
While there are no guarantees that any vehicle can hit big numbers on the odometer, with regular servicing and preventative maintenance, you'll be able to extend the lifespan of your Q3.
A well-maintained Audi Q3 can last between 150,000 – 200,000 miles and more, provided it has been well-maintained and driven conservatively.
Though users have reported a few complaints and problems over the years, the Audi Q3 remains a reliable and dependable vehicle that will see owners enjoying their Q3 for many years to come.
The most common tips for ensuring the longevity of your Q3 are to:
Change engine and transmission oils regularly
Regularly wash your Q3
Perform routine maintenance
Use smooth driving habits
Fix repairs ASAP to prevent them from turning into more significant problems
New Audi Q3s come with a 4 year / 50,000 mile basic warranty and a 4 year / 50,000 mile powertrain warranty.
Common Problems of the Audi Q3
Any car's lifespan can be severely decreased by its problems.
Here are a few that Audi Q3 owners have encountered.
1. Auto Start-Stop Issues
Some owners of 2020 Audi Q3's have reported that the start-stop feature needs to be deactivated otherwise the wheel locks up once stopped and the vehicle does not move forward once your foot releases off brake.
Here's how one owner described the problem:
"I purchased my 2020 Q3 on Dec 31 2019. Within 2 weeks my car stopped at the signal light with a malfunction of auto stop/start issue and would not move forward. I had taken to the dealer and they mentioned that this is a known issue with 2020 Q3 and the software to fix the auto stop/start function will not be available until end of 1st quarter."
2. Sunroof Leaking
Water damage is no joke and it can cause huge problems in terms of mold and electrical issues.
A number of Audi Q3 owners have reported water leaking into their vehicles.
This appears to be an ongoing problem for various Q3 model years although it's been mostly reported on 2020 models.
Here's one owner's take:
"Upsetting and annoying. Only owned my car 4 months, and after a few constantly rainy days, I get this water leak issue. I am currently waiting on the dealership to provide me with an update on the repair. This better be covered under warranty."
3. Timing Chain Failure
There were a handful of complaints for timing chain failure on 2015 model Audi Q3's – this can be quite a costly repair if not covered by warranty and can cause the engine to fail.
Here's what the owners had to say:
"Timing chain was about to fail and needed to be replaced, according to the dealership."
"Turns out the timing chain jumped. Towed it to the Audi dealing where they would charge me $12,000 for a new engine. I called American Audi hoping and praying they could pay a portion and after a week waiting they responded with a NO."
4. Shortage of Space
Although this issue won't affect the lifespan of the car it's worth mentioning that the Q3 has been criticized for its lack of cargo space compared to key rivals.
Not only this, passengers in the back will likely feel a bit squashed due to the snug space at the back.
What is High Mileage for an Audi Q3?
High mileage for an Audi Q3 is around 100,000 miles, although it should still have plenty of life left. What this means is that it will more than likely need repairs and higher levels of maintenance due to its age and wear and tear.
While newer Q3s or those with lower mileage are preferred for their fresher parts and warranty coverage, a used Q3 with higher mileage could still last you a long time.
Keep in mind, the odometer reading is not nearly as important as the condition of the vehicle and its service history.
When buying a used Q3, consider the following factors:
Service history. Check that the vehicle was adequately serviced and that the owner has documented evidence.
Take it for a test drive. Ask the seller to leave the car cold; this way, you'll see how easily it starts up, and you can listen for any strange engine, transmission or exhaust noises.
Check for rust. Rust is a known factor for all makes and models; you must check the Q3 for any rust. If left untreated, the rust will spread.
Previous owners. More owners usually equate to more wear and tear issues. As a general rule, fewer owners are better.
Examine the interior. The condition of the interior tells the story of how well the vehicle was maintained and cared for.
Audi Q3 Longevity Compared to Similar Luxury Subcompact SUVs
In this section, we'll compare the Q3 to some of its rivals in the luxury subcompact SUV category.
Audi Q3 vs. BMW X1
The BMW X1 is this German automaker's smallest SUV model.
While it might be the smallest SUV in BMW's line-up, it doesn't lack in performance, cargo space, comfort, style, or luxury.
The BMW X1 can typically last 150,000 – 200,000 miles, which is the same as the Audi Q3's predicted lifespan.
| | | |
| --- | --- | --- |
| | Audi Q3 | BMW X1 |
| JD Power Quality & Reliability Rating | 76 / 100 | 75 / 100 |
| Consumer Reports Predicted Reliability Rating | 3 / 5 | 3 / 5 |
| Average Annual Repair Cost | $915 | $915 |
These two German luxury subcompact SUVs are pretty evenly matched in terms of luxury, performance, price and quality – choosing between the two will come down to badge preference.
The Q3 is given the nod for its sharper styling although the X1 offers more cargo space.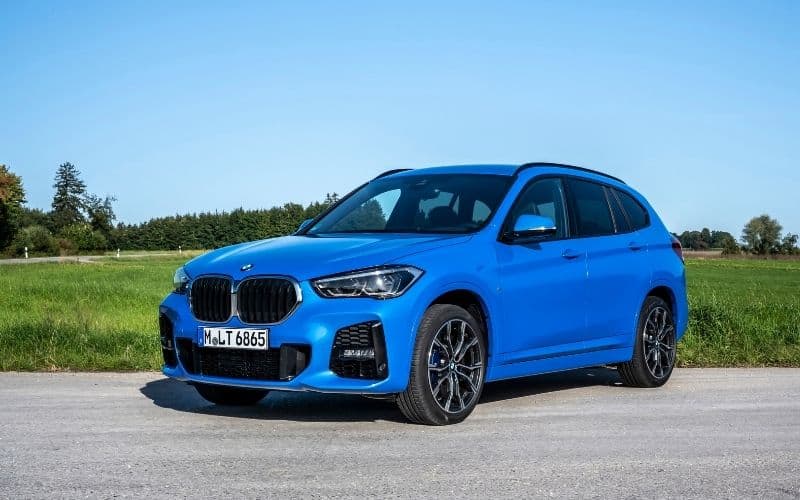 Related: How Long Does the BMW X1 Last? (Solved and Explained!)
Audi Q3 vs. Mercedes-Benz GLA
The Mercedes-Benz GLA is a luxury subcompact SUV, the smallest in the German brand's model line-up in North America.
It arrived in North America for the 2014 model year to much fanfare, and it quickly proved a hot seller for Mercedes-Benz thanks to its car-like dynamics, fun styling, and luxury features.
The Mercedes-Benz GLA can usually last between 200,000 – 250,000 miles, which is more than the expected lifespan of Audi's Q3.
| | | |
| --- | --- | --- |
| | Audi Q3 | Mercedes-Benz GLA |
| J.D. Power Quality & Reliability Rating | 76 / 100 | 75 / 100 |
| Consumer Reports Predicted Reliability Rating | 3 / 5 | 2 / 5 |
| Average Annual Repair Cost | $915 | $987 |
The Audi Q3 and Mercedes-Benz GLA appeal to the same buyers but come from different angles with their designs, features, and luxury appointments.
The Q3 has the more intuitive infotainment system as is slightly quicker although the GLA is roomier and has a better fit-and-finish.
Audi Q3 vs. Volvo XC40
The Volvo XC40 is the smallest and most fun Volvo SUV from this Swedish automaker to date.
Launched in 2017, it has wowed car buyers and won over many new admirers to the brand with its clever technological features, eye-catching styling, and luxurious interiors.
The Volvo XC40 can typically last between 200,000 – 250,000 miles, which is more than the predicted lifespan of the Audi Q3.
| | | |
| --- | --- | --- |
| | Audi Q3 | Volvo XC40 |
| J.D. Power Quality & Reliability Rating | 76 / 100 | 70 / 100 |
| Consumer Reports Predicted Reliability Rating | 3 / 5 | 3 / 5 |
| Average Annual Repair Cost | $915 | $746 |
For those who want the best safety ratings it's hard to beat a Volvo however the Q3 is certainly the more luxurious of the two.
The XC40 is the more practical option although the Q3 has the upper hand when it comes to driving demeanor and performance.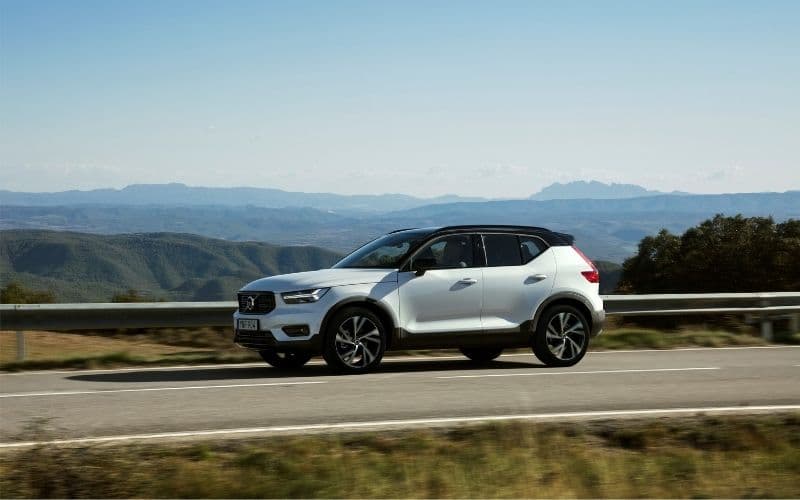 Related: How Long Do Volvo XC40 Last? (Solved & Explained)
Comparison Chart
| | | | | |
| --- | --- | --- | --- | --- |
| | Audi Q3 | BMW X1 | Mercedes-Benz GLA | Volvo XC40 |
| Annual Repair Cost | $915 | $915 | $987 | $746 |
| J.D. Power Reliability Rating | 76 / 100 | 75 / 100 | 75 / 100 | 70 / 100 |
| Consumer Reports Predicted Reliability | 3 / 5 | 3 / 5 | 2 / 5 | 3 / 5 |
| Kelley Blue Book Reliability | 3.7 / 5.0 | 4.2 / 5.0 | 5.0 / 5.0 | 4.5 / 5.0 |
| Lifespan (Miles) | 150k-200k | 150k-200k | 200k-250k | 200k-250k |
Audi Q3 Reliability
The Audi Q3 has an average reliability rating when compared to other luxury subcompact SUVs. Audi's reputation as a reliable automaker is on the rise, but it still has some ways to go in order to match Japanese vehicles.
iSeeCars.com, a prominent automotive research website, found that Audi's reliability has improved in recent years – and highlighted that the Q3 is rated as the brand's 4th most reliable model.
There haven't been any major complaints for the Q3 since it was launched although water leakage has been an issue for some owners.
When shopping for a pre-owned Q3, it is imperative to inspect the vehicle's maintenance records to see how the previous owner(s) took care of it.
Detailed below are the Q3's reliability scores to help you:
J.D. Power gave the Q3 a Quality and Reliability score of 76 / 100.
Kelley Blue Book gave the Q3 a reliability score of 3.7 / 5.
Consumer Reports scored the Q3 with a reliability rating of 3 / 5.
To maximize the reliability of your Q3 be sure to have it regularly serviced and use smooth driving habits.
Common problems include:
Auto Start/Stop Issues
Water Leakage
Timing Chain Failure
How Reliable is the Audi Q3 Compared to Other Luxury Small SUVs?
| | |
| --- | --- |
| Model | Reliability |
| Acura RDX | 4.5 / 5.0 |
| Lexus NX200t | 4.0 / 5.0 |
| Infiniti EX35 | 4.0 / 5.0 |
| Volvo XC60 | 4.0 / 5.0 |
| Mercedes-Benz GLK350 | 3.5 / 5.0 |
| BMW X1 | 3.5 / 5.0 |
| Audi Q3 (predicted) | 3.5 / 5.0 |
| Lincoln MKC | 3.5 / 5.0 |
| Land Rover LR2 | 3.0 / 5.0 |
| Land Rover Range Rover Evoque | 3.0 / 5.0 |
| BMW X3 | 2.5 / 5.0 |
| Porsche Macan | 1.5 / 5.0 |
| Average | 3.5 |
Source: Repair Pal
Best and Worst Years of the Audi Q3
In this section, we'll take a look at the best and worst model years of the Audi Q3.
Worst Model Years
The worst model year of the Audi Q3 is the 2020 model, according to the number of complaints reported on CarProblemZoo.
It has amassed considerably more complaints than any other model year and most of the problems are related to the auto-start-stop system.
Owners report that they have been unable to move forward from a stop due to these issues.
It has also received a number of complaints for water leaking, as one owner describes:
"Rained. Got into my car and had water dripping down from the lights/dome of the car. Water was short circuiting the lights and they were turning on by themselves. Tried to turn them off but sensors wouldn't respond. Water was dripping down to the console where the start engine and other controls including the charging ports/wireless charging pad. Water also leaked from the front passenger side housing down to the floor."
Best Model Years
The Audi Q3's best model years are the 2022 and 2023 models.
They have the lowest number of complaints reported by owners and the latest tech and safety features.
For example, for 2023 the Q3 has standard LED headlamps.
For 2022 the following standard equipment was introduced:
Blind-spot monitoring with rear cross-traffic alert
Parking sensors,
New aluminum interior trim.
Audi Q3 Recalls
The Audi Q3 has had a total of 21 recalls since 2015.
You can check if your Q3 has been subjected to a recall campaign by entering your car's VIN (Vehicle Identification Number) on the NHTSA website.
Recalls are safety-impacting, manufacturer faults repaired at no charge to the consumer.
Audi Q3 recalls, according to the NHTSA's records:
2015 Audi Q3: 2
2016 Audi Q3: 3
2017 Audi Q3: 3
2018 Audi Q3: 1
2019 Audi Q3: 3
2020 Audi Q3: 2
2021 Audi Q3: 2
2022 Audi Q3: 5
2023 Audi Q3: 0
Audi Q3 Generations and Model Years
First Generation (2015 – 2018)
2015 Audi Q3
2016 Audi Q3
2017 Audi Q3
2018 Audi Q3
Second Generation (2019 – present)
2019 Audi Q3
2020 Audi Q3
2021 Audi Q3
2022 Audi Q3
2023 Audi Q3
Maintenance Costs
The Audi A3 has an average maintenance cost for a luxury subcompact SUV, its reliability and maintenance costs are slightly higher than the average for the sector. RepairPal estimates the Q3's average yearly repair cost to be $915, while the vehicle class's average is $859.
To put this in context, RepairPal calculates that the average annual repair cost across all makes and models of vehicles in the United States is $652.
Model
Avg. Annual
Repair Cost
Frequency of
Unscheduled Repairs
(per year)
Probability of
SevereRepairs
Acura RDX
$497
0.4
6%
Lexus NX200t
$690
0.3
6%
Infiniti EX35
$588
0.7
8%
Volvo XC60
$746
0.5
7%
Mercedes-Benz GLK350
$859
0.6
10%
BMW X1
$915
0.7
8%
Audi Q3 (predicted)
$915
0.7
8%
Lincoln MKC
$853
0.4
12%
Land Rover LR2
$895
0.8
11%
Land Rover Range Rover Evoque
$1,102
0.6
12%
BMW X3
$1,034
0.8
14%
Porsche Macan
$1,265
1.3
20%
Avg. Luxury Compact SUV
$859
0.6
10%
Source: Repair Pal
How Long Do Audi Q3 Brakes Last?
An Audi Q3's brake pads can typically last between 30,000 – 70,000 miles. This depends mainly on driving style, traffic conditions, climate, and more.
A conservative driving style and smoother use of the brake pedal will help to maximize the lifespan of the brakes.
Signs you should change your Q3's brakes:
Squeaking and squealing noises every time you use the brakes
Grinding noises when the brakes are applied
Vibrations in the steering wheel when you apply the brakes
Check Brakes or Check ABS warning light appears on the dashboard
How Long Do Audi Q3 Tires Last?
The Audi Q3's tires usually last between 40,000 – 50,000 miles. However, they can wear out much sooner. Their lifespan depends on various factors, such as driving habits, climate, road conditions, and more.
Rotate tires every 5,000 miles to ensure even tire wear.
Check tire pressures regularly every two weeks to ensure they're at the optimum tire pressure.
Have a mechanic or tire shop check your wheel alignment every 6 months.
How Long Do Audi Q3 Transmissions Last?
An Audi Q3's transmission can usually last 200,000 miles or 13 years of driving, but the Q3's eight-speed automatic transmission's life can be extended through meticulous maintenance, smooth driving habits and correct use of the parking brake.
Tip: Engage the parking brake after you park, but before you shift into 'Park' keep the pressure on the brake pedal until the parking brake is engaged, this will help reduce stress on the transmission.
It is also recommended to ensure that your Q3's transmission fluid is changed at least every 30,000 miles.
How Long Do Audi Q3 Spark Plugs Last?
Audi recommends in the Q3 owner's manual to replace the Q3's spark plugs every 30,000 – 40,000 miles.
We also suggest that you ask your local mechanic to inspect the Q3's spark plugs every time you take it in for a tune-up.
Signs of fouled spark plug include:
Reduced gas mileage
Lack of acceleration
Rough idling
Hard starts
Engine misfires
How Long Do Audi Q3 Engines Last?
Audi Q3 engines can typically last 150,000 – 200,000 miles with preventative maintenance, careful driving, and routine servicing. The Q3's engine usually lasts the lifespan of the vehicle and provided you take care of it, the engine will take care of you.
While the Q3's engines are designed to be robust and reliable, you can ensure it will last the lifespan of the vehicle by changing engine oils and replacing air filters regularly, as well as driving the car smoothly.
Tips to keep your Q3's engine healthy:
Change the oil regularly
Replace the air filter
Allow the engine to warm up correctly before revving the car hard
Pay attention to any Check Engine Lights
Check for any air and oil leaks
Don't drive on the reserve fuel
Drive smoothly instead of racing from traffic light to traffic light
How Long Do Audi Q3 12V Batteries Last?
The Audi Q3's 12V battery usually lasts for 3 – 5 years, but this varies greatly depending on several factors, such as battery size, weather conditions, driving habits, the condition of the battery, and more.
Keep your battery tightly fastened: The vibrations of the Q3 can loosen the connections, potentially resulting in short circuits and internal damage.
Limit short rides: Quick car rides prevent the battery from fully charging.
Storage: Keep your Q3 stored in a garage, away from extreme temperature changes.
Control corrosion: Clean the terminals (toothbrush dipped in baking soda and water mixture) and keep them free from build-up.
What are the Insurance Costs for an Audi Q3?
The average cost of full insurance coverage for an Audi Q3 is $1,712 per year or $143 per month.
The average annual insurance cost across all luxury subcompact SUVs is $1,710 a year.
Insurance costs can vary greatly, so be sure to shop around to find the best possible deal for yourself.
How to Get the Most Life From Your Audi Q3
Follow the maintenance schedule outlined in the owner's manual
Have recalls and repairs addressed ASAP
Use your Audi Q3's air-conditioning system
Replace spark plugs regularly
Replace the oil and air filters regularly
Reduce the number of short trips you make
Use quality parts
If possible, keep the vehicle stored in a garage, out of the elements
Invest in ceramic paint protection to keep the car looking new
Drive smoothly and conservatively
Check the tire pressure regularly and rotate the tires
Sources:
https://www.cargurus.com/Cars/l-Used-Audi-Q3-d2129
https://www.autotrader.com/cars-for-sale/audi/q3
https://www.consumerreports.org/cars/audi/q3/2021/ratings-specs
https://www.jdpower.com/cars/2021/audi/q3
https://repairpal.com/reliability/audi/q3