The BMW X1 is a subcompact luxury SUV that has been in production since 2009.
Featuring all-wheel drive and a turbocharged 2.0 liter 4-cylinder engine, the X1 is plenty powerful for most driving needs.
In this article we break down exactly how many years of service you can expect from the BMW X1.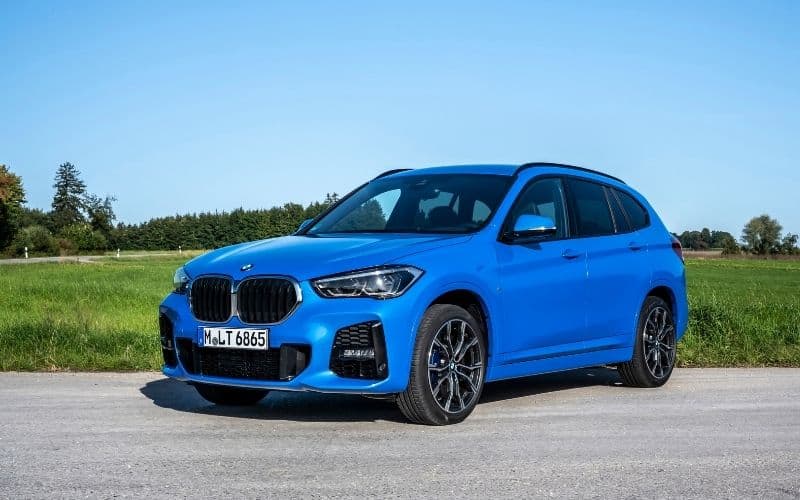 Here is the Short Answer to how long does a BMW X1 Last:
The BMW X1 is a durable vehicle that is expected to last between 150,000 – 200,00 miles when adequately maintained and driven conservatively. This equates to 10 – 13 years of service when driving 15,000 miles per year before breaking down or requiring expensive repairs.
How Many Miles Can You Expect from a BMW X1?
The BMW X1 is a relatively new vehicle having only been on the market since 2009, however we have every reason to believe it will provide well over a decade of service and comfortably cruise past the 100,000 mile mark.
A fair estimate puts the X1 lifespan in the 150k – 200k region, once it reaches these milestones it will likely be time for an upgrade since the cost of repairs and maintenance will be very expensive thus making it uneconomical to keep.
As a general rule, German made cars won't last as long as their Japanese rivals however they can still achieve respectable lifespans.
The key to getting the most life from your X1 is:
Adopting smooth driving habits
Keeping up to date with factory scheduled service intervals
Carrying out routine maintenance checks such as tire pressures and fluid levels.
From the factory, the X1 comes with the BMW Warranty, this program includes a limited warranty against defects in materials or workmanship, valid for four years or 50,000 miles (whichever comes first), regardless of first or subsequent owners.
How Soon Should You Expect Rust on a BMW X1?
BMW X1 owners have reported rust around the muffler and rear hatch areas as early as 9 months to one year.
2013 models of the X1 have also been known to accumulate rust on the wheel housing and brake callipers in as little as 8000 miles.
Our research indicates that the BMW X1 is prone to rust regardless of year model. Hence, we recommend that owners invest in ceramic coating or rust-proofing spray as soon as they purchase this vehicle.
Residents of coastal areas and the Salt Belt states are advised to observe more frequent washing and consider rust proofing their vehicle.
Salt buildup on vehicle surfaces is corrosive, and the sand, dirt and snow that accumulate can trap moisture in wheel wells and underbody structures.
Related: 8 Most Common BMW X1 Problems (Explained)
How Long Does the BMW X1 Last Compared to Similar Car Models?
Lets see how the BMW X1 stacks up against it's competitors.
BMW X1 vs. Mercedes-Benz GLA Class
In 2014, Mercedes-Benz debuted the GLA class. Making it the brand's first ever compact luxury crossover.
As with the X1, the GLA also lacks historical longevity records given how new the car is.
An average life expectancy of 200,000 miles can be assumed based on the averages of other Mercedes-Benz models, as well as existing reports from owners.
This puts the GLA on par with the X1 in terms of expected longevity.
Despite having the same average lifespan, the Mercedes-Benz GLA costs more than the X1 in annual maintenance.
With an average of $987 compared to the BMW X1's $915 cost to maintain per year.
Both cars have similar engines producing similar horsepower and identical torque.
The BMW X1 has an emphasis on steering and driving dynamics, while the Mercedes-Benz GLA caters more to those looking for luxury and ride smoothness.
You may also be interested in our article: is a BMW a good first car?
BMW X1 vs. Audi Q3
The Audi Q3 and BMW X1 are perhaps the most closely matched in this segment.
Both cars have incredibly similar engines producing the same 228 hp and 258lb.ft of torque, each mated to an 8-speed automatic transmission, as well as both having a near-identical MSRP.
While the Audi Q3 is also a newcomer in this segment, historical records of the brand and current owner reports put the average life expectancy at 150,000-200,000 miles. On par with the BMW X1.
On top of having identical performance numbers, the Audi Q3 also shares the same $915 maintenance cost per year as the BMW X1.
Although the two cars may look the same on paper, the BMW X1 offers better driving dynamics with a powertrain and chassis superior to that of the Q3.
On the other hand, the Audi Q3 offers a more spacious cabin and larger cargo space. The choice between the two will come down to driver preference.
Related: How Long Do Audi Q3 Last? (12 Important Facts)
BMW X1 vs. Volvo XC40
The Volvo XC40 offers an average lifespan of 13 – 17 years with 200,000 to 250,000 miles.
On top of better predicted longevity, the Volvo XC40 also costs less per year to maintain, with an average of $769 compared to the $915 average of the X1.
In terms of raw power, the XC40 produces a higher 248 hp with the same 258 lb.ft of torque. However, the BMW X1 still possesses smoother gear shifts, more responsive steering, and a superior powertrain.
For those looking to get the most value for money, the Volvo XC40 is the more complete package.
Offering a higher predicted lifespan, more affordable maintenance, lower MSRP, and superior safety features.
You may also be interested in our article: how long do Volvo XC40 last?
How Reliable is a BMW X1?
The BMW X1 is a versatile car offering drivers a nice blend of daily usability, performance, raised ride height, and maneuverability for city driving.
The BMW X1 has a reliability rating of 3.5 out of 5 on RepairPal and ranks 6th out of 11 for compact luxury crossovers.
While not the most reliable car in this segment, the BMW X1 promises an engaging driving experience with a long list of luxury features and everyday usability.
Reliability Compared to Other SUVs
Model
Reliability
Acura RDX
4.5 / 5.0
Lexus NX200t
4.0 / 5.0
Infiniti EX35
(Infiniti QX50)
4.0 / 5.0
Volvo XC60
4.0 / 5.0
Mercedes-Benz GLK350
3.5 / 5.0
BMW X1
3.5 / 5.0
Lincoln MKC
3.5 / 5.0
Land Rover LR2
3.0 / 5.0
Land Rover Range Rover Evoque
3.0 / 5.0
BMW X3
2.5 / 5.0
Porsche Macan
1.5 / 5.0
Avg. Luxury Compact SUV
3.5
The Best and Worst Years of the BMW X1
The BMW X1 has had a successful lifetime since it debuted in 2009, with only a small number of complaints in the CarComplaints database.
Despite the car's healthy record, CarComplaints ranks 2013 as the worst model year for the BMW X1, with the worst problems being 'foggy substance on windshield' and engine problems. 2013 is also the model year most prone to severe rust on wheel housing and brake callipers.
Other problems plaguing the 2012, 2014, and 2015 models include:
Body and paint problems
Transmission problems
AC/heater malfunction
Steering problems
Engine problems
The best year for the BMW X1 is 2020, with no complaints made thus far. Model years 2017, 2018, and 2019 feature a low number of complaints, with the 2021 model expected to have similarly low complaints.
Please also read our article: how long do BMW X5 last
What About Recalls?
There are no records for recalls across the 2009-2011 models in the database.
Here is the full list of recalls:
2009: N/A
2010: N/A
2011: N/A
2012: 0 recalls
2013: 3 recalls
2014: 4 recalls
2015: 2 recalls
2016: 4 recalls
2017: 4 recalls
2018: 4 recalls
2019: 3 recalls
2020: 1 recall
BMW X1 Model Year List:
Here is the full list of model years and generations of the BMW X1
First Generation E84:
2009 BMW X1
2010 BMW X1
2011 BMW X1
2012 BMW X1
2013 BMW X1
2014 BMW X1
2015 BMW X1
Second Generation F48:
2016 BMW X1
2017 BMW X1
2018 BMW X1
2019 BMW X1
2020 BMW X1
Is the BMW X1 Expensive to Maintain?
According to RepairPal, The BMW X1 will cost an average of $915 a year to maintain, with an expected cost of $6,225 over a 5 year period.
Model
Avg. Annual
Repair Cost
Frequency of
Unscheduled Repairs
(per year)
Probability of
SevereRepairs
Acura RDX
$497
0.4
6%
Lexus NX200t
$690
0.3
6%
Infiniti EX35
$588
0.7
8%
Volvo XC60
$746
0.5
7%
Mercedes-Benz GLK350
$859
0.6
10%
BMW X1
$915
0.7
8%
Lincoln MKC
$853
0.4
12%
Land Rover LR2
$895
0.8
11%
Land Rover Range Rover Evoque
$1,102
0.6
12%
BMW X3
$1,034
0.8
14%
Porsche Macan
$1,265
1.3
20%
Avg. Luxury Compact SUV
$859
0.6
10%
How Long Do the Brakes Last?
BMW X1 brake pads usually last between 30,000 and 70,000 miles. Note that driving habits are a big factor in longevity of the brakes.
How Long Do the Tires Last?
BMW X1 tires last between 2 to 4 years, which means an average of 30,000 to 50,000 miles.
Factors affecting the longevity of your tires include roadway conditions, driving style, extreme temperatures and frequency of driving.
Related: How Long Do Genesis GV70 Last?
How Long Does the Transmission Last?
The transmission on the BMW X1 is expected to last over 100,000 miles with proper servicing.
How Long Do Spark Plugs Last?
The spark plugs found in the X1 are standard and used in all BMW models. These spark plugs are built to last up to 80,000 miles before needing replacement.
What About Insurance Cost?
The average insurance costs for a BMW X1 is $189 per month, or $2,268 annually.
Tips to Prolong the Life of Your BMW X1
Keep up to date with maintenance and service schedule.
Avoid performance-enhancing modifications
Keep your interior dry at all times.
Drive carefully to prolong the life of your tires, brake pads, and to get the best possible longevity
References
https://www.edmunds.com/bmw/x1/2019/cost-to-own/
https://www.carcomplaints.com/BMW/X1/
https://repairpal.com/reliability/bmw/x1
https://enginepatrol.com/bmw-good-first-car/
https://enginepatrol.com/how-long-bmw-x4-last/
https://www.bmwusa.com/vehicles/x-models/x1/sports-activity-vehicle/overview.html