The Ford Expedition is one of the most iconic nameplates in motoring.
It replaced the original Bronco in 1996 and has shaped and led the full-size SUV class ever since with its powerful engines, cavernous cabins, mighty towing capacities, and luxury features.
In this article, we'll take a closer look at the Expedition's average lifespan…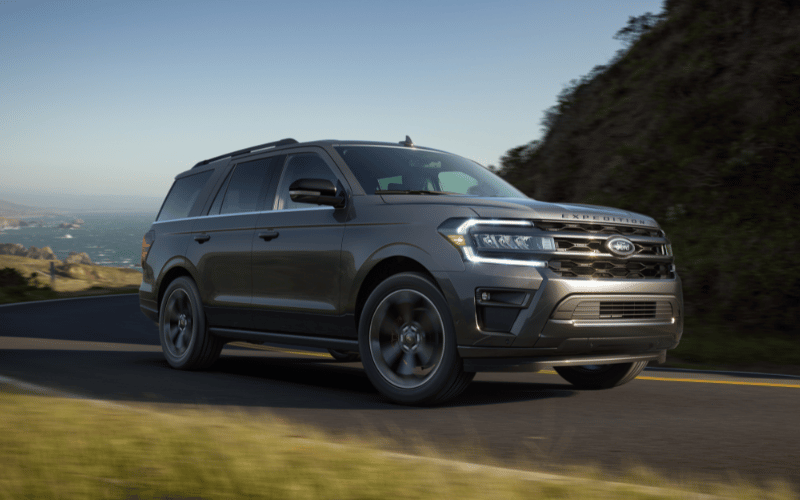 Here is the short answer to how long a Ford Expedition will last:
The Ford Expedition will typically last 200,000 – 250,000 miles if it's routinely maintained and driven conservatively, although they can last much longer. Based on driving 15,000 miles per year, an Expedition should last between 13 – 17 years before breaking down or requiring expensive repairs.
How Long Do Ford Expeditions Last:
Sharing some body and mechanical components with the F-150, the Expedition is a robust SUV that should last a very long time.
On ExpeditionForum.com here's one owner's experience:
"I bought my first one with 19K on it, for $19K, It was a '99 and I had to get rid of it when the rear shock towers rusted out…with something like 228,000 miles on it. My second was an '03 EB and I still have it in my driveway but the tranny began slipping at 171,000 miles so I bought my new one last November."
On used car websites like Car Gurus, you can find models with over 300,000 miles on the clock – and even some approaching 400,000 miles.
Of course, there are no guarantees that any vehicle can reach that mileage and these should be considered outliers rather than the norm.
A well-kept Expedition can realistically last between 200,000 to 250,000 miles, and potentially longer with meticulous ownership habits and a bit of good luck.
As with any vehicle, the longevity of your Expedition is very heavily dependent on the owner (and previous owners too).
The most common tips for ensuring the longevity of Expeditions are to:
Change engine and transmission fluids regularly
Perform routine maintenance
Use smooth driving habits
Fix repairs asap to prevent them turning into bigger problems
New Ford Expeditions come with a 3 yr/36,000 mile basic and 5 yr/60,000 mi powertrain.
These will give you extra peace of mind for the first few years of ownership, and after that you will be liable for any repairs.
Common Problems of the Ford Expedition
A car's longevity can be impaired by its problems, listed below are what Expedition owners have had to deal with.
1. Spark Plug Ejection from the Cylinder Head
This is the most common problem of the Ford Expedition.
Spark plugs may be ejected from the cylinder head, causing the vehicle to make tapping or knocking noises and result in the engine misfiring.
The Check Engine Light also turns on.
This problem mostly affected model year Expeditions from 1997 to 2007 fitted with the V8 engine.
If spark plugs are ejected, the spark plug port threads may need to be fixed, or the cylinder head and cylinder head gasket may need replacing.
2. Ignition Coil Failure
The second most common problem reported by Ford Expedition owners is ignition coil failure.
This problem is caused by an excessive spark plug gap, which will trigger the Check Engine Light to turn on.
This affects 1997 to the 2011 year models and usually strikes around 134,000 miles.
Repairs may include replacing the ignition coils, spark plugs and coil boots.
3. Mass Airflow Sensor Failure
This problem affects Ford Expeditions with V8 engines from 1997 through 2014 and usually appears at 148,000 miles.
Owners reported their Expedition's V8 engine begins to run roughly, suffers from hesitation when accelerating, or stalls repeatedly.
This issue is caused by the mass airflow sensor (MAF) failing. It arises because the air filter is not properly installed and sealed in its housing.
The problem is resolved by replacing the MAF.
4. EGR sensor failure
This problem is a little more tricky to diagnose at first.
Owners reported intermittent rough idling followed by the Check Engine Light turning on.
It is caused by the EGR sensor sticking, resulting in the EGR valve remaining fully open.
When this happens, both the EGR sensor and EGR valve may need to be replaced.
Sticking EGR sensors are most common in model years from 1997 – 2007 and 2012 – 2017.
What is High Mileage for a Ford Expedition?
High mileage for a Ford Expedition is considered to be around 100,000 – 150,000 miles, although the vehicle may have plenty more life left it will be more prone to repairs as it will have acquired some degree of wear and tear.
It goes without saying that lower mileage and newer models offer higher levels of safety and better reliability and they are also covered by warranties.
When looking to buy a used Ford Expedition, it is more important to assess the overall condition of the vehicle, rather than its odometer reading.
When buying a used Ford Expedition, consider the following factors:
Service history. Check that the vehicle was adequately serviced and that the owner has documented evidence.
Take it for a test drive. Ask the seller to leave the car cold; this way, you'll see how easily it starts up, and you can listen for any strange noises.
Check for rust. Rust is a known problem for Expeditions, and this is a problem that will spread. Have a thorough look under the vehicle too.
Previous owners. More owners usually equate to more wear-and-tear issues. As a general rule, less owners is better.
Examine the interior. The condition of the interior tells the story of how well the vehicle was maintained and cared for.
Ford Expedition Longevity Compared to Other SUV Cars
In this section, we'll compare the Expedition to some of its rivals in the full-size SUV segment.
Ford Expedition vs. Mazda CX-9
The CX-9 is a 3-row, 7-passenger full-size SUV from the Japanese automaker Mazda.
It offers a luxurious interior, advanced tech and features, and a more car-like driving experience than other full-size SUVs.
The CX-9 can last 200,00 – 250,000 miles, which is the same as the Ford Expedition's expected lifespan.
Ford Expedition
Mazda CX-9
RepairPal Reliability Rating
3.0 / 5.0
4.0 / 5.0
RepairPal Reliability Ranking
10th / 16
full-size SUVs
1st / 16
full-size SUVs
Average Annual Repair Cost
$685
$462
The CX-9 outscores the Expedition regarding reliability ratings and rankings and has a far lower average annual repair cost.
The Mazda CX-9 offers a better ownership experience than the Ford Expedition, but the Expedition's truck underpinnings mean it can endure a tougher life.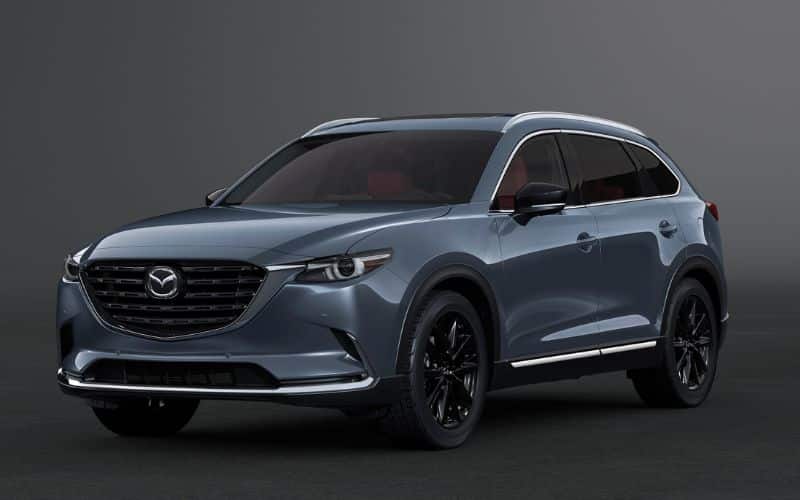 Related: How Long Do Mazda CX-9 Last?
Ford Expedition vs. Toyota Sequoia
The Toyota Sequoia is a truck-based full-size SUV that has been on the American market since 2001.
It has legendary status in North America for its ruggedness, durability, and off-road capabilities.
The Sequoia can last 250,000 – 300,000 miles, which is slightly more than the Ford Expedition's anticipated lifespan.
Ford Expedition
Toyota Sequoia
RepairPal Reliability Rating
3.0 / 5.0
3.5 / 5.0
RepairPal Reliability Ranking
10th / 16
full-size SUVs
5th / 16
full-size SUVs
Average Annual Repair Cost
$685
$642
The Ford Expedition and Toyota Sequoia are closely matched although Toyotas typically last longer.
In this matchup, the Sequoia wins out against the Expedition for its slightly better reliability and lower annual repair cost.
Related: How Long Do Toyota Sequoias Last?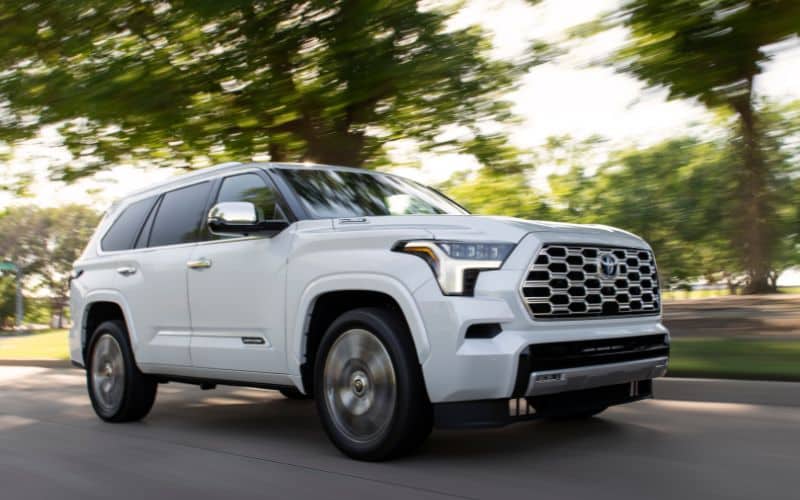 Ford Expedition vs. Dodge Durango
The Dodge Durango is similar in design to the Ford Expedition and Toyota Sequoia in that they're all based on pickup trucks.
First launched in 1998, the Durango is in its third generation of production.
The Dodge Durango can last for 200,000 – 250,000 miles, which is the same as the Ford Expedition's expected lifespan.
Ford Expedition
Dodge Durango
RepairPal Reliability Rating
3.0 / 5.0
3.5 / 5.0
RepairPal Reliability Ranking
10th / 16
full-size SUVs
3rd / 16
full-size SUVs
Average Annual Repair Cost
$685
$675
The Ford Expedition and Dodge Durango scored similar reliability ratings and longevity levels, which isn't surprising given that they're both built off top-rated pickup trucks that directly compete on the market.
In this comparison, the Durango is the winner, albeit by slender margins, due to its better RepairPal reliability ranking.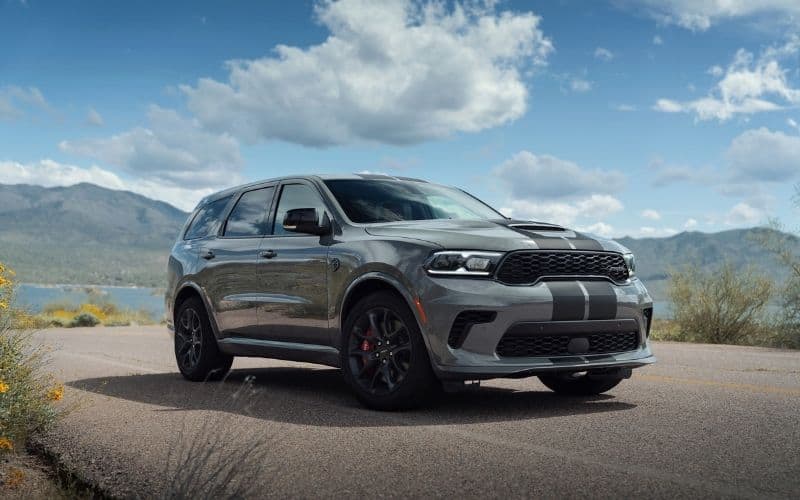 Related: How Long Do Dodge Durango Last?
Comparison Chart
| | | | | |
| --- | --- | --- | --- | --- |
| | Ford Expedition | Mazda CX-9 | Toyota Sequoia | Dodge Durango |
| Annual Repair Cost | $685 | $462 | $642 | $675 |
| Reliability Rating | 3.0 / 5.0 | 4.0 / 5.0 | 3.5 / 5.0 | 3.5 / 5.0 |
| RepairPal Rank | 10th / 16 | 1st / 16 | 5th / 16 | 3rd / 16 |
| Lifespan (Miles) | 200k-250k | 200k-250k | 250k-300k | 200k-250k |
Ford Expedition Reliability
The Ford Expedition is a rugged and fairly reliable full-size SUV – and when regularly maintained and inspected, it can provide many years and miles of safe and smooth motoring.
It's not the most reliable vehicle on the market by any stretch of the imagination but it has scored good / average reliability ratings from automotive review sites.
Thanks to its pickup truck chassis and construction, it is incredibly durable.
As with all vehicles and classes, the better you care for your Expedition, the better it will look after you.
RepairPal ranked the Expedition 10th out of 16 full-size SUVs for reliability, with a score of 3.0/5.0.
Consumer Reports gave the Expedition an average reliability rating of 3/5.
The most commonly reported Expedition issues include:
Spark plug ejection from the cylinder head
Ignition coil failure
Mass airflow sensor failure
EGR sensor failure
You may also be interested in our article: Ford Expedition Alarm Going Off? (7 Causes & Solutions)
How Reliable is the Ford Expedition Compared to Other SUVs?
| | |
| --- | --- |
| Model | Reliability |
| Mazda CX-9 | 4.0 / 5.0 |
| Nissan Armada | 3.5 / 5.0 |
| Dodge Durango | 3.5 / 5.0 |
| Jeep Commander | 3.5 / 5.0 |
| Toyota Sequoia | 3.5 / 5.0 |
| GMC Yukon | 3.5 / 5.0 |
| Ford Expedition | 3.0 / 5.0 |
| Chevrolet Avalanche | 3.0 / 5.0 |
| Chevrolet Suburban 1500 | 3.0 / 5.0 |
| GMC Yukon XL 1500 | 3.0 / 5.0 |
| Chevrolet Suburban | 3.0 / 5.0 |
| GMC Yukon XL | 3.0 / 5.0 |
| Chevrolet Suburban 2500 | 2.5 / 5.0 |
| Toyota Land Cruiser | 2.5 / 5.0 |
| Avg. Fullsize SUV | 3.0 |
Best and Worst Years of the Ford Expedition
In this section, we'll take a quick look at the Expedition's best and worst model years.
Worst Model Years
The worst model year Ford Expedition is 2004, according to the number and seriousness of the problems reported on CarComplaints and CarProblemZoo.
This is because of the nature of the reported problems having a high repair cost or more problems at lower mileage.
The 2004 model year's biggest problem was spark plugs blowing out of the cylinder.
Best Model Years
The best Ford Expedition model years are from the fourth generation, from 2018 to the present day.
They have the lowest number of reported faults and boast the latest safety and luxury features.
Related: 21 Best & Worst Ford Expedition Years (With Facts & Stats)
Ford Expedition Recalls
The Ford Expedition has had a total of 109 recalls since 1997.
You can always check if your Ford Expedition has been subjected to a recall campaign by entering your car's VIN (Vehicle Identification Number) on the NHTSA website.
Recalls are safety-impacting, manufacturing faults are repaired at no charge to the consumer.
Ford Expedition recalls, according to the NHTSA's records:
1997 Ford Expedition: 9
1998 Ford Expedition: 7
1999 Ford Expedition: 9
2000 Ford Expedition: 11
2001 Ford Expedition: 10
2002 Ford Expedition: 4
2003 Ford Expedition: 6
2004 Ford Expedition: 4
2005 Ford Expedition: 5
2006 Ford Expedition: 6
2007 Ford Expedition: 2
2008 Ford Expedition: 5
2009 Ford Expedition: 2
2010 Ford Expedition: 0
2011 Ford Expedition: 0
2012 Ford Expedition: 3
2013 Ford Expedition: 0
2014 Ford Expedition: 0
2015 Ford Expedition: 1
2016 Ford Expedition: 2
2017 Ford Expedition: 2
2018 Ford Expedition: 6
2019 Ford Expedition: 3
2020 Ford Expedition: 8
2021 Ford Expedition: 3
2022 Ford Expedition: 1
2023 Ford Expedition: 0
Ford Expedition Generations and Model Years
The Ford Expedition was first launched in 1997 and is currently in its fourth generation.
First Generation (1997 – 2002)
1997 Ford Expedition
1998 Ford Expedition
1999 Ford Expedition
2000 Ford Expedition
2001 Ford Expedition
2002 Ford Expedition
Second Generation (2003 – 2006)
2003 Ford Expedition
2004 Ford Expedition
2005 Ford Expedition
2006 Ford Expedition
Third Generation (2007 – 2017)
2007 Ford Expedition
2008 Ford Expedition
2009 Ford Expedition
2010 Ford Expedition
2011 Ford Expedition
2012 Ford Expedition
2013 Ford Expedition
2014 Ford Expedition
2015 Ford Expedition
2016 Ford Expedition
2017 Ford Expedition
Fourth Generation (2018 – present)
2018 Ford Expedition
2019 Ford Expedition
2020 Ford Expedition
2021 Ford Expedition
2022 Ford Expedition
2023 Ford Expedition
Is the Ford Expedition Expensive to Maintain?
The Ford Expedition isn't the most expensive vehicle to own in the full-size SUV segment, and its reliability and maintenance costs are only a few dollars more than its class average. RepairPal estimates the Expedition's average annual repair cost to be $685, while the yearly average is $641.
The annual average repair cost across all makes and models of vehicles in the United States is $652.
Model
Avg. Annual
Repair Cost
Frequency of
Unscheduled
Repairs (per year)
Probability of
SevereRepairs
Mazda CX-9
$539
0.6
10%
Nissan Armada
$550
0.4
13%
Dodge Durango
$675
0.2
13%
Jeep Commander
$639
0.4
15%
Toyota Sequoia
$642
0.4
15%
GMC Yukon
$747
0.3
16%
Ford Expedition
$861
0.3
15%
Chevrolet Avalanche
$700
0.5
18%
Chevrolet Suburban 1500
$821
0.4
18%
GMC Yukon XL 1500
$852
0.4
18%
Chevrolet Suburban
$944
0.5
15%
GMC Yukon XL
$934
0.6
16%
Chevrolet Suburban 2500
$870
0.3
21%
Toyota Land Cruiser
$843
0.7
21%
Avg. Fullsize SUV
$784
0.4
15%
Related: Ford Expedition Tune-Up & Maintenance Costs (Complete Guide)
How Long Do Expedition Brakes Last?
Ford Expedition brake pads usually last between 30,000 to 70,000 miles. This depends mostly on driving style, traffic conditions, and towing frequency.
A conservative driving style and smoother use of the brake pedal will help to maximize the lifespan of an Expedition's brake pads.
How Long Do Expedition Tires Last?
The Ford Expedition's tires usually last between 30,000 – 50,000 miles or 3 – 5 years. However, they can wear out much sooner. This depends on various factors, such as driving habits, climate, and road conditions.
Rotate tires every 5,000 miles to ensure even wear.
Check tire pressures regularly every two weeks to ensure they're at the optimum tire pressure.
Have a mechanic or tire shop check your wheel alignment every 6 months.
How Long Do Expedition Transmissions Last?
The Ford Expedition's transmission is designed to last the vehicle's lifespan, which is expected to be around 200,000 – 250,000 miles. The transmission's life can be extended by regular maintenance.
How Long Do Expedition Spark Plugs Last?
The Ford Expedition's spark plugs usually last 30,000 miles.
It is recommended that the spark plugs are inspected every time you take your Expedition in for a tune-up at your local mechanic.
Signs of a fouled spark plug include:
Reduced gas mileage
Lack of acceleration
Rough idling
Hard starts
Engine misfires
How Long Do Expedition Engines Last?
With regular care and preventative maintenance, Ford Expedition engines can usually last the vehicle's lifespan. The engines can typically last 200,000 miles before encountering larger problems.
You'll find many examples of Ford Expeditions with much higher mileages than 200,000 miles on used car marketplaces, underlining this model's robust engines.
How Long Do Expedition 12V Batteries Last?
The Ford Expedition's 12V battery usually lasts between 3 – 5 years, but these can vary depending on several factors, such as battery size, weather conditions, driving habits, the condition of the battery, and more.
Keep your battery tightly fastened: The vibrations of the Expedition can loosen the connections, potentially resulting in short circuits and internal damage.
Limit short rides: Quick car rides prevent the battery from fully charging.
Storage: Keep your Expedition stored in a garage, away from extreme temperature changes.
Control corrosion: Clean the terminals (toothbrush dipped in baking soda and water mixture) and keep them free from build-up.
What Are the Insurance Costs?
The average cost of full insurance coverage for a Ford Expedition is $1,622 per year or about $135 per month. The average annual cost across full-size SUVs is $1,720.
Insurance costs can vary greatly, so be sure to shop around to find the best possible deal for yourself.
How to Get the Most Life From Your Ford Expedition
Follow the maintenance schedule outlined in the owner's manual
Have recalls and repairs addressed ASAP
Use original parts and quality fluids
If possible, keep the vehicle stored in a garage, out of the elements
Invest in ceramic paint protection to keep the car looking new
Drive smoothly and conservatively
Check your tire pressure regularly and rotate your tires
Sources:
https://www.autotrader.com/cars-for-sale/ford/expedition
https://www.cargurus.com/Cars/l-Used-Ford-Expedition-d333
https://www.carcomplaints.com/Ford/Expedition/
https://www.carproblemzoo.com/ford/expedition/
https://insuraviz.com/vehicles/ford/ford-expedition-insurance/