The Mazda3 is a compact car that was first introduced as a 2004 model.
It comes in sedan and hatchback versions and boasts nimble handling and premium aesthetics.
In this article, we'll analyze the best and worst model years of the Mazda3.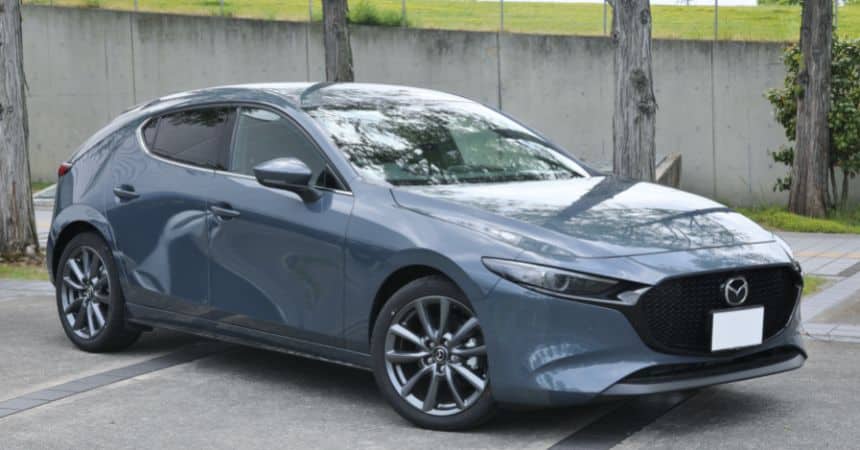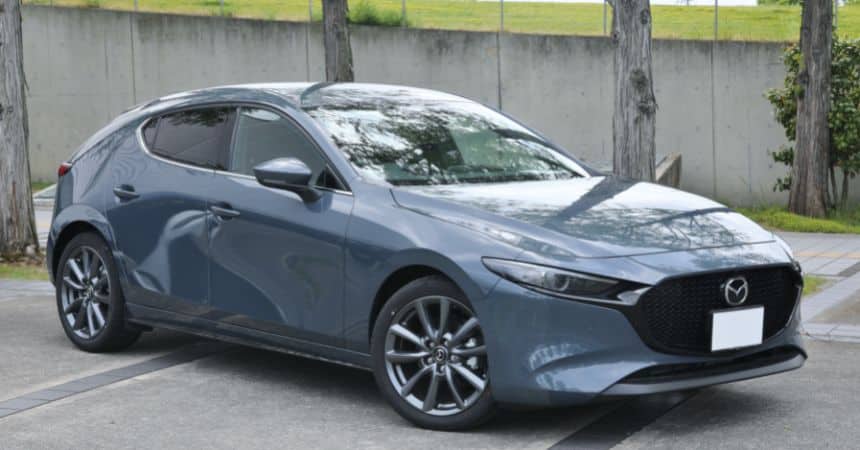 Here are the Best and Worst Years for Mazda3
Detailed below we've ranked the Mazda3 models.
Best Years for Mazda3:
2023
2020
2018
2016
2009
2005
Worst Years for Mazda3:
2010
2008
2012
2007
2006
2013
2019
What Are The Best Years For The Mazda3?
2023 Mazda3
Our number one choice is the 2023 Mazda3 which is one of the most refined models to date.
It is also one of the latest models available to the American market, it has an upscale cabin that wows with luxurious style.
For 2023 the base 2-liter four-cylinder engine was dropped and was replaced with a 2.5-liter four-cylinder engine praised for its solid acceleration and performance.
Cylinder deactivation has also been integrated into the powertrain – this feature helps improve on fuel efficiency for both city and highway driving.
All-wheel drive is available on the upper trims levels and most models are fitted with a reliable 6-speed automatic transmission.
2020 Mazda3
The 2020 Mazda3 came with even more standard driver-assistance features thanks to the addition of Mazda's i-Activesense suite.
Noteworthy integrations included automated emergency braking, adaptive cruise control, automatic high beams, lane-departure warning, and lane-keeping assist.
This model was praised by owners and auto critics alike for its stylish looks both inside and out.
This was the second entry to the fourth Mazda3 generation, launched in 2019 and it does not disappoint.
2018 Mazda3
The 2018 Mazda3 was the final installment of the 3rd generation and its reliability is second to none.
For 2018 Mazda expanded the availability of the powerful 184-horsepower 2.5-liter inline-four engine from the mid-level Touring trim to the Grand Touring premium trim level.
All trims across the board were equipped with a standard automated emergency braking system.
This model boasts top crash test scores and its handling and fun-to-drive factor are the best in its class.
2016 Mazda3
Another reliable steed in the Mazda3 history is the 2016 model which scored impressive reviews from owners.
It comes equipped with a powerful base engine that makes it incredibly quick off the mark.
For 2016 the SV trim level was dropped, designating the 3i Sport as the entry-level model.
Several standard safety features were added, including a rearview camera, automatic headlights, automatic wipers, and a sunroof (for trim levels above the Sport variant).
If you want something sporty with a sprinkle of luxury, the 2016 Mazda3 is a solid choice.
2009 Mazda3
The 2009 model might be a bit dated now but there's no denying this is an excellent option.
The 2009 Mazda3 was praised for its athletic handling and fuel-efficient performance (without sacrificing the zip), numerous standard and optional safety and entertainment features, and a well-built interior.
Standard features included Anti-lock Braking System (ABS), front-seat side airbags, and full-length side curtain airbags.
It's available in sedan and hatchback body styles depending on your requirements.
2005 Mazda3
The 2005 Mazda3 is one of the most reliable models from the first generation.
It was essentially a carryover from its direct predecessor, the 2004 Mazda3, and while not a lot of major changes were integrated into this model, a lot of user complaints and vehicle defects were addressed.
This model is fun-to-drive and has an impressive cabin with a stylish design.
The sharp handling and strong engine is what made this model so popular and it even comes available with Sirius Satellite Radio.
Related: 8 Most Common Mazda3 Problems (Solved & Explained)
What Are The Worst Years For The Mazda3?
2010 Mazda3
By all reputable accounts online, the 2010 Mazda3 is the most problematic vehicle, as far as statistics are concerned.
To add insult to injury, CarComplaints.com bestowed the unfortunate "Beware of the Clunker" award on this model year.
This was given due to constant reports of clutch and transmission failure and was compounded by the widespread lack of support from dealerships nationwide.
We would strongly advise you to steer well clear of this model at all costs.
2008 Mazda3
The 2008 Mazda3, for several owners, was a safety hazard on the road due to problems revolving around power steering.
According to a number of reports, power steering occasionally lost all functionality, leading to difficulty in handling the vehicle and making turns on the road.
This was often accompanied by the power steering light coming on the dashboard.
This model also had a number of issues with the TPMS (tire pressure monitoring system) valve stems which were known to break easily.
2012 Mazda3
The 2012 Mazda3 was one of the earlier editions to the second generation, and it had several flaws.
Owners experienced loss of acceleration which typically stemmed from engine problems.
Headlights flickering when the brakes are replied was also widely reported.
There were also reports of various transmission issues.
2007 Mazda3
The 2007 Mazda3 suffered from steering-related issues.
Owners reported loss of power steering whilst driving, impeding their inability to maneuver the car to safety.
This would often be accompanied by the power steering warning light illuminating on the dash.
Airbag problems were also widely reported, this was because the 2007 Mazda3 was equipped with the notorious Takata airbags.
These airbags were known to explode and fire shrapnel into the cabin.
2006 Mazda3
The 2006 Mazda3 had a higher-than-average number of engine complaints.
Owners reported that the car would suddenly accelerate in short, sharp bursts without pressing the gas pedal.
Other owners reported rough idling and failure of the motor mounts.
The 2006 Mazda3 was also equipped with the notorious, exploding, shrapnel-shooting Takata airbags.
Which were subsequently recalled.
2013 Mazda3
The 2013 Mazda3 isn't a clunker by any stretch of the imagination, but it did receive a fair number of complaints.
Headlights were constantly flickering for owners of the 2013 Mazda3.
According to numerous reports, this incident repeatedly occurred when applying either the brakes or the accelerator pedal.
2019 Mazda3
The 2019 Mazda3 is significantly better than many of the earlier entries on our worst list, however it has received a number of complaints.
It was the first iteration of the 4th generation and it got off to a bit of a bumpy start.
The biggest issue was the unintended activation of automatic emergency braking.
This problem meant that drivers would be driving along as usual and then all of a sudden the brakes would be harshly applied.
Related: How Long Do Mazda3 Last? (Solved & Explained)
What Problems Do Mazda3 Have?
Melting Dashboard
A very common problem with 2nd generation Mazda3 models is that the dashboard would melt and become sticky.
Not only would this attract bits of dirt and look unsightly it would also cause an excessive glare on the windshield making it hard for drivers to see properly.
This problem was caused by a certain type of glue that was used.
Infotainment Issues
Owners of Mazda3 models from 2010 – 2016 widely reported that the infotainment system was problematic.
This problem became known as "ghosting" as the infotainment system would take on a mind of its own.
It would select random options on the screen and even place phone calls as well as continually reboot.
Clutch Failure
Premature clutch failure is a common problem of first-gen Mazda3s.
Owners reported having to replace the clutch on more than one occasion within a short time period.
This would cost around $1200 to fix and typically occurred after 40,000 miles.
What Are The Best Alternatives To The Mazda3?
Honda Civic
The Honda Civic is a great alternative to the Mazda3, although it comes with a slightly higher base price.
It's not as premium on the inside as the Mazda3 but it offers handsome exterior styling and a spacious interior.
If you value nimble handling and top-notch driving characteristics then the Mazda3 should be your first choice here.
However, the Civic offers better visibility than the hatchback Mazda3.
Volkswagen Jetta
The VW Jetta is another solid alternative to the Mazda3, boasting excellent fuel economy and a roomy cockpit.
The interior of the Jetta can't compete with the Mazda3 although it does have good driving characteristics.
Both models are similarly priced although many would argue the Mazda3 gives better value for money.
Hyundai Elantra
The Elantra is a futuristic-looking compact car that stands out due to its unique styling.
Its standard powertrain is no match for the Mazda3's although it is spacious and very practical.
The Elantra has a lot of modern tech too although you'll have to pay extra for it.
The Mazda3 has a more premium feel and a nicer interior.
Related: Mazda3 Tune-Up & Maintenance Costs (Complete Guide)
How Long Do Mazda3 Last?
A Mazda3 should last, on average between 200,000 – 250,000 miles.
This depends on numerous factors such as how well it's maintained and driving habits etc.
Based on driving 15,000 miles per year, which is the national average, a Mazda3 should last between 13 and 17 years.
They can of course last longer but this will require excellent upkeep including regular oil changes.
What are the Pros and Cons of Mazda3?
Pros
High-end compared to competitors
Well-equipped interior
Upscale cabin
Handsome looks
Excellent value
Nimble handling
Cons
The hatchback model offers poor visibility due to large blindspots
Turbo options are pricey
Base models lack futuristic tech features
Are Mazda3 Reliable?
Mazda3s are very reliable cars in general, they score great reviews from auto critics and are well known for their dependability.
For the most part, you will just need to stay on top of routine maintenance and servicing to keep your Mazda3 on the road.
According to Repair Pal, the Mazda3 has a reliability of 4.0 out of 5.0 which places it in 9th position out of 36 compact cars.