Yamaha Motor Co. has a rich history that dates back to 1955 when they first entered the motorcycle market.
Since then the company has gone from strength to strength and is widely recognized as one of the biggest motorcycle brands on the planet.
If you're thinking of buying a Yamaha bike you might be asking yourself if they are in fact any good.
We'll cover that in this article, read on to find out…
Here is the short answer to whether Yamaha Motorcycles are good:
Yamaha offers a wide range of motorcycles that are well-built, high-performance, sharp-looking, robust and have excellent handling. Yamaha motorcycles are considered such good bikes that they ranked the highest in a Consumer Reports survey that evaluated reliability and customer satisfaction.
Why Are Yamahas Considered Good Bikes?
Yamaha bikes are a longtime moto-market favorite and have a dedicated following of satisfied customers because of their:
High-reliability ratings
Wide range of innovative bike designs
History of world-renowned engineering
Impressive track record in various Moto competitions around the world
Yamaha scored highest in a Consumer Reports reliability survey that analyzed data from 11,000 of their subscribers, finishing on top of rival Japanese and American brands.
Not only do Yamaha motorcycle owners sing the praises of their bike's reliability, but myriad consumers also say that they'd purchase a Yamaha motorcycle again in the future.
From sport bikes to their Star brand of cruisers, Yamaha's breakdown frequency occurs at a lower rate than its competitors.
Yamaha is what's known as a 'full-line manufacturer' – they have a bike for anyone and everyone, including:
Sport Bikes
Naked Bikes
"Star" Cruiser Motorcycles
Off-Road Trail Bikes
Dual-Sport Bikes
Street racers
Kids trail bikes
Motocross Race Bikes
Scooters
Commuter Bikes
Yamaha's engineering team is held in such prestige that top car brands like Toyota, Lexus, Volvo, and even Ford have contracted engine component design and production from them.
They are also widely recognized for their motorsport achievements.
Yamaha Motorcycles have 39 world champions, ten of them in MotoGP and 24 national champions in the AMA Motorcross Championship, solidifying their reputation for engineering rock-solid motors and building quality bikes both on and off the track.
5 Reasons Why Yamaha Motorcycles Are Really Good
1. Fun to Ride
Yamaha motorcycles are simultaneously some of the most smooth-operating and power-packed machines in existence and are a perennial favorite with owners thanks to their:
Effortless shifting
Graceful cornering
Snap-crack throttle response
Tight handling
A Yamaha motorcycle brings an extra layer of joy to riding.
2. Innovation & Development
Yamaha took significant strides towards dirt-bike innovation in the 1970s by engineering parts that could handle off-road trail ripping.
In the 1960's they revolutionized the 2-stoke by developing Autolube as the name suggests it allowed 'automatic lubrication' which:
Eliminated the system for supplying a gas and oil mixture to the engine, which had been a weak point of 2-stroke engines
Replaced it with a separate oil injection mechanism.
Like 4-stroke engines, the oil and gas could now be supplied separately.
The introduction of Autolube meant riders no longer needed to supply the mixed fuel themselves, cut oil consumption, and substantially decreased exhaust fumes.
3. Aesthetics
One of the big selling points of Yamaha motorcycles is their aesthetic appeal – styling is often futuristic and always cutting edge.
From the sporty, aggressive looks of the R1 to the classic designs of the Star Venture, Yamaha knows how to make a good-looking bike.
4. Technology
Depending on which model you chose Yamaha offers an endless list of state-of-the-art tech that competes at the top of the bike market, examples of which are:
Heated grips and seat
Cruise control
GPS navigation
SiriusXM®(stream or listen to music, entertainment, sports)
Traction Control System
D-MODE (changes the performance characteristics of the bike)
Smart Key operation
Integrated Infotainment System
Adjustable Ergonomics and Aerodynamics
LED fog lights
5. Progression
Many of Yamaha's models have a clear step up in progression from where you start to where you can end up as you gain riding confidence and experience.
For example, in their bread and butter MT lineup, they have the bottom of the range MT-03, followed by the MT-07 followed by the MT-09 to the top of the range MT-10 which is based on the R1.
How Do Yamaha Motorcycles Compare to Other Brands?
Yamaha Vs. Harley Davidson
Harley Davidson writes the book on what a cruiser motorcycle should look, feel, and even sound like.
Harley's are the choice for riders who want that cool-cruisin' attitude-driven American biker experience.
But while the brand iconic image is irreplaceable, every light casts a shadow—
Harley's steadfast image relies on brand consistency, making Yamaha the apparent choice for riders to whom high-performance, racetrack reliability or off-road biking are the priority.
Yamaha takes the prize when it comes to:
Advanced technology and features
Engineering refinement
Ride Quality
Motorcycle Performance
Price Value
You may also be interested in our article: How Long Do Harley-Davidsons Last?
Yamaha Vs. Suzuki
Both brands offer a wide variety of motorcycle and have worked hard to push the limit of how fast a bike can legally go.
That said:
Yamaha offers better options for beginner riders. They take more time to make tuned-down versions of their classic powerhouses, allowing new riders to explore their wide range of bike types on less intimidating versions.
Suzuki's focus is more on replicating bike models consistently on a mass scale, while Yamaha is attentive to the quality of each component.
The two Japanese brands are neck and neck in reliability, but Yamaha's are rated more reliable.
Yamaha has more dealerships and service centers worldwide, especially in Europe, meaning they offer more support.
Yamaha is far ahead of Suzuki when it comes to electronics. You're more likely to find digital features across the board on Yamaha bikes, whereas Suzuki's high-end superbikes tend to hoard the tech on their end.
Yamaha and Suzuki are ultra-close in comparison and it will really come down to personal taste.
You may also be interested in our article: Are Suzuki Motorcycles Any Good?
Yamaha Vs. Honda
This is a close one, as both brands tend to prioritize performance and reliability.
Honda has more advanced or elaborate engine technology, but Yamaha comes out ahead regarding overall motorcycle design.
Yamaha makes a more aggressive bike, not only regarding torque and horsepower but also aerodynamics and maneuverability.
Honda's engine design is nothing short of impressive – they are akin to mini car motors, giving them the lead in engine longevity.
And while Honda uses more innovative engines, it makes it harder to work on than Yamahas if something does go wrong.
The innovation behind Honda motorcycles makes them reliable, but it also makes them more expensive.
Yamaha motorcycles are faster and more exhilarating to ride, but a Honda is generally more comfortable.
Are Yamaha Motorcycles Reliable?
According to owner reviews, surveys and industry data Yamaha motorcycles are highly reliable machines. A consumer report study found Yamaha to be the most reliable brand out of the top 10 Motorcycle brands in the world.
Not to be confused with longevity, how long a motorcycle lasts, reliability considers how often the bike fails.
While all the "Big 4" Japanese brands are known for tier reliability, a Consumer Reports survey of 11,000 bike owners found Yamaha to be the motorcycle brand with the lowest percentage of bike failures.
Unlike their Japanese counterparts, Yamaha fabricates many of their engine components in the house; their quality control is tighter.
That said, to have a fair discussion about reliability, we're inclined to consider the type of motorcycle.
Yamaha designs and manufactures a variety of motorcycle types, and not all bikes are created equal.
Cruisers are known to be more reliable than adventure bikes, for example.
Sportbikes are considered the least reliable, but this statistic is skewed by how hard sport riders rip the redline.
Still, Yamaha is considered the most reliable bike manufacturer across the board and the Yamaha Star Cruisers, held up to be the most reliable bike line.
My experience with Yamahas justifies their reputation for reliability – the bikes just ride right.
How reliable a Yamaha motorcycle is and how well it runs depends on various factors, many of which relate as much to ownership habits as to factory assembly.
Usage: Motorcycle engines that sit unused for extended periods break down faster than ones that are regular used.
Keep up with maintenance: This prevents problems before they occur – check your owners manual for service intervals.
Check fluids regularly: Depending on use, coolant, oil, and brake fluids levels can all drop before the service interval.
Storage: Keep your Yamaha out of the elements to avoid rust and corrosion which will damage parts.
Do Yamaha Motorcycles Hold Their Value?
According to Kelley Blue Book, Yamaha is ranked as one of the top motorcycle brands that hold value due to their manufacturing process, the quality of Yamaha's engineering, and the high demand for Yamaha bikes.
Some consumers view Yamaha's high-grade, homemade engine components as an assurance of quality.
Others look at it as a testament to the brand's exclusivity.
Regardless, most of the used moto-market is willing to pay more for a bike with high-quality components under the correct assumption that the parts wear out less with use than cheap parts used by some competition.
In general, motorcycles hold their value longer than cars do, providing they are adequately cared for and kept in good-looking, strong working condition; since Yamaha is on top in the motorcycle category, a Yamaha motorcycle is a sound investment.
What Are The Best Yamaha Motorcycles?
Listed below are some of our personal favorites.
YZF-R1
The R1 redefined the term superbike, changing not only the whole Sportbike genre but also the motorcycle industry.
1000cc engines were considered too heavy to be mounted into a bike with racing spirit, but the R1 rolled off the Yamaha factory floor already lighter than the 750s of its day.
It was armed with more motors and still faster than anything on the market.
Since then, the competitive superbike market has undoubtedly stepped up its game, but the R1 has never left the conversation, and the YZF-R1 is the top Yamaha superbike money can buy.
You may also be interested in our article: How Long Do Yamaha R1 Last
Tenere 700
You might be surprised to see this little dual-sport ripper on the list, as it's not talked about like the Yamaha R series is, but its a still a hugely popular bike.
The Tenere's versatile frame, suspension, and power-packed engine make it a solid choice for a city-ripping commuter bike and a monster in the dirt, all for a price that can't be beat by the other top brands, not for anything close to in caliber, anyway.
You may also be interested in our article: Is the Yamaha Tenere 700 Reliable? (11 important Facts)
Bolt
Featuring a torquey V‑Twin engine the Yamaha Bolt was introduced in 2013 as a 2014 model.
This performance bobber combines old‑school soul and modern form.
It's 942cc air-cooled, fuel-injected, v-twin motor, comfortable stance, high-grade road habits, and fresh bobber style make this bike a solid choice.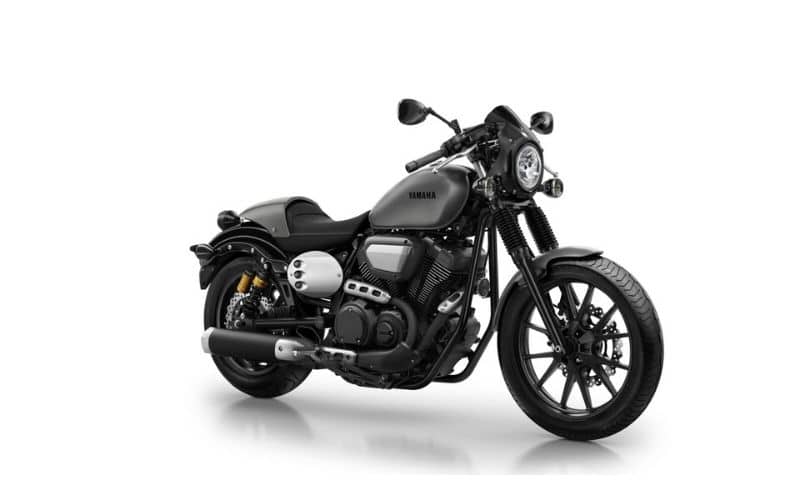 You may also be interested in our article: Why the Yamaha Bolt is a Great Starter Bike
What are the Pros & Cons of Yamaha Motorcycles?
Pros
High-quality parts and materials
High-performance
Easy to work on
Reliable
Offer a wide range of motorcycle styles
Fun to Rid
Brand identity
Heavily involved in motorycle sports and racing
Cons
Aggressive, sometimes uncomfortable Riding Positions
Low-visibility stock headlights
Less advanced technology than other Japanese Motorcycle Brands
Are Yamaha Motorcycles Good Quality?
Yamaha builds quality motorcycles in every category, from cruisers to sportbikes to adventure bikes and dirt bikes. Yamaha's engineering team is world-recognized for its innovative design and quality production, to the point that top car manufacturers contract engine parts from them.
The secret behind Yamaha's reputation for quality bikes is first and foremost due to the quality materials they fabricate their motor parts from.
Yamaha's research, design, and production are held in such high regard that brands like Volvo, Lexus, and Toyota contract Yamaha for the engineering and production of some of their most critical engine components.
Yamaha's track record, both in the worlds of professional Motorcycle Racing and Motocross, also contributes to the brand's reputation for quality,
How Much Do Yamaha Motorcycles Cost?
Sport Bikes-$4,599-$40,000
Dirt Bikes-$899-$11,99
Cruisers- $4,349-$22,000
Tourers-$10,699-$18,000
Related: How Long Do Yamaha Motorcycles Last? (12 Important Facts)
Things To Consider When Buying A Used Yamaha Motorcycle:
If you're considering buying a used Yamaha here are a few points to consider:
How Was the Yamaha Motorcycle Stored?
More important than the mileage is how often the bike sat unused and whether or not it was tendered and adequately winterized for long stints in storage.
Furthermore, even the most avid riders can't be in the saddle all the time. Where did the seller store their bike when they weren't riding it?
Be sure the used Yamaha you're considering was stored out of the elements and away from corrosive airborne chemicals.
How Hard Did the Previous Owner Ride their Yamaha?
Yamaha makes some of the highest performing sportbikes globally, and while some of them are intended to be ridden in the redline RPM range, some people take it to the limit.
Check the edges of the tires for any blobs or ripple in the tire rubber to see if the bike was used as a regular track racer.
Inspect the Yamaha's Levers, and Footpegs
The levers on Yamaha motorcycles curl or even snap off when they hit the pavement, and footpegs will also incur scrapes from substantial damage.
Inspect here and the tips of your handlebars or handgrips to see if the bike ever hit the ground.
If you see the damage, inquire into the nature of the collision; a bike that fell on the ground at a standstill is a safer bet than a Yamaha that wrecked in a curve at 80 mph, but neither scenario is ideal.
Examine the bike cold
If you're considering buying an older Yamaha motorcycle, ask the seller to leave the bike cold before you get there to look at it.
Firing a bike from cold will reveal any problems with:
Starting
Molding
Tuning
Carburetor
Air Intake
Battery
Charging System
As soon as you get there, touch the pipes and see if the bike was indeed left cold for you.
It's significantly more straightforward to hide problems on a hot motorcycle than on a cold one.
It may even ride great when it's hot, but as soon as you take it home and let it sit, some quirk with the fuel system prevents your Yamaha from starting back up. It's best to out these old-bike quirks up front, in the seller's presence. 
Related: Yamaha Motorcycle Won't Start? (Solved & Explained)
Resources:
https://www.yamahamotorsports.com/motorcycle
https://global.yamaha-motor.com/stories/history/stories/0009.html
https://www.consumerreports.org/cro/news/2015/04/who-makes-the-most-reliable-motorcycle/index.htm
https://enginepatrol.com/yamaha-r1-not-good-starter-bike/
https://enginepatrol.com/yamaha-r3-reliability/
https://enginepatrol.com/how-long-yamaha-mt-07-last/