BMWs are often regarded as a symbol of status and luxury.
Rightfully so, as BMW has cemented itself into the luxury European car market for quite some time now.
While we often fantasize about owning a luxury car as our first car, there are some important factors to be considered.
So, is a BMW a good first car? Find out in this article...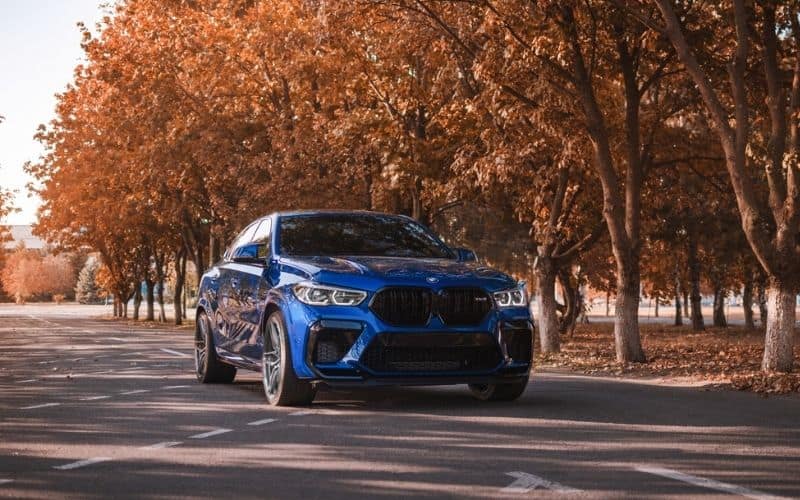 Here is the short answer to is a BMW a Good First Car:
A BMW can be a great first car as they have a good safety record and are generally reliable, but the price of owning one must be considered. Newer and higher-end models will be expensive to buy and maintain. However, lower-end models can be relatively inexpensive in the used car market.
Is a BMW a Good First Car?
A BMW would make a great first car if its within the price range of the prospective owner, this should also factor in maintenance costs.
BMW has built its reputation as a luxury brand and there are a whole range of models available for a first time buyer.
Reliability
An important criteria for a first car should be reliability, an area which BMW has a somewhat controversial reputation.
However, in 2018, a reliability study was conducted by J.D. Power on over 500,000 vehicles to determine which vehicles on the market could accrue the most mileage, without it resulting in costly repairs.
BMW ranked in 8th position out of 29 brands, coming out on top over luxury automakers like Mercedes-Benz, Porsche, Acura, and Lincoln.
Safety
With inexperience behind the wheel, it's wise to invest in a car with a good safety rating.
BMW has always considered occupant safety high on the list of their priorities and this is what makes it a solid choice as a first car.
Compared to other car models, a new or used 3-series BMW in terms of safety has an excellent track record and you will find the 3-series to be one of the safest cars on the road.
Following safety tests such as the Crashworthiness and Crash Avoidance, the 3-series and the X5 both earned the Top Safety Pick from the IIHS.
These are highly-regarded awards and reflect on BMWs commitment to prioritize occupant safety.
BMWs also offer a lot of models available in all-wheel drive and front-wheel-drive; these drivetrains are much more suited to a new driver than rear-wheel-drive which requires more concentration and driving experience.
Cost
The biggest drawback of new BMW is undoubtedly its cost and will be a deal breaker for many new drivers looking for their first car.
The MSRP on a 2021 BMW 3-series is at about $41,250 USD. A hefty price tag, even for a brand-new car. Even the X1, which is the cheapest BMW, is still around $35,000 USD brand new.
If the increased average price is not an issue, then a brand-new BMW would make a great first car.
If you have your heart set on a BMW and money is a big factor, then consider buying used.
BMWs found in the used car market, especially 3-series BMWs, can actually be inexpensive to buy, and are generally reliable.
Also, it should be noted that parts for BMWs are much more expensive than parts of other economy cars, sometimes drastically so.
What Features Make a BMW a Good First Car?
Owning your first car can come with a lot of learning experiences. Thankfully, BMW has made it easier to drive safely than it was in the past, with a number of driver assists.
Lane Keeping Assistant
Newer BMWs come equipped with Lane Keeping Assistant.
This feature can help prevent the vehicle from unintentionally leaving the desired lane, avoiding a side collision.
It can also detect a vehicle in front braking, which will in turn brake as well.
Lane Departure Warning
If you drive over lane markings, or if the BMW detects a gap closing between you and the vehicle ahead, it will attempt to alert you.
It does this using haptic vibrations on the steering wheel, and displaying an alert.
Intelligent Vision: "Side View"
Back-up cameras used to be all the craze, but BMW took it even a step further with "Side View".
Some models have cameras built into the wheel arches, enabling you to observe crossing traffic you otherwise might not see.
Parking Assistant
Automatically parking your car is no longer a thing of the future.
Also, the last thing you want to do is stressfully parallel park your first car.
Especially if that first car receives its first scratch in doing so.
With this feature, the car can measure the space and automatically park  either parallel or perpendicular to the street. 
Please also read our article: Are BMW Cars Worth the Money?
What Features Make a BMW a Bad First Car?
Features on some BMW models make it a less optimal choice as a first car:
Rear Wheel Drive
While rear-wheel drive is not necessarily a bad feature, it objectively requires more skill and driving knowledge to master than front or all-wheel drive.
Chances are if this is your first car, you do not have a lot of driving experience, and getting the hang of rear-wheel-drive cars can be more difficult to master.
This is especially prevalent in poor road conditions, such as rain, ice, snow, etc. The car will be harder to control and be more prone to fishtailing.
Engine Power
The engines generally featured in BMWs have high horsepower output on average, compared to other manufacturers.
While this is not a bad thing, too much power in the hands of someone who does not know how to use it can be dangerous.
For this reason, BMWs high engine output (in general) falls on the list of things that make it a bad first car.
Wheels
The 228i Gran Coupe is an entry level BMW. With that said, it comes with 18-inch alloy wheels.
With big wheels comes expensive tires, which will inevitably have to be replaced on any car after a long enough time.
Something that someone buying a first car might want to consider, if they are trying to do so frugally.
These BMW wheels will also cost more if they are damaged by a curb, something that is more likely to happen from time to time with inexperienced drivers.
Therefore cost of wheel repair and tire replacement is not ideal for first car ownership.
You might also be interested in our article: Is the Nissan 350Z a good first car?
Is a BMW a Good First Car for a Teenager?
There are both pros and cons for budding teenage BMW drivers which should be taken into considerations.
Reasons BMWs are a good first car for a teenager:
High safety rating for crashworthiness and crash avoidance
Lots of driving features to both prevent accidents and aid in inexperienced driving – PHEV offer exceptional fuel economy
Reasons BMWs are a bad first car for a teenager:
Expensive to buy and expensive to maintain/repair
Most models have more horsepower and performance than a teenager requires – Lack of a "parental mode"
Higher cost of insurance for young drivers in most regions
Overall, new BMWs would probably benefit a teenager due to safety factors and driving aids.
These features would help prevent an accident on the highway and city streets, as well as in a parking situation.
The downfall would be the exceptional cost of buying and maintaining a BMW.
The older BMW models, however, would probably be a better suit for a teenager if the cost is an issue.
They can be bought for a relatively low price, and cost less to maintain.
It should be considered though, that they have less safety features, and most older BMWs are rear-wheel drive, not all-wheel drive.
Please also see our article: how long do BMW X5 last and how long do BMW X1 last
Which BMW is Best as a First Car?
Among the new BMWs, the 228i xDrive Gran Coupe would be best suited as a first car.
It is the most cost-effective BMW on the market today, getting somewhat good fuel economy (27 mpg combined) and coming equipped with AWD.
The price of this model is cheaper than all of the others, yet it still resembles the brand in the best way possible and has good safety features as standard.
When shopping for a used BMW however, a 3-series would probably be the best fit.
This is because the 3-series used to be the most mass-produced model, effectively making it the cheapest to own and maintain.
Is a BMW 3 Series a Good First Car?
The 3 Series is BMW's best-selling model. It's a compact family and/or executive car known for its sporty handling and fine dynamics.
A BMW 3 series would make a great choice as a first car as it is both safe and practical. It has some excellent safety features and has good driver visibility. It would be unsuitable however, for new drivers on a tight budget.
The 3-series was awarded IIHS Top Safety Pick in 2020.
It also has a lot of driving aids and optional features.
The 2.0L automatic obtains 30 mpg combined city and highway, which is reasonable.
The 3-series gives off luxurious status while still maintaining some of its economy-car elements.
Is a BMW 1 Series a Good First Car?
The 1 Series is one of the best cars you could own that bears the BMW badge.
A 1 series BMW would make an excellent first car, it has good all-round visibility, an excellent safety record, good handling and fuel efficiency. The only downside would be its expensive price tag.
It has earned a maximum five-star rating in the Euro NCAP crash safety test, making it one of the safest vehicles in its class.
It obtains satisfactory fuel economy as well, with diesel engines obtaining 48.7 – 62.8 mpg – an important factor when your purchasing your first car.
Are BMWs Reliable?
According to RepairPal, BMWs reliability rating is 2.5/5, which places it 30th out of 32 for all car brands.
In a consumer survey conducted by JD Power, BMW ranked in 8th position out of 29 brands, coming out on top over luxury automakers like Mercedes-Benz, Porsche, Acura, and Lincoln.
While some BMWs prove to be reliable, the brand as a whole has faced some reliability criticism.
Be wary of what model you buy, and do ample research before purchasing.
Reliability can vary greatly depending on the model and the year it was made.
You may also be interested in our article: BMW X5 in snow & winter driving
Are BMWs Expensive to Maintain?
Compared to most brands, yes. BMWs are expensive to maintain.
RepairPal puts the estimated annual cost at $968. This makes it more expensive than the average manufacturer.
If being frugal about repair costs is of great concern, then BMW is probably not the brand for you. Some say the acronym does stand for "Bring My Wallet", after all.
Resources
https://enginepatrol.com/how-long-do-bmw-x1-last/
https://enginepatrol.com/how-long-bmw-x5-last/