When the Range Rover was launched in 1970, it caused such a stir that the Musee du Louvre in Paris, France exhibited it as an "exemplary work of industrial design."

This quintessential British luxury SUV started life as a 2-door SUV with a utilitarian design and spartan interior aimed for traversing the toughest off-road conditions, while the latest generation is highly regarded for its understated luxury.

If you're researching the Range Rover you might be wondering about its average lifespan.

We'll cover that and more in this article, read on to find out…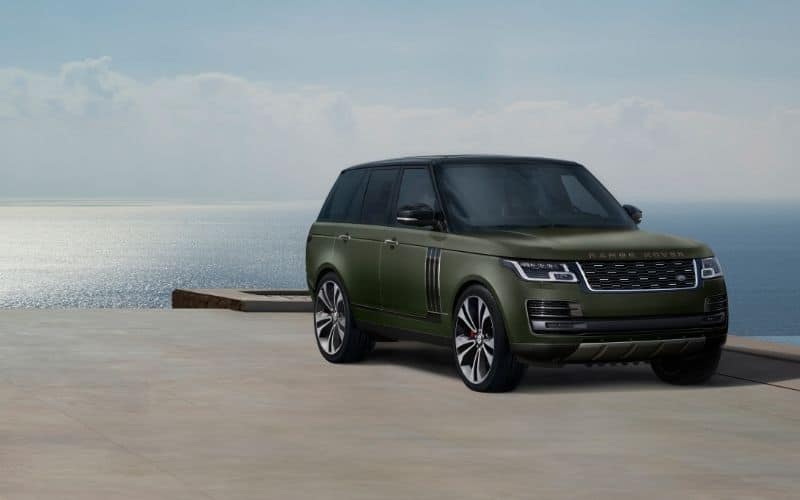 Here is the short answer to how long Range Rover last:
A Range Rover can last between 150,000 to 200,000 miles with thorough maintenance, regular servicing and conservative driving habits. Based on an annual mileage of 15,000 miles per year this equates to 10 to 13 years of service before breaking down or requiring uneconomical repairs.
How Many Miles Can You Expect from a Range Rover?
Range Rovers have a complicated reputation for reliability and longevity.
Manufactured in England, this vehicle is a capable 4×4 off-roader and also a luxury SUV suitable for long-distance driving, but there are many reports of the Range Rovers problems.
With meticulous maintenance, a Range Rover can last for 150,000 – 200,000 miles, although these vehicles are known to cause a few headaches and have received sub-par reviews for their reliability.
Consumer Reports rated the 2021 Range Rover a 1.0 / 5.0 in their 'predicted reliability' index.
According to J.D. Power's Annual Dependability Study, a report that surveyed 2018 model vehicles over a 3-year period:
The industry average is 121 problems reported per 100 vehicles by owners of a vehicle and brand
Land Rover (Range Rover is a model within the brand) scored 244 problems per 100 vehicles, double the industry average
In your own investigations, you'll likely uncover reports of owners clocking up more than 200k miles however these types of mileages won't be achieved easily and without hefty repair bills along the way.
Ultimately the life of your Range Rover will depend largely on how you care for it as the design and quality of materials are only one piece of the puzzle.

You can improve your Range Rover's longevity by:
Regular service appointments
Routine oil changes
Tire rotations
Changing engine filters when required
Using quality fuel, oil and parts
Driving smoothly
Checking fluid levels regularly
Attending to problems as soon as they appear
Do Range Rovers Rust Easily?
First-generation Range Rovers were marred by rust issues, with owners reporting severe rust problems within 3 years of ownership. More recent Range Rovers have proven to be rust resilient with advances in their manufacturing, rustproofing and paint processes.

All Range Rover models are protected by a 6-year/unlimited mileage corrosion warranty against perforation by rust.
Most body panels of Range Rovers are aluminum and therefore will not rust, however undercarriage components are constructed from mild steel and are at risk, such as the:
Exhaust
Differentials
Chassis
Rust problems are more common in humid climates, coastal areas, and regions where roads are aggressively salted during the winter.
Most Range Rover owners will tell you that additional rustproofing isn't required and the best way to keep rust at bay is basic undercarriage maintenance.
If you live in an area that salts the roads during the winter:
Keep your undercarriage clean to avoid grime build-up that holds salts against the metals.
Hose out under your wheel wells once a week, hose out the rear bumper cover and anything else you can reach every couple weeks.
You aren't looking for showroom shine, just knocking off any dirt and grime that builds up on surfaces and in cubbies.
Coin-op car washes with the hot wax work wonders.
We recommend having a Detail Shop wash everything underneath at the end of each winter.
Related: 3 Most Common Problems With Range Rovers (Explained)
What is High Mileage for a Range Rover?
A Range Rover with 80,000 miles or more on the odometer is considered high mileage and therefore a riskier purchase due to the increased chance of imminent, costly repair bills and potentially transmission failure. However, there are many other factors to take into consideration.

Buying a used Range Rover requires a thorough investigation into the vehicle's history and careful examination of its overall condition from bumper to bumper (underneath too).
With this brand's reputation for poor reliability, buying a Range Rover without a factory warranty could be an expensive exercise – you will be responsible for any problems or repairs needed after the sale.

important considerations:
Service history. Check that the car was routinely serviced as per Range Rovers maintenance schedule and the owner can provide proof of this.
Get a second opinion: Have it inspected by a mechanic.
Check the CarFax. This doesn't guarantee anything but can help give a clearer picture of wear and tear. Make sure it has minimal damage, if any. Analyze the information to make sure if something happened, it wasn't transmission related or mechanical.
How long you are planning on keeping the car. If you're planning on keeping the car for a long time, you should evaluate whether the short-term savings outweigh spending a bit extra into something more reliable.
Number of previous owners. As a general rule, less is better. More owners usually mean more wear and tear. If one family owned it and drove the full mileage and serviced the car, then you can almost guarantee they took good care of it throughout their ownership.
You may also be interested in our article: Range Rover in Snow & Winter Driving
How Long Do Range Rover Last Compared to Similar Car Models?
In this section we'll compare the Range Rover to some of its classmates.
Range Rover vs. BMW X5
BMW's X5 was launched in 1998 as the German automaker's first SUV, known for its compelling powertrain choices, attractive interior materials and well-integrated infotainment tech.

The BMW X5 is projected to last between 150,000 – 200,000 miles or 10 – 13 years, which is on par with the Range Rover.
According to RepairPal's website:
The X5 scores a below average reliability rating of 2.0/5, which places it 13th out of 19 luxury fullsize SUVs.
The Range Rover scores a below average reliability rating of 2.0/5 placing it 15th out of 19 luxury fullsize SUVs.
The X5 has an annual average repair and maintenance cost of $1,166 vs. $1,258 for the Range Rover.
The base model BMW X5 costs half the price of a base model Range Rover.
Despite both vehicle models scoring below average reliability ratings, the X5 is the more dependable of the two.
You may also be interested in our article: How Long Do BMW X5 Last?
Range Rover vs. Mercedes-Benz GLE
The Mercedes-Benz GLE is another German SUV that matches the Range Rover in terms of size, capability, and performance.
A well-kept Mercedes-Benz's GLE can last on average between 200,000 – 250,000 miles or 13 – 17 years of service. This is considerably more than the Range Rover's 150,000 – 200,000 mile / 10 – 13 year lifespan.
There is no Reliability Rating for the Mercedes-Benz GLE on Repair Pal due to insufficient data.
According to CarEdge,
The GLE has a below average reliability rating 3% lower than its rivals.
The Range Rover also scores a below average reliability rating, with a score 10% worse than its competitors.
The GLE's annual average repair and maintenance cost is $1,200 vs. $1,258 for the Range Rover.
The GLE and Range Rover have similar annual repair and maintenance costs, but the GLE is more reliable than the Range Rover and will last far longer too.
You may also be interested in our article: How Long Do Mercedes GLE Last?
Range Rover vs. Porsche Cayenne
Porsche entered the lucrative SUV market in 2003 with its luxury SUV model, the Cayenne.
This was also the German manufacturer's first vehicle with four doors. The Porsche carries a similar brand cache as that of Range Rover, with luxury and technology at the forefront of their offerings.
Porsche's Cayenne can last between 150,000 – 200,000 miles, before requiring major repairs. This equates to 10 – 13 years of service, which is on par with that of the Range Rover.
According to RepairPal,
The Cayenne has a below average reliability rating of 1.5/5.0 and is ranked 14th out of 14 in its class.
The Range Rover scores a below average reliability rating of 2.0/5 placing it 15th out of 19 in the luxury compact SUV category.
The Cayenne has an annual average repair and maintenance cost of $1,231, vs. $1,258 for the Range Rover.
The Cayenne and Range Rover are SUVS, but offer comfort, performance, and luxury in vastly different interpretations.
Buyers seeking classic luxury will opt for the Range Rover, while those seeking driving thrills will select the Cayenne.
How Reliable Is a Range Rover?
If you're considering a Range Rover, you'll most likely have come across reports of its chequered reliability history. Our investigation concludes that the Range Rover is a below average SUV in terms of reliability, but excels in every other aspect as a luxury SUV.
The Kelley Blue Book consumer rating index gives the Range Rover a reliability rating of 3.4 out of 5.
RepairPal scored the Range Rover a reliability rating of 2 out of 5.
JD Power rated it with a consumer reliability rating of 74 out of 100.
What Car reported the Range Rover to be the least dependable SUV despite being hugely desirable.
Reliability Compared to Other Luxury SUVs
| | |
| --- | --- |
| Model | Reliability |
| Infiniti QX80 | 3.5 / 5.0 |
| Infiniti QX60 | 3.5 / 5.0 |
| Lincoln MKS | 3.0 / 5.0 |
| Infiniti JX35 | 3.0 / 5.0 |
| Lincoln Navigator | 2.5 / 5.0 |
| Cadillac Escalade | 2.5 / 5.0 |
| Lincoln MKT | 2.5 / 5.0 |
| Audi Q7 | 2.5 / 5.0 |
| Cadillac Escalade EXT | 2.5 / 5.0 |
| Land Rover Range Rover Sport | 2.5 / 5.0 |
| Mercedez-Benz R350 | 2.5 / 5.0 |
| Infiniti QX56 | 2.5 / 5.0 |
| BMW X5 | 2.0 / 5.0 |
| Cadillac Escalade ESV | 2.0 / 5.0 |
| Land Rover Range Rover | 2.0 / 5.0 |
| BMW X6 | 2.0 / 5.0 |
| Mercedes-Benz GL450 | 1.5 / 5.0 |
| Mercedes-Benz GL350 | 1.0 / 5.0 |
| Mercedes-Benz GL550 | 1.0 / 5.0 |
| Avg. Luxury Fullsize SUV | 2.5 |
Source: Repair Pal
The Best and Worst Years for Range Rover
As with any vehicle on our roads, the Range Rover has had its good and bad years…
Worst Model Year
According to Car Problem Zoo, the 2003 Range Rover was the worst model year. The most reported complaints were problems with the differential unit. This model year was also notorious for driveshaft problems too.
Here's what the owners had to say:
"While driving on the new jersey turnpike traveling at a speed of approximately 65-70 miles an hour my truck suddenly made a loud noise and it felt like the brakes locked up and made grinding sounds. I had it towed to a repair shop and was told it was front differential failure."
"My 2003 Range Rover hse differential died without warning. I had to be towed home ($200) + $1500 to fix it with an after-market differential."
Other problems reported by Range Rover owners include:
Engine timing chain guides wearing prematurely
Air suspension failure
Brakes malfunctioning,
Unintentional acceleration related to gear shift module
Defective fuel flange
Electronic units such as seat heaters and audio system stopped working
Automatic steering wheel tilt locks into position and fails
Best Model Year
Range Rover's 2021 model is the automaker's best model year to date and also it's most luxurious with available features such as a new Cabin Air Filtration System designed to reduce the levels of pollens, particulates and odors in the cabin.
The 2021 model has also received a respectable 74/100 reliability review from J.D. power.
Standard and optional features include:
Adaptive cruise control
Forward-collision warning and automated emergency braking
Lane Departure Warning
Voice Recorder
360 Parking Aid
Driver Condition Monitor
Traffic Sign Recognition and Adaptive Speed Limiter
Head-Up Display
The 2021 Range Rover has scored a 5-star Euro NCAP safety rating, which is one of the highest ratings given for vehicles for pedestrian protection in this class of vehicle. It also boasts high driver and occupant safety, too.
Related: 11 Best & Worst Range Rover Years (With Facts & Stats)
What About Recalls for These Models?
The Range Rover has a total of 32 recalls across all model years which are mostly electrical system faults.
It is important to note that recalls are manufacturing faults repaired at no charge to the consumer.

Here are the total number of recall campaigns per year for the Range Rover:
2021: 1
2020: 2
2019: 5
2018: 4
2017: 4
2016: 3
2015: 6
2014: 2
2013: 1
2012: 1
2011: 0
2010: 0
2009: 2
2008: 0
2007: 0
2006: 0
2005: 0
2004: 0
2003: 0
2002: 0
2001: 0
2000: 0
1999: 0
1998: 0
1997: 0
1996: 0
1995: 0
1994: 0
1993: 0
1992: 0
1991: 0
1990: 0
1989: 0
1988: 0
1987: 0
1986: 0
1985: 0
1984: 0
1983: 0
1982: 0
1981: 0
1980: 0
1979: 0
1978: 0
1977: 0
1976: 0
1975: 0
1974: 0
1973: 0
1972: 0
1971: 0
1970: 0
Range Rover Model Year List
Here are all the model years for the Range Rover:

First Generation:
1970 Range Rover
1971 Range Rover
1972 Range Rover
1973 Range Rover
1974 Range Rover
1975 Range Rover
1976 Range Rover
1977 Range Rover
1978 Range Rover
1979 Range Rover
1980 Range Rover
1981 Range Rover
1982 Range Rover
1983 Range Rover
1984 Range Rover
1985 Range Rover
1986 Range Rover
1987 Range Rover
1988 Range Rover
1989 Range Rover
1990 Range Rover
1991 Range Rover
1992 Range Rover
1993 Range Rover
1994 Range Rover
Second Generation:
1995 Range Rover
1996 Range Rover
1997 Range Rover
1998 Range Rover
1999 Range Rover
2000 Range Rover
2001 Range Rover
Third Generation:
2001 Range Rover
2002 Range Rover
2003 Range Rover
2004 Range Rover
2005 Range Rover
2006 Range Rover
2007 Range Rover
2008 Range Rover
2009 Range Rover
2010 Range Rover
2011 Range Rover
2012 Range Rover
Fourth Generation:
2012 Range Rover
2013 Range Rover
2014 Range Rover
2015 Range Rover
2016 Range Rover
2017 Range Rover
2018 Range Rover
2019 Range Rover
2020 Range Rover
2021 Range Rover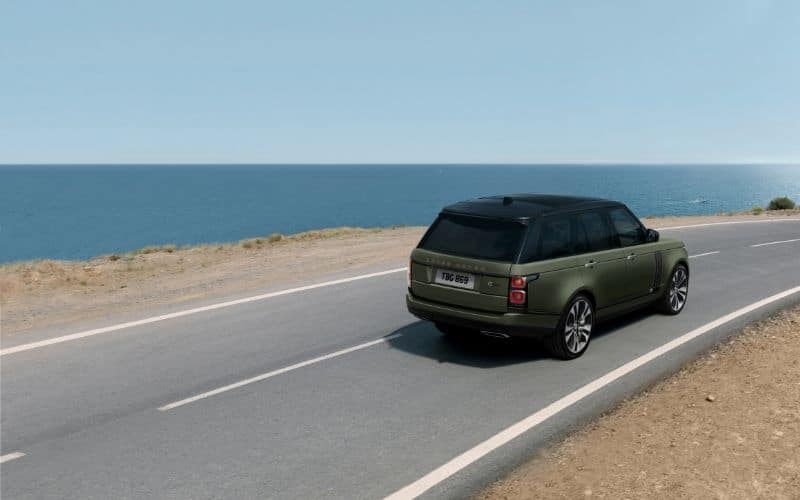 Are Range Rover Expensive to Maintain?
According to RepairPal, the Range Rover has an annual repair cost of $1,258, while the average annual service and maintenance cost for luxury SUVs is $1,127.
The average annual repair cost for all cars is $652 per year, almost half that of a Range Rover.
You can find a full breakdown of maintenance and repair costs here.
Model
Avg. Annual Repair Cost
Frequency of
Unscheduled Repairs (per year)
Probability of Severe
Repairs
Infiniti QX80
$718
0.7
8%
Infiniti QX60
$639
0.9
10%
Lincoln MKS
$886
0.6
15%
Infiniti JX35
$837
1.2
11%
Lincoln Navigator
$1,089
0.4
18%
Cadillac Escalade
$1,007
0.3
20%
Lincoln MKT
$996
0.6
19%
Audi Q7
$1,185
0.9
13%
Cadillac Escalade EXT
$940
0.6
21%
Land Rover Range Rover Sport
$1,179
0.7
16%
Mercedez-Benz R350
$1,153
0.6
18%
Infiniti QX56
$807
0.8
24%
BMW X5
$1,166
0.8
17%
Cadillac Escalade ESV
$1,127
0.5
22%
Land Rover Range Rover
$1,258
0.6
19%
BMW X6
$1,206
1.0
21%
Mercedes-Benz GL450
$1,293
1.2
20%
Mercedes-Benz GL350
$1,308
1.3
22%
Mercedes-Benz GL550
$1,295
1.5
23%
Avg. Luxury Fullsize SUV
$1,127
0.7
19%
How Long Do the Brakes Last?
Range Rover brake pads usually last between 30,000 to 70,000 miles or 2 to 5 years. This is dependent on factors such as driving habits.
You can expect your brakes to wear out sooner if you frequently stop and accelerate in rush-hour traffic
Braking smoothly will help your brakes last longer.
Full and complete stops from a high speed are the #1 cause of premature brake pad wear.
How Long Do the Tires Last?
A Range Rover's stock tires usually last 50,000 – 60,000 miles or 3 to 5 years before requiring replacement, this is dependent on copious factors including driving habits, climate and road conditions.
Have your tires rotated every 5,000 miles to ensure even wear and have your wheels balanced at the same time.
Check your tire pressures every few weeks to make sure they're at the correct tire pressure.
Have a mechanic check your wheel alignment every 6 months
How Long Do the Transmissions Last?
Range Rover transmissions are expected to last 150,000 – 200,000 miles with proper maintenance.
The two latest generations of Range Rovers are equipped with ZF automatic transmissions
The first two generations of the Range Rover (from 1970 to 2001) were equipped with manual and automatic transmissions.
From 2001 onwards, Range Rovers are only available with automatic transmissions.
How Long Do Range Rover Batteries Last?
Range Rover batteries usually last between 3-5 years. This varies depending on factors such as climate, driving habits, the type of battery, and more.
Four tips below to help prolong your Range Rover battery:
Keep your battery tightly fastened: The vibrations of your car can loosen the connections, potentially resulting in short circuits and internal damage.
Limit short rides: Quick car rides prevent the battery from fully charging. The Eco Intelligent Stop/Start system is also known to hinder the recharging of Range Rover batteries. To help maintain battery power, drive your Range Rover frequently and for extended periods.
Storage: Keep your Range Rover stored indoors away from extreme changes in temperature.
Control Corrosion: Clean the terminals (toothbrush dipped in baking soda and water mixture) and keep them free from build-up.
How Long Do the Spark Plugs Last?
Range Rover spark plugs typically last 30,000 miles, these will be inspected and if needed replaced when you go for routine maintenance.
Having your spark plugs changed when fouled ensures:
Better fuel economy
Smooth starts
Less emissions
What About Insurance Cost?
Insuring a Range Rover costs a princely sum. The average annual cost for full comprehensive coverage is $2,372 per year, or $197 per month. In comparison, an average luxury SUV costs $2,044 per year for full insurance coverage.
Insurance costs can vary from person to person; be sure to shop around to find the best possible deal.
Tips to Prolong the Life of Your Range Rover
Always read the owner's manual and service manual to learn the maintenance schedules and services.
Regularly wash your Range Rover to remove dirt and grime to protect the paint and undercarriage from rust developing.
Check your Range Rover's engine oil, coolant, brake, and transmission fluid levels and top them up when required.
Your Range Rover can handle gravel roads and snow-filled roads, but you should always drive it carefully off-road.
Storing your Range Rover in a garage will help to protect it against the weather's elements and bird droppings.
Don't tow loads heavier than is recommended.
Pay attention to warning and information lights on your vehicle's instrument panel.
Keep on top of repairs to prevent them from developing into larger problems.
Resources
https://repairpal.com/reliability/land-rover/range-rover
https://insuraviz.com/luxury-suv-insurance-rate-comparisons/
https://caredge.com/land-rover/range-rover
https://www.carcomplaints.com/Land_Rover/Range_Rover/
https://www.euroncap.com/en/results/land-rover/range-rover/10934
https://www.kbb.com/land-rover/range-rover/
https://repairpal.com/reliability/land-rover/range-rover
https://enginepatrol.com/how-long-lincoln-aviator-last/
https://www.jdpower.com/cars/2020/land-rover/range-rover
https://www.whatcar.com/news/revealed-the-10-most-unreliable-suvs/n21061#20
https://www.jdpower.com/business/press-releases/2021-us-vehicle-dependability-study-vds
https://www.landroverusa.com/vehicles/range-rover/index.html