The Ford Escape is a five-seater, compact SUV that was first launched in 2001.
It's a popular choice thanks to its handsomely styled exterior, car-like driving demeanor and spacious interior.
In this article, we'll take a closer look at the Escape's average lifespan…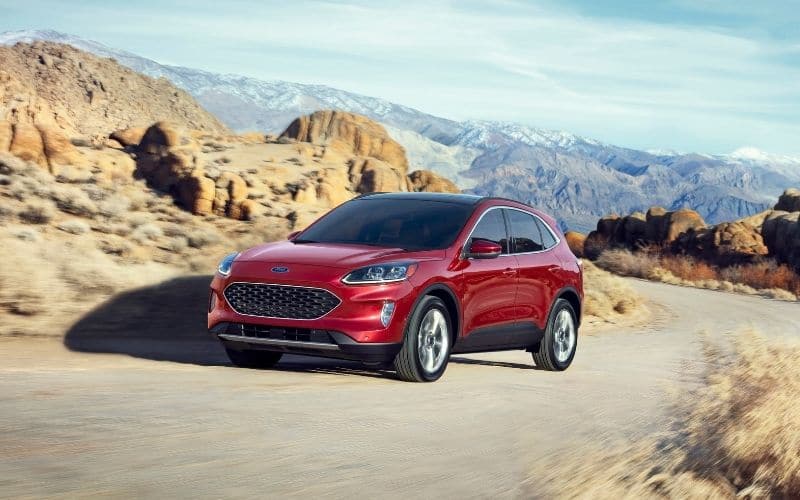 Here is the short answer to how long a Ford Escape will last:
The Ford Escape will typically last 200,000 miles, provided it's maintained properly. Although it can last over 250,000 miles. Based on driving an annual average of 15,000 miles, an Escape will last between 13 – 17 years before breaking down or requiring uneconomical repairs.
How Long Do Ford Escapes Last:
Ford's compact SUV model, the Escape, has been on North American roads since 2001 and has notched up millions of sales.
Despite not having the best reliability scores (Repair Pal ranks it 16th out 26 compact SUVs) or reviews from auto critics, you should still expect a healthy lifespan.
Here's what owner's on the FordEscape.org forum had to say:
"I have 159,000 miles on mine. It still runs like new. Regular tune-ups, timing belt, brake and transmission flush are all I've done so far. It should be good for another 100,000 miles!"
"I've got about 180,000 miles on my 2013 Escape Titanium with the 2.0-liter engine, and it's still running great now at nearly eight years old (I bought it in late 2012 when they first came out). I haven't had to perform any major-major maintenance (like replace an engine, etc.) — it's all been fairly standard stuff so far. I'm hoping that it'll make it to 300,000 miles without any major maintenance issues — we'll see!"
On used car marketplaces such as Car Gurus and Autotrader, you'll find many high mileage examples – there are even some with over 300,000 miles.
Of course, there are no guarantees that any car can reach that mileage or age.
An Escape should realistically last between 200,000 – 250,000 miles, providing it's maintained, driven sensibly and you have repairs fixed asap.
It comes with a 3 yr/36,000-mile basic and 5 yr/60,000-mile powertrain warranty, which aren't the longest in the industry but they will still give peace of mind for the first few years of motoring.
Common Problems of the Ford Escape
A car's longevity can be impacted by its problems, listed below are what Escape owners have had to deal with.
1. Transmission Issues
Transmission problems plague older-generation Ford Escapes; many have suffered failures once they reach 50,000 to 100,000 miles.
The model years with the highest number of reported transmission problems are 2006 to 2014.
These model years use a 6-speed 6F35 automatic transmission that turned out to be highly problematic, the symptoms are detailed below:
Rough and jerky shifting
Delayed shifting
Won't shift into gear
Vibrations, rattles, clunks and whining noises
2. Rollaway Recall
The third-generation Escape was part of a massive recall campaign that affected over 3 million Ford vehicles due to the possibility of a transmission failure that could cause the vehicle to roll away on its own.
This problem affected 1.7 million Ford Escapes sold between 2013 and 2019.
What happens is that the Escape's shifter cable may detach and prevent the gearbox from shifting into park, even though the shifter is in the correct position.
If the emergency brake is not applied, the vehicle can move on its own and cause an accident.
3. EcoBoost Engine Failures
Ford Escape models in the third (2013 – 2019) and fourth (2020 – present) generations can suffer from catastrophic engine failures due to coolant leaking into the cylinders, causing the car to overheat.
Coolant loss and overheating damage cylinder heads and engine blocks, meaning you'll need a new engine.
In some cases, the coolant leak has also caused engine fires.
Worryingly, the 4-cylinder 1.6-liter and 2.0-liter engines and the 3-cylinder 1.5-liter turbocharged engines are all susceptible to this problem.
Symptoms of coolant loss and cylinder intrusion include:
Low Coolant warning
Overheat warnings
Car goes into 'Limp Mode'
Check Engine Light
Misfiring
Blue smoke from the exhaust
4. Rust Issues
Owners of older Escape models have reported excessive corrosion problems that can make them unsafe to drive.
First generation (2001 – 2007) are prone to fender rust issues which seem like minor cosmetic issues. Still, closer inspection reveals that the entire wheel arch and shock towers are also completely rusted.
Rusted shock towers are weakened by corrosion and can no longer safely support the weight of the vehicle, and the shock towers can collapse through the Escape's bodywork.
First- and second-generation (2008 – 2012) models are also badly affected by severely corroded subframes, to the extent that the control arms and other suspension components don't have anything to hold onto.
Related: 6 Most Common Ford Escape Problems (Explained)
What is High Mileage for a Ford Escape?
High mileage for a Ford Escape is considered to be around 100,000 miles. Though mechanics and owners would say it's got at least another 100,000 miles of life left, a higher mileage Escape will likely need more attention to keep it running smoothly.
Remember that once the factory warranty has expired, you're financially responsible for any issues that may arise.
Lower mileage vehicles are generally considered safer, but mileage shouldn't be your only focus when choosing which Ford Escape to buy.
A well-kept Escape with over 100,000 miles on it can still make for a fantastic vehicle to drive for many more years.
When buying a used Ford Escape, consider the following factors:
Service history: Check that the vehicle was adequately serviced and the owner has documented evidence.
Take it for a test drive: Ask the seller to leave the car cold; this way, you'll see how easily it starts up, and you can listen for any strange noises.
Check for rust: Rust is a known problem for Escapes, and this is a problem that will spread. Heave a thorough look under the vehicle too.
Number of previous owners: More owners usually equate to more wear-and-tear issues. As a general rule, less is better.
Examine the interior: The condition of the interior tells the story of how well the SUV was maintained and cared for.
Ford Escape Longevity Compared to Other Compact SUV Cars
In this section, we'll compare the Escape to some of its rivals in the compact SUV segment.
Ford Escape vs. Subaru Crosstrek
The Subaru Crosstrek is a widely popular compact SUV by Japanese automaker Subaru.
It offers ruggedness, practicality, and fun styling combined with the abilities of a full-size SUV in a smaller package.
The Crosstrek can last 200,000 – 250,000 miles, which is the same as the Ford Escape's expected lifespan.
Ford Escape
Subaru Crosstrek
RepairPal Reliability Rating
3.5/5.0
4.5/5.0
RepairPal Reliability Ranking
21st / 26
Compact SUVs
1st / 26
Compact SUVs
Average Annual Repair Cost
$600
$492
The Crosstrek outscores the Ford Escape in terms of higher reliability scores and lower average annual repair costs.
Overall, the Crosstrek is a better purchase when considering its superior reliability and fewer common problems.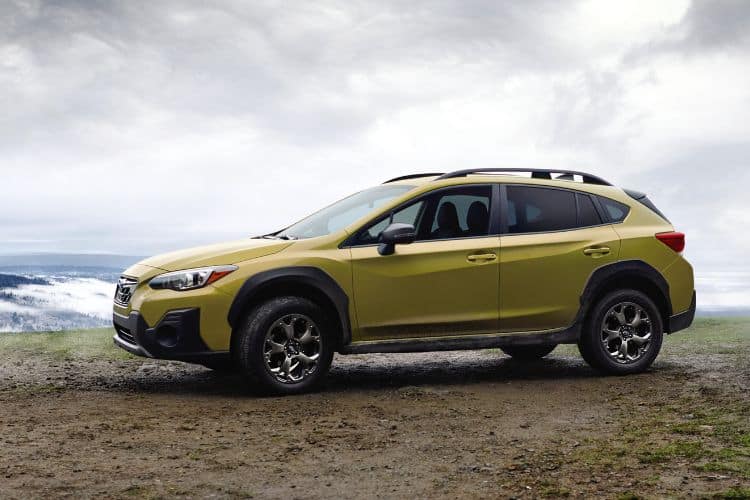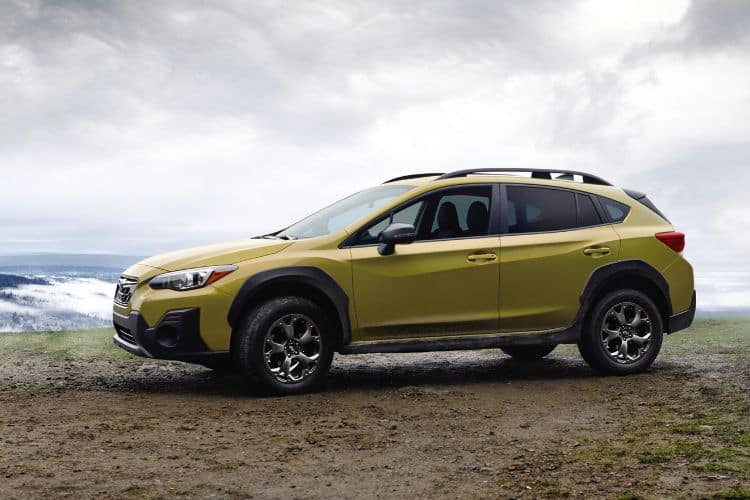 Related: How Long Do Subaru Crosstrek Last?
Ford Escape vs. Mitsubishi Outlander
The Mitsubishi Outlander is a robust and reliable 7-seater SUV, one of the few in the compact SUV segment.
It also boasts class-leading levels of cargo space and practicality thanks to its foldable third row of seats.
Its also praised for its styling design inside and out, and smooth handling characteristics.
The Outlander can typically last between 200,000 – 250,000 miles, which is the same as the Ford Escape's expected longevity.
Ford Escape
Mitsubishi Outlander
RepairPal Reliability Rating
3.5/5.0
4.0/5.0
RepairPal Reliability Ranking
21st / 26
Compact SUVs
7th / 26
Compact SUVs
Average Annual Repair Cost
$600
$519
The Outlander and Escape are closely matched in terms of specifications, but upon closer inspection, you'll see for yourself which one presents as a better buy to prospective buyers.
The Mitsubishi Outlander's higher reliability rating and lower repair cost, plus its third row of seating, edges out the Ford Escape in this comparison.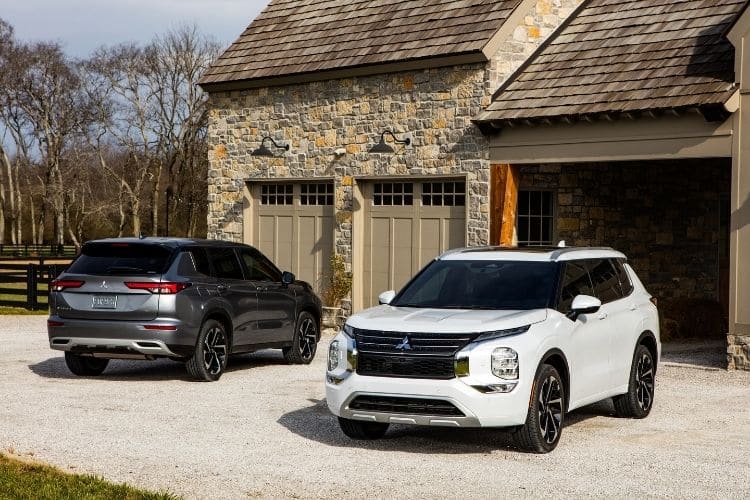 Related: How Long Do Mitsubishi Outlander Last?
Ford Escape vs. Toyota RAV4
The Toyota RAV4 is the best-selling compact SUV n the United States for excellent reasons.
It presents high-quality finishes, backed by Toyota's legendary reliability, and car-like driving dynamics.
It has a slightly higher sticker price, but you'll more than likely score higher resale figures when it comes to moving onto another vehicle in the future.
The RAV4 can last between 250,000 – 300,000 miles, which is slightly more than the Ford Escape's expected lifespan.
Ford Escape
Toyota RAV4
RepairPal Reliability Rating
3.5/5.0
4.0/5.0
RepairPal Reliability Ranking
21st / 26
Compact SUVs
3rd / 26
Compact SUVs
Average Annual Repair Cost
$600
$429
The RAV4 and Escape are evenly matched across many areas on paper.
Regarding reliability, the Rav4 scores slightly higher than the Escape and is nearly $200 cheaper in average annual repair costs, though.
When comparing these to models, it is hard to look past the huge difference in average annual repair costs.
For that reason, we think the Rav4 is the better-used vehicle purchase.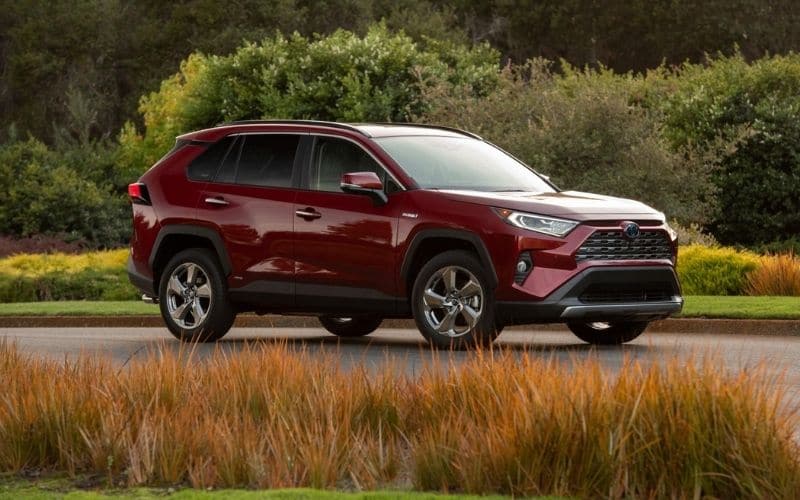 Comparison Chart
| | | | | |
| --- | --- | --- | --- | --- |
| | Ford Escape | Subaru Crosstrek | Mitsubishi Outlander | Toyota Rav4 |
| Annual Repair Cost | $600 | $492 | $519 | $429 |
| Reliability Rating | 3.5/5 | 4.5/5 | 4.0/5 | 4.0/5 |
| Repair Pal Rank | 21st / 26 | 1st / 26 | 7th / 26 | 3rd / 26 |
| Lifespan (Miles) | 200k-250k | 200k-250k | 200k-250k | 250k-300k |
Ford Escape Reliability
The Ford Escape is a fairly reliable vehicle, it requires routine maintenance and regular inspection to ensure it will run smoothly.
Automotive review sites have given the Escape average to below-average reliability ratings.
Despite this, these compact SUVs are reasonably well-built and can last well over ten years.
As with all vehicles, the better you look after your Escape, the longer it will look after you on the roads.
RepairPal ranked the Escape 21st out of 26 compact SUVs for reliability with a score of 4.0/5.0.
Consumer Reports gave the Escape an average reliability rating of 2/5
The Escape has had some widespread problems over the years, including:
Transmission issues
Rollaway recalls
EcoBoost engine failure
Rust issues
Power steering failure
Door latch issues
How Reliable is the Ford Escape Compared to Other Compact SUV Cars?
Best and Worst Years of the Ford Escape
In this section, we'll take a quick look at the Escape's best and worst model years.
Worst Model Years
Based on the number of reported complaints on CarComplaints and CarProblemZoo, the 2014 model year should be avoided.
This is because of the nature of the problems reported as having a high repair cost or more problems at lower mileage.
The 2014 year model Escapes' number one issue was transmission failure.
Best Model Years
The best Ford Escape model years are from the fourth generation, namely 2020, 2021, 2022 and 2023.
These not only offer the latest in safety and luxury features but also in terms of reliability and robustness.
Related: 19 Best & Worst Ford Escape Years (With Facts & Stats)
Ford Escape Recalls
The Ford Escape has had a total of 144 recalls since 2001.
You can always check if your Ford Escape has been subjected to a recall campaign by entering your car's VIN (Vehicle Identification Number) on the NHTSA website.
Recalls are safety-impacting, manufacturing faults repaired at no charge to the consumer.
Ford recalled almost 3 million cars and SUVs, including 2013 through 2019 Escape SUVs for rollaway risk.
Ford Escape recalls according to the NHTSA's records:
2001 Ford Escape: 15
2002 Ford Escape: 10
2003 Ford Escape: 9
2004 Ford Escape: 8
2005 Ford Escape: 5
2006 Ford Escape: 6
2007 Ford Escape: 4
2008 Ford Escape: 6
2009 Ford Escape: 4
2010 Ford Escape: 5
2011 Ford Escape: 3
2012 Ford Escape: 2
2013 Ford Escape: 17
2014 Ford Escape: 15
2015 Ford Escape: 7
2016 Ford Escape: 2
2017 Ford Escape: 2
2018 Ford Escape: 3
2019 Ford Escape: 2
2020 Ford Escape: 9
2021 Ford Escape: 6
2022 Ford Escape: 4
2023 Ford Escape: 0
Ford Escape Generations and Model Years
The Ford Escape was first launched in 2001 and is currently in its fourth generation.
First Generation (2001 – 2007)
2001 Ford Escape
2002 Ford Escape
2003 Ford Escape
2004 Ford Escape
2005 Ford Escape
2006 Ford Escape
2007 Ford Escape
Second Generation (2008 – 2012)
2008 Ford Escape
2009 Ford Escape
2010 Ford Escape
2011 Ford Escape
2012 Ford Escape
Third Generation (2013 – 2019)
2013 Ford Escape
2014 Ford Escape
2015 Ford Escape
2016 Ford Escape
2017 Ford Escape
2018 Ford Escape
2019 Ford Escape
Fourth Generation (2020 – Present)
2020 Ford Escape
2021 Ford Escape
2022 Ford Escape
2023 Ford Escape
Is the Ford Escape Expensive to Maintain?
The Ford Escape is relatively affordable in terms of maintenance costs. RepairPal estimates the Escape's average annual repair cost to be $600. It's more than its compact SUV competitors which are estimated to be $521, simply because it's more prone to repairs.
However, parts are readily available, and you should have no problem taking them to an independent Ford mechanic for servicing and repairs.
The average annual repair cost across all makes and models of vehicles in the United States is $652.
Model
Avg. Annual
Repair Cost
Frequency of
Unscheduled Repairs
Probability of
Severe Repairs
Subaru Crosstrek
$492
0.1
7%
Honda CR-V
$407
0.3
9%
Toyota RAV4
$429
0.3
10%
Nissan Rogue Select
$436
0.3
10%
Hyundai Tucson
$426
0.3
10%
Kia Sportage
$462
0.2
11%
Mitsubishi Outlander Sport
$498
0.3
10%
Mitsubishi Outlander
$519
0.3
11%
Jeep Cherokee
$420
0.2
12%
Mazda Tribute
$523
0.3
11%
Jeep Compass
$526
0.3
11%
Kia Sorento
$533
0.3
11%
Nissan Rogue
$467
0.3
12%
Honda Element
$491
0.6
10%
Jeep Patriot
$596
0.3
12%
Ford Escape
$600
0.3
11%
Subaru XV Crosstrek
$631
0.4
11%
Nissan Xterra
$514
0.3
14%
Chevrolet Captiva
$585
0.3
13%
Nissan Murano
$507
0.5
14%
Subaru Forester
$632
0.4
13%
GMC Terrain
$558
0.3
17%
Chevrolet Equinox
$537
0.3
18%
Fiat 500L
$640
0.2
17%
Jeep Wrangler
$694
0.3
16%
Volkswagen Tiguan
$730
0.9
12%
Avg. Compact SUV
$521
0.3
11%
How Long Do Escape Brakes Last?
Ford Escape brake pads can usually last between 30,000 and 60,000 miles. This depends mostly on driving style and traffic conditions you usually experience.
A conservative style of driving and smooth use of the brake pedal will help maximize their lifespan.
How Long Do Escape Tires Last?
The Ford Escape's tires usually last between 30,000 – 50,000 miles or 3 to 5 years. However, they can wear out much sooner. This depends on various factors, such as driving habits, climate, and road conditions.
Rotate tires every 5,000 miles to ensure even wear.
Check tire pressures regularly every few weeks to ensure they're at the correct tire pressure.
Have a mechanic or tire shop check your wheel alignment every 6 months.
How Long Do Escape Transmissions Last?
The Ford Escape's transmission should last at least 200,000 miles. The transmission's life can be extended by careful maintenance.
Older generation Escapes from 2006 – 2014 use a 6-speed automatic transmission that can suffer from transmission failure.
It is essential to check the service book to ensure that the transmission has been properly maintained.
How Long Do Escape Spark Plugs Last?
Ford Escape spark plugs can typically last between 30,000 – 40,000 miles.
Spark plugs are usually inspected every time you take your car in for a tune-up at your local workshop.
Signs of a fouled spark plug include:
Reduced gas mileage
Lack of acceleration
Rough idling
Hard starts
Engine misfires
How Long Do Escape Engines Last?
Ford's Escape engines can usually last over 200,000 miles with routine care and preventative maintenance.
You'll find examples with much higher mileage by looking at used car marketplaces, highlighting this engine's robustness.
How Long Do Escape 12V Batteries Last?
A Ford Escape's 12V battery will usually last between 3 – 5 years, but that can vary depending on several factors, such as battery size, weather conditions, driving habits, the condition of the battery, and more.
Keep your battery tightly fastened: The vibrations of your SUV can loosen the connections, potentially resulting in short circuits and internal damage.
Limit short rides: Quick car rides prevent the battery from fully charging.
Storage: Keep your Escape stored indoors, away from extreme temperature changes.
Control corrosion: Clean the terminals (toothbrush dipped in baking soda and water mixture) and keep them free from build-up.
What Are the Insurance Costs?
The average cost for full comprehensive coverage on a Ford Escape is $1,498 per year or about $125 per month. This is only $72 more per year than the average class rate.
The Ford Escape ranks #33 out of 46 vehicles in the compact crossover SUV segment for car insurance affordability.
Owners of used and older Escapes could pay as little as $1,056 per year (or $88 per month).
Insurance costs can vary greatly, so be sure to shop around to find the best possible deal for yourself.
How to Get the Most Life From Your Ford Escape
Follow the maintenance schedule outlined in the owner's manual
Have recalls and repairs addressed asap
Use original parts and quality fluids
Always use reputable mechanics
If possible, keep the vehicle stored in a garage, out of the elements
Invest in ceramic paint protection to keep the car looking new
Drive smoothly and conservatively
Check your tire pressure regularly and rotate your tires
Sources:
https://enginepatrol.com/ford-escape-common-problems/
https://enginepatrol.com/ford-escape-best-and-worst-years/
https://www.ford.com/support/recalls/
https://www.autotrader.com/cars-for-sale/ford/escape
https://www.cargurus.com/Cars/l-Used-Ford-Escape-d330